U.S. Beats Canada for Women's Hockey Gold After Jaw-Dropping Shootout
The Canucks were NOT happy about their silver-medal finish.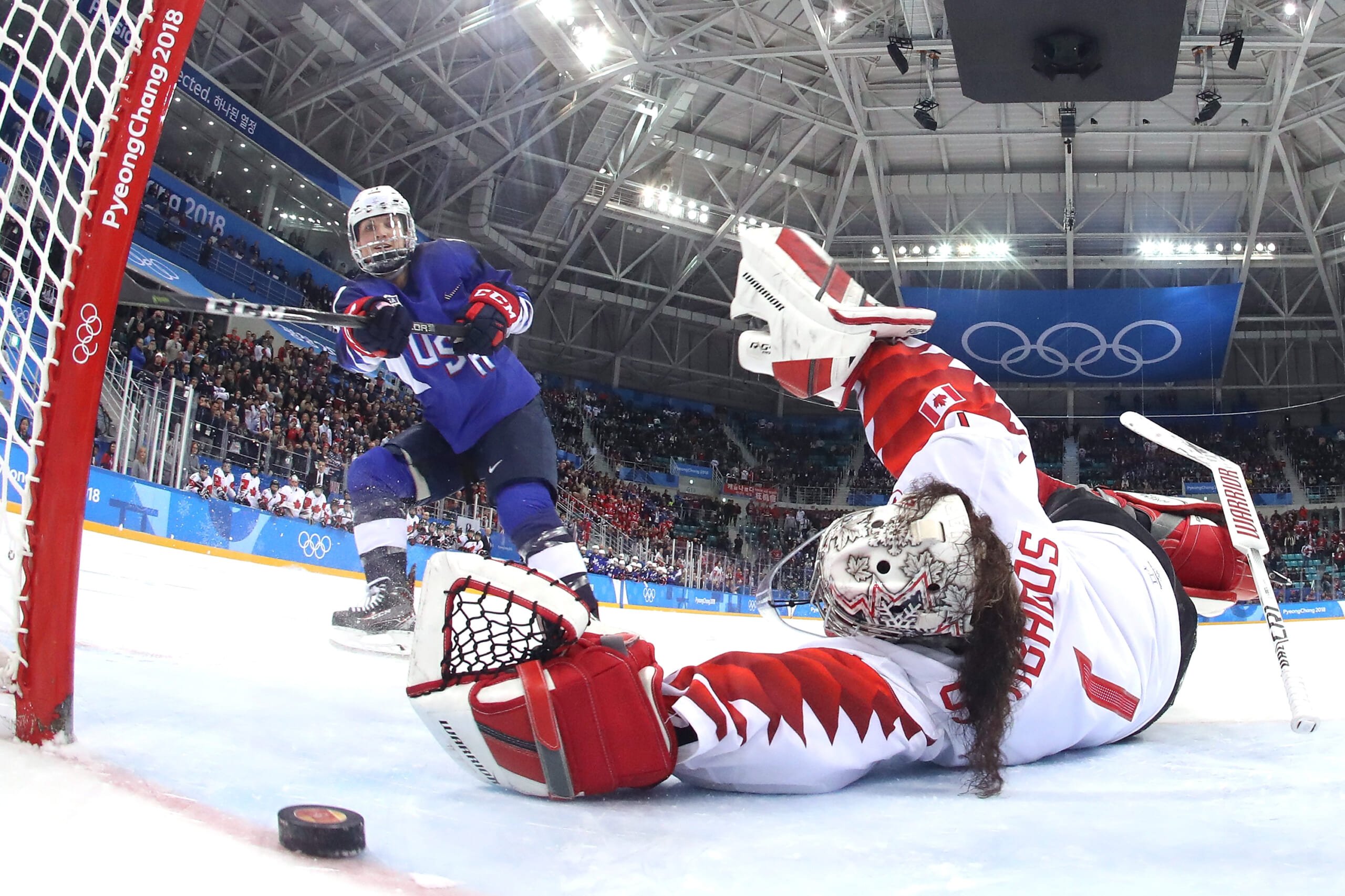 The U.S. is better than Canada at hockey, at least when it comes to the women's game. 
On Wednesday, the Americans outlasted the Canadians in an epic gold medal match at the 2018 Winter Olympics that come down to an overtime shootout. It was the U.S. team's first Olympic gold since the 1998 Nagano Games.
The hero was Jocelyne Lamoureux, who took the final shot for the U.S. It came after a series of fakes and dekes on Canadian goaltender Shannon Szabados, who moved to her right and then her left and then back to her right, before Lamoureux snuck the puck past her. 
The move already has a name, inspired by Britney Spears. 
Monique Lamoureux-Morando just told Pierre McGuire that Jocelyne's shootout move is something they've been working on with their skills coach and it has a name — "Oops I Did it Again."

— Chris Peters (@chrismpeters) February 22, 2018
And it pairs perfectly with the Mighty Ducks theme. 
https://twitter.com/BarstoolJordie/status/966663941983174656
Lamoureux's goal didn't end the game though. That would require 20-year-old Maddie Rooney to stop Canadian forward Meghan Agosta from tying the game yet again. 
Unlike her counterpart though, Rooney was not thrown by Agosta, who tried to sneak the puck between the keeper's legs. Rooney saw it coming, stopped the shot and won the gold.
https://twitter.com/dolewhipz/status/966572029460795393
"At that point, it all went to black," Rooney said after the game. 
As the team dog-piled on the ice and skated with the American flag draped on their shoulders, the arena blared "Born in the U.S.A."
https://www.instagram.com/p/BffakBigxOI
As thrilled as the Americans were, the Canadians were just as pissed. They are used to dominating hockey at the international level, having won the gold at four consecutive Winter Games. 
No wonder the silver was not good enough for this angry Canuck.