Viral Video of Mike Tyson Shows at 53 He's Still Got It
The former heavyweight champ moves like a man half his age.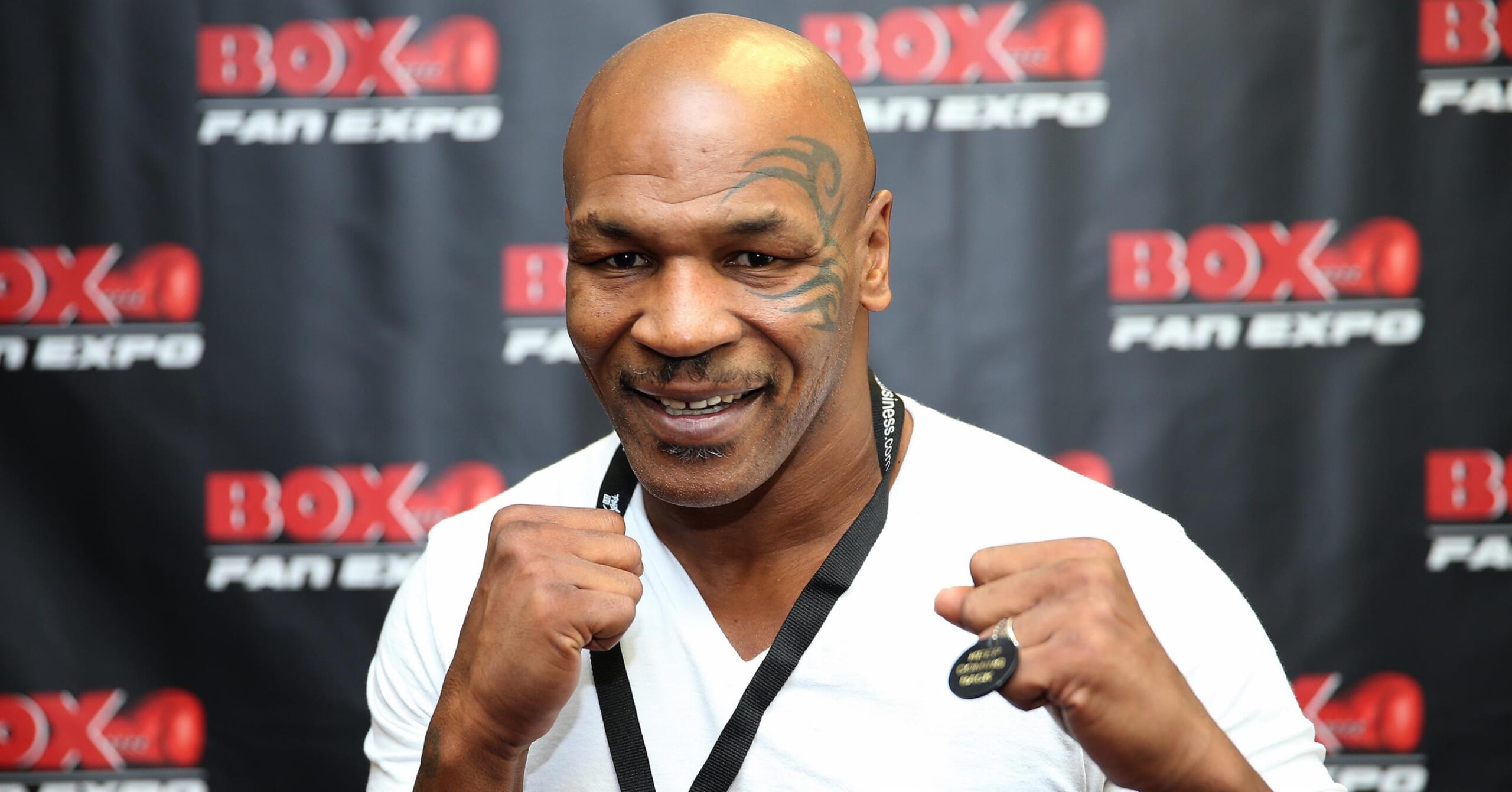 Getty Images
He hasn't boxed since 2005 and it's likely even he would admit his career didn't end in the best way—a TKO at the hands of an Irish unknown—but Mike Tyson is still around and he's still throwing punches. That $40,000 in weed he smokes each month hasn't slowed him down one bit.
From the looks of it, you also still don't want to be anywhere near those fists when they start flying, either. The man who first won the heavyweight title at 20 still looks formidable and powerful as hell.
The Twitter video above went viral after social media users took note of Tyson's speed and dexterity, which to many belie his age—53. 
Tyson published another video of him doing his thing from a different angle, and it was equally impressive.
"I'm not getting back in the ring but I could…" Tyson tweeted, "just paying it forward. Love talking to this generation of fighters."
The video was also a quick sample of what it might be like to have Tyson coach you in the ring. His public persona can seem like a strange mix of menacing and super chill, but this seemed like the real Mike—still a razor-sharp combat tactician. 
So no, you don't want to get on the wrong side of this particular 53-year-old, and after seeing this we wouldn't be surprised if Iron Mike has young fighters hitting him up for coaching left and right.