This Bombshell Uses the Sex Tape She Made With Von Miller to Masturbate
Meet Elizabeth Ruiz, an Instagram model with no shame.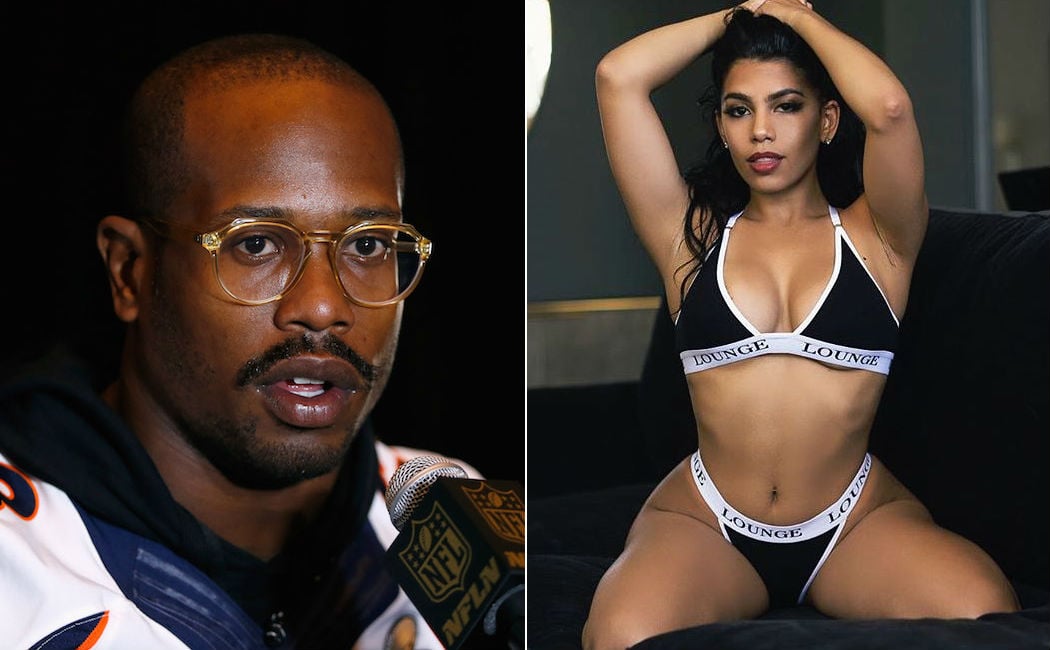 The woman who Super Bowl MVP Von Miller accused of trying to extort him over a sex tape says she held onto the recording not because she wanted MIller to pay her for it, but because she used it to masturbate.
In a conversation with TMZ, Instagram model Elizabeth Ruiz denied trying to extort Miller and when asked why she just didn't delete the tape, she said, "Because I used it to play with myself."
Well now!
In the interview, Ruiz also explained that recording the romp was Miller's idea and she was initially reluctant. But his pestering paid off and she eventually gave in. When they returned from Cancun, she says, Miller called and asked her to send him the video and she said, "No."
This is where their stories diverge. In a lawsuit filed last month, Miller claims that Ruiz tried to sell the tape to TMZ. When the site didn't take her up on the offer, Ruiz and a "sex tape broker" come to Miller with the tape and a request: Hand over $2.5 million and the whole thing will go away.
Instead, Miller's lawyer filed a lawsuit, leaving the tape in legal purgatory. As we wait for a resolution to this, here are some of Ruiz's Instagram pics for your enjoyment. 
" tml-render-layout="inline
" tml-render-layout="inline
" tml-render-layout="inline
" tml-render-layout="inline
" tml-render-layout="inline
" tml-render-layout="inline