F-Bomb Dropping Kid Utterly Destroys The New York Mets for Horrific 23-5 Loss
DAMN, son.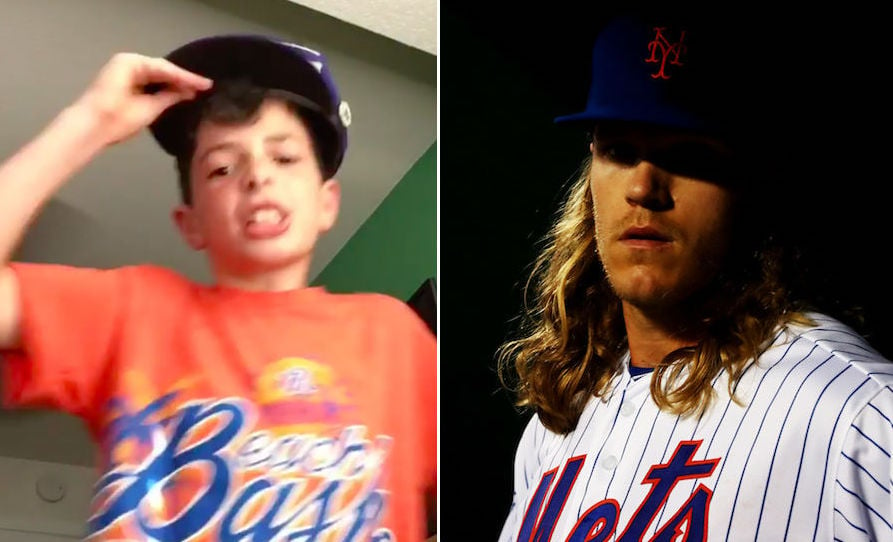 We're only a month into the 2017 Major League Baseball season and it's safe to say the Mets would like a mulligan.
It's not just the 10-14 record, which obviously sucks but is by no means a death sentence. At least it wouldn't be for a team that wasn't already spiraling out of control. The Mets have been wracked by injury this season.

And Sunday, that problem got worse when starter Noah Syndergaard left his latest start in the second inning. The fireballing righty was diagnosed with a partial tear in his lat muscle Monday, putting him on the shelf for at least a couple months.
Combine that with the shameful 23-5 ass-kicking the team took after Syndergaard left Sunday's game, and fans are starting to realize that they have a long summer ahead. One of them even made a video about it. 
In his impassioned rant this angry adolescent calls Syndergaard a "little Barbie doll" and Mets manager Terry Collins a "little orange." He continually gets the score of Sunday's game wrong and he curses like a sailor. It's a sight to behold. 
https://www.instagram.com/p/BThzkF1lQzO
The good news for this kid is that he's gone viral. Congrats. The bad news is that now his parents are likely to see this and make him drink a jug of Dawn. 
The expletive-laden rant by an angry sports fan is a well known genre of funny internet video.

Among our favorites are the rant that made Eagles fan Bryant Moreland an internet celebrity, a drunk Broncos fan watching Peyton Manning give away Super Bowl XLVIII, and a fat guy who really didn't want Batista to win the Royal Rumble. Enjoy.
https://www.youtube.com/watch?v=2f7z_zxQ4c8