Former MMA Fighter War Machine Convicted on 29 Counts for Attack on Christy Mack
The one-time UFC fighter was found guilty of kidnapping and sexually assaulting the former porn star.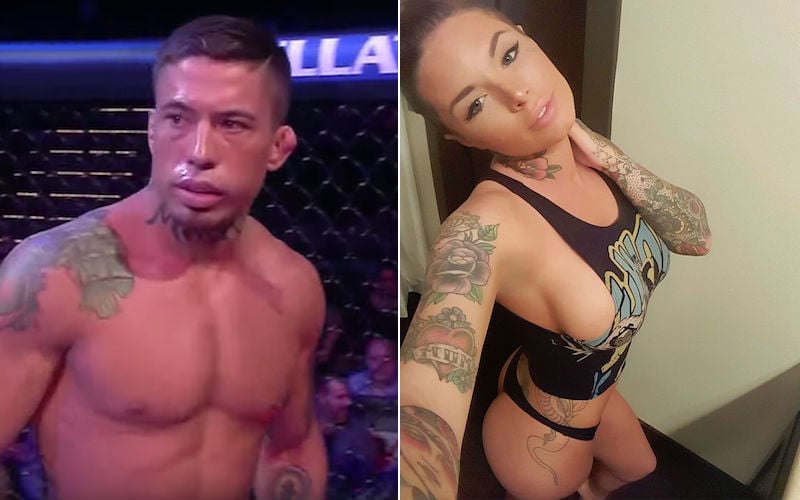 Former MMA fighter War Machine, whose violent tendencies propelled him to a measure of fame and fortune before ultimately leading to his downfall, is going to jail for a long, long time. 
On Monday, a Las Vegas jury found the 35-year-old guilty of 29 felony counts related to attacks on his ex-girlfriend, the porn star Christy Mack, and a male friend of hers. Though jurors convicted War Machine of kidnapping, sexual assault and battery, among other things, they deadlocked on two attempted murder charges. Still, War Machine, who legally changed his name from Jon Koppenhaver in 2008, could go to jail for the rest of his life. 
The charges against War Machine stem from an attack on Mack and her friend, Corey Thomas, who was in bed with her when the former UFC and Bellator fighter showed up to her home early one August morning. After assaulting Thomas, who said on the witness stand that War Machine broke his nose and dislocated his shoulder, the fighter, who'd last entered the cage in October of 2013, turned his attention to Mack. 
She says that War Machine, who'd assaulted and raped her multiple times in the months leading up to the attack, knocked her out, tried to rape her and then told her he was going to kill her. When he went searching through her house for a sharp knife, Mack escaped. But the damage was done. The attack left her with broken teeth, a fractured eye socket and a lacerated liver, among other injuries. She shared these pictures of herself after the attack.
Mack's recovery was long and painful. She required months of dental and nose surgery to reconstruct her face. But as she regularly makes clear on Instagram, she's now feeling (and looking) just fine.
https://www.instagram.com/p/BRBkhD3A2anhttps://www.instagram.com/p/BPyEw-tjSothttps://www.instagram.com/p/BMevkvejHJO
War Machine, meanwhile, never inspired much sympathy in the lead up to his trial. In one odd moment he reportedly blew a kiss at a prosecutor in the middle of a hearing. And in another that perfectly demonstrated his attitude toward the violence he perpetrated against Mack, he laughed at her while she was testifying.
https://www.youtube.com/watch?v=5f5TTpmmVIY
So long, scumbag.