Watch UFC Heavyweight Francis Ngannou Destroy Cain Velasquez in 26 Seconds
Well, that was fast.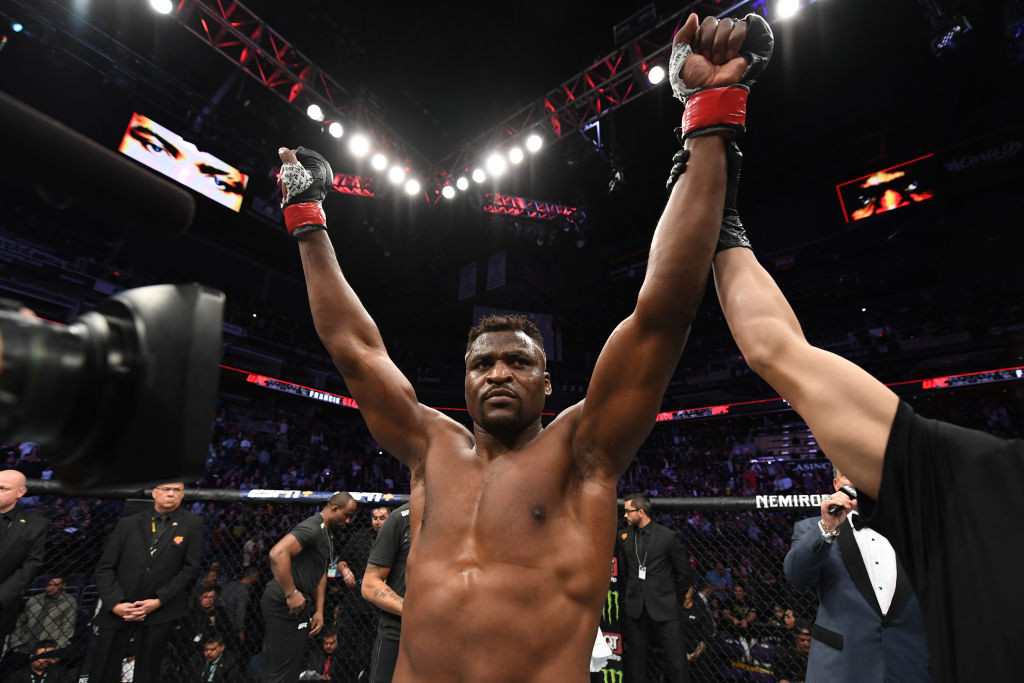 Getty Images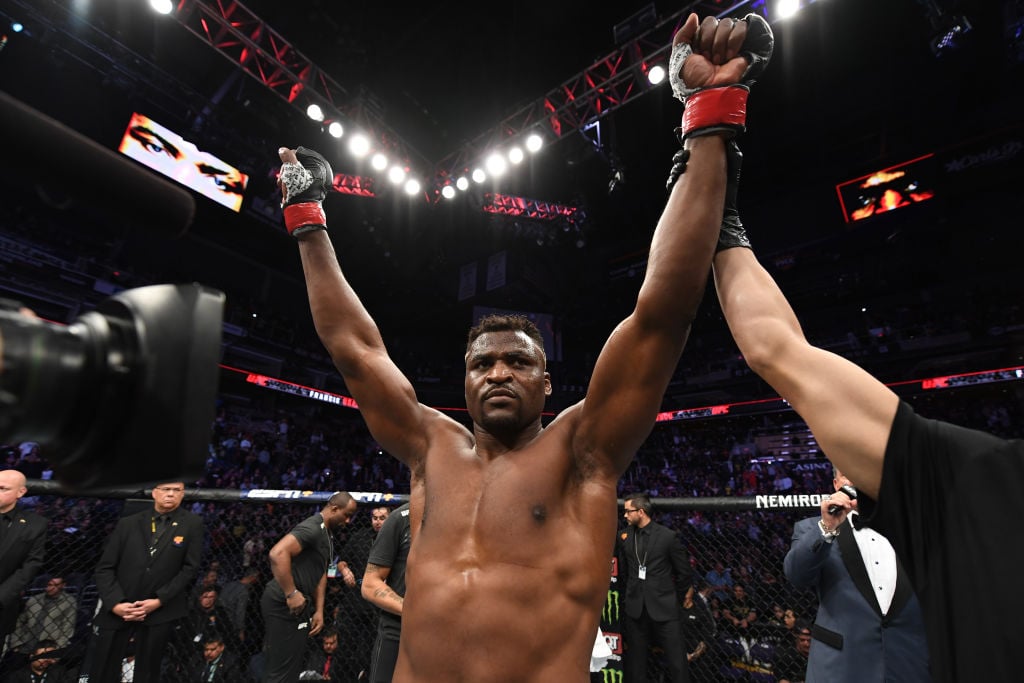 Francis Ngannou made very quick work of former UFC heavyweight champion Cain Velasquez in the main event of UFC Phoenix on Sunday night. 
The Cameroonian brawler landed a few punches to Velasquez in the opening seconds, buckling Velasquez's knees and sending him to the canvas. Ngannou then started raining hammer fists onto the fallen Velasquez, causing the referee to call off the fight only 26 seconds into the first round. 
"Give it up to Francis. He came in here and did his job," said Velasquez, who was returning to the Octagon after a long period of inactivity due to injuries. "I stayed a little too close, too early."
After the fight, Ngannou called out Velasquez's longtime training partner, current heavyweight champion Daniel Cormier, and threw some shade at former champ Brock Lesnar. 
"I think he should come to avenge his teammate, and that would be a good matchup," Ngannou (13-3 MMA, 8-2 UFC) told reporters at Talking Stick Arena in Phoenix, reports MMA Junkie.
Cormier (21-1 MMA, 10-1 UFC) is sidelined due to a back injury. And a fight with ex-champ Brock Lesnar (5-3 MMA, 4-3 UFC) could be his next outing when he returns, ahead of a rumored third fight with Jon Jones at heavyweight. 
Ngannou, however, said he doubts that Lesnar, who served a one-year suspension and underwent six months of drug testing to be cleared to compete, will even make it back to the Octagon.
"For Brock Lesnar, he's just walking around talking (expletive), but he never shows up for a fight," he said. "So let's see."