Conor McGregor's Future Is Brighter Than Ever, Let's Just Hope He Leaves Boxing Behind For Good
The most exciting fighter in MMA belongs in the cage, not the ring.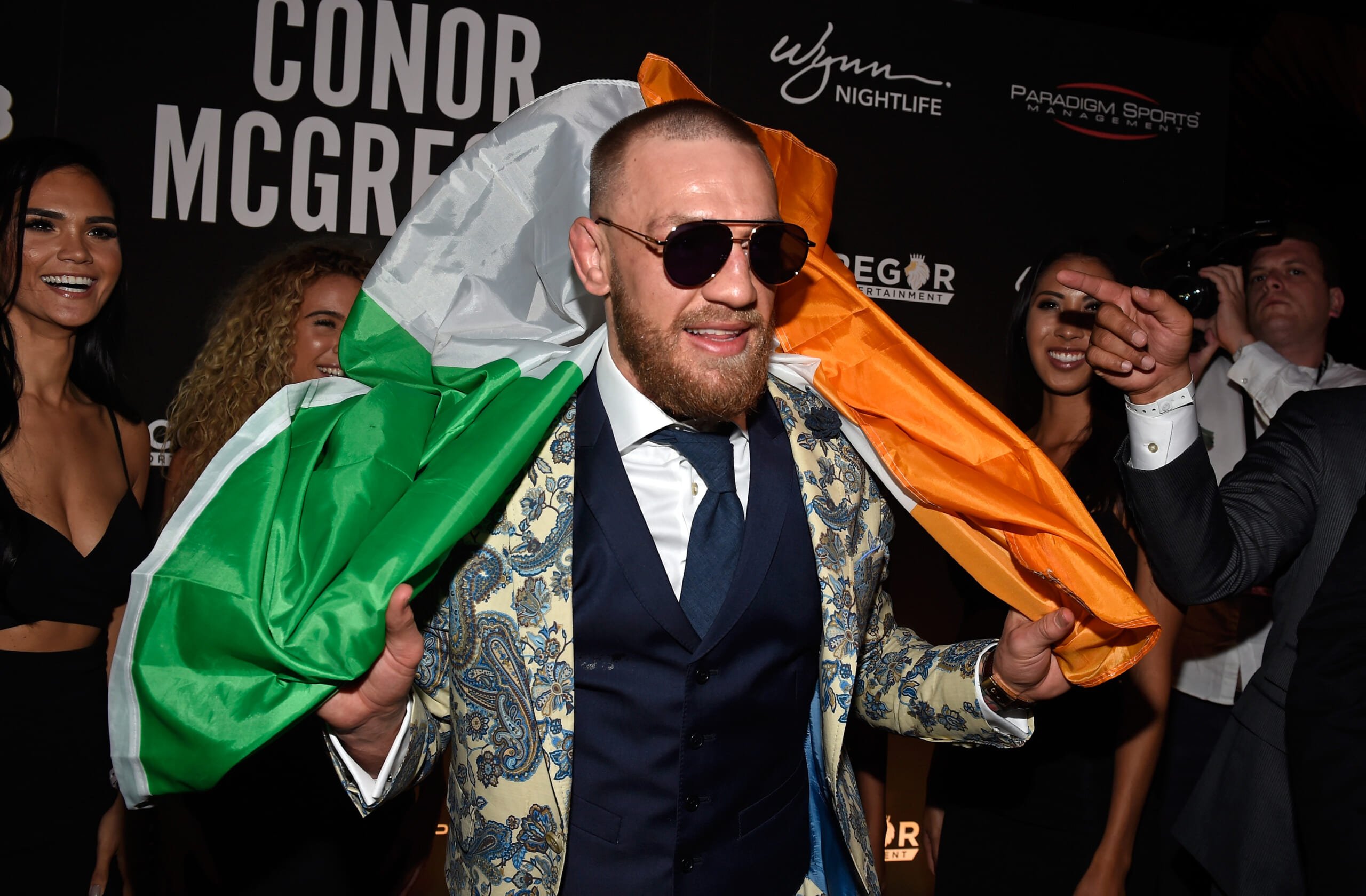 If you were one of the many millions to buy, or illegally stream, Saturday's fight between Conor McGregor and Floyd Mayweather, then you probably heard Showtime's boxing announcers gradually gain respect for McGregor as the fight wore on. 
He was working angles, switching stances and avoiding punches. As round one turned into rounds two, three, four and five, the announcers, and anyone who came into the fight expecting McGregor to embarrass himself, had to give the neophyte boxer credit.
McGregor, of course, tired and was stopped in the 10th round after a barrage of Mayweather rights, but he walked out of the ring with his head held high and plenty of fans claiming a moral victory. Now the question turns to what he'll will do next. And the biggest mystery is whether lasting 10 rounds with an all-time great and pulling in a massive payday has convinced McGregor that his future is in the boxing ring.
Let's hope not. As impressive as McGregor's showing Saturday might have been to the uninitiated, those who know boxing know the Irishman doesn't belong. 
Yes, he was the aggressor for the first few rounds, but this was by design. Mayweather has said that he wanted to let McGregor come out and "shoot his load" trying to get a knockout. Mayweather absorbed all of his shots, including a well-placed counter uppercut, without trouble.
https://www.youtube.com/watch?v=jkJViF4iw6Y
By the time McGregor got winded, Mayweather showed just what he thought of the "170-pound Irish Gorilla's" striking prowess as he walked right into McGregor's punches on his way to the TKO.
But it's not just McGregor's feather fists that would be problem if he chose to stay in boxing. On Saturday, he was TKO'd by a rusty 40-year-old who has stopped only three other fighters in the last 12 years. Guys like Canelo Alvarez and Gennady Golovkin might end McGregor's life.
In reality, there's only one good reason for McGregor to get back into the boxing ring and that's money. He's looking at around $100 million for Saturday's fight, after a live take that broke the record set by Mayweather's fight against Manny Pacquiao. 
That fight also holds the record for PPV buys, which is also expected to fall. If the UFC stud took on another big name fighter, he'd be guaranteed another huge check. But if he's exposed by an early knockout, then his boxing career could end before it really really started.
Of course, McGregor could always opt for another gimmicky fight against someone like Paulie Malignaggi, the retired fighter whose budding rivalry with McGregor would make for an entertaining show. Or he could return to the Octagon, where he is, without dispute, the most dominant fighter in the world. And a trilogy fight with Nate Diaz, or a matchup against Kahbib Nurmagomedov in Russia would both be must-see. 
And then there's the chance McGregor surprises us. Maybe he'll become a whisky executive, run for office in Ireland or find a new sport that allows him to use his athleticism as much as his big mouth. We can think of on executive who'd likely be interested.