Why The Latest Formula 1 Race Cars Are The Wildest Yet
Breaking down five of the top F1 racing teams on the Grand Prix circuit.
Red Bull's new F1 racer is ready to crush the competition (Mark Thompson/Getty Images for Oracle Red Bull Racing)
In the 2022 season of Formula One the apex motorsport ushered in the most extensive vehicle changes in its history, revolutionizing the sport with a hard spending cap ($140-million per team for 2022, with various adjustments for 2023), and ostensibly leveling the field for parity.
This goal of equalization was largely realized as one of the most exciting, down-to-the-wire seasons created shifts across the grid—with Ferrari edging itself above Mercedes-AMG Petronas for the first time in a decade, Alpine Renault finally cracking the top four, and Alfa Romeo moving up three slots thanks partly to the addition of AMG veteran Valtteri Bottas jumping in the driver's seat.
For 2023 the rule changes were much more subtle, meaning constructors could add to last year's machines instead of reimagining them from the ground up. After several races, some major talking points materialized, headlines drafted in smoldering rubber. Although as everyone knows in F1 teams can make major in-season developments to their racecars that can potentially shift a season around dramatically—or see them lapped by more nimble competitors.
Here we run down five of the top teams on the circuit and their latest cars ahead of the Dutch Grand Prix on August 27.
Oracle Red Bull Racing
"We expect to be fighting for both championships, and our aim is to finish 1 and 2 in the Drivers' Championship," Pierre Wache told us at the beginning of the season. The confidence was clearly warranted.
Last year they won their second consecutive Driver's Championship with Max Verstappen and captured their first Constructor's Championship since 2013 thanks to both Max and Sergio Perez's superb driving. And Red Bull will likely repeat both of those results before the final GP of the season.
For 2023, Wache listed his engineers' priorities for their RB19 racecar focusing on weight reduction, recovering aerodynamic losses due to 2023 rule changes, and improving overall aero efficiency (lift/drag) for greater speed on long straights.
Another detail the Technical Director mentions is improving the suspension to better handle hitting the curb without compromising aero, a situation Wache admits other teams handled better in 2022.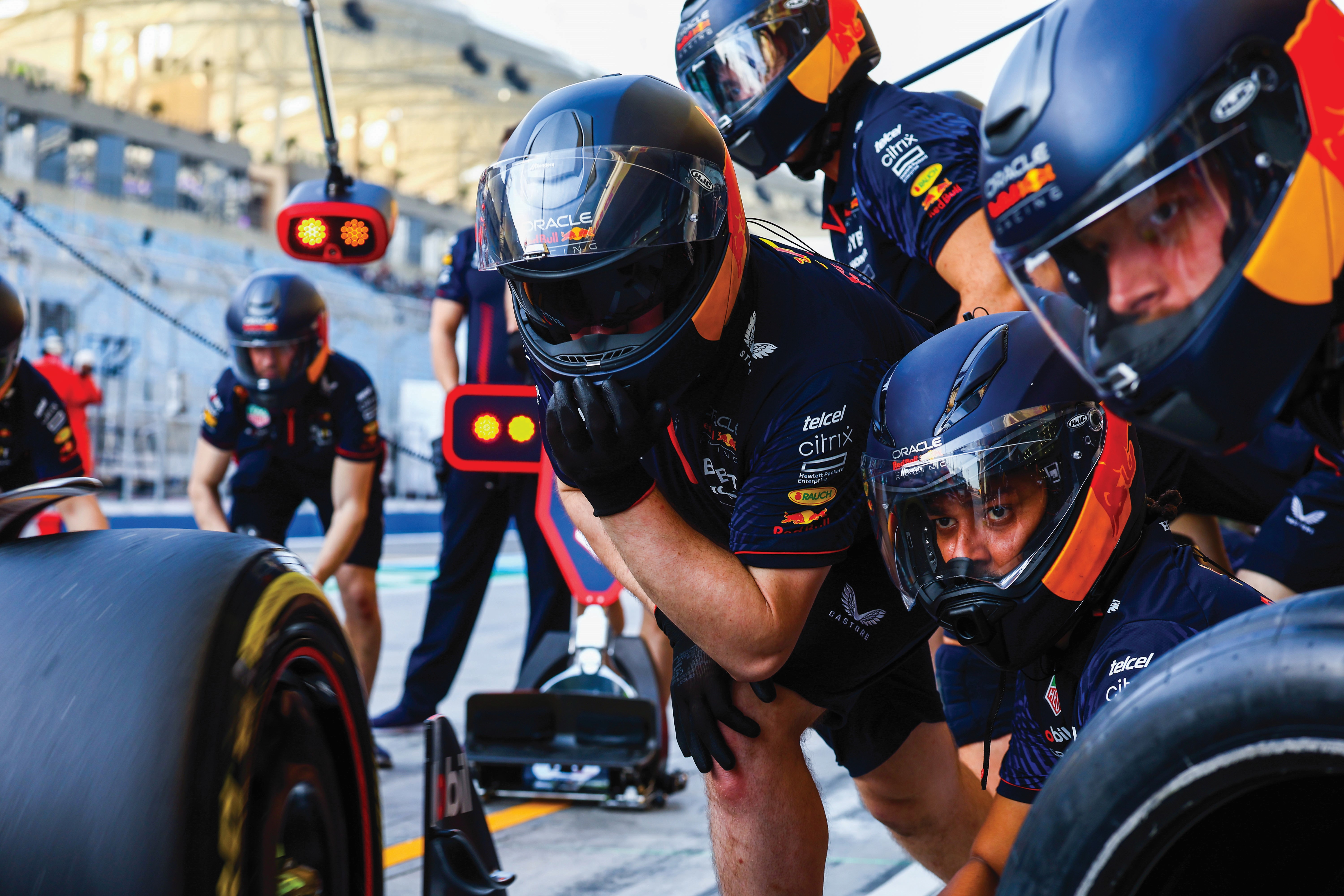 And how's it going so far in 2023? Oracle Red Bull Racing won the first 12 races of the 24-race season to set a new F1 record. Verstappen, who's currently on an eight-race win streak, captured 10 of those victories, while Perez has topped the podium twice. It's practically a foregone conclusion that Verstappen will take the Driver's championship and Red Bull will win its second consecutive Constructor's Championship.
"RB19 weight reduction and efficiency were a success," Wache said after the seventh race of the season. "The [curbing] performance is difficult to assess yet having only run at two venues so far in 2023, we will see if our development will match our simulation in future events…. Our recovery for rules changes were not as good as expected; however, it looks like our competitors struggled even more than us."
Mercedes-AMG Petronas
Last season was the first that Mercedes-AMG Petronas did not win the Constructor's Championship since 2013, and its second consecutive year not taking the Driver's Championship after a decade of ruthless dominance. Needless to say 2023 is a huge year for the team and CEO Toto Wolff, so we let the candid tactician tell it to us straight: "We have worked to improve the overall aerodynamic performance, to make it more versatile across a wider range of circuits, although the opening race showed we still have a deficit in this area," Wolff tells us.
"Since the first race we have looked deeply into the data to understand what improvements we can make—as well as assessing the fundamentals of our approach to aerodynamic development, to see if we have taken a wrong path. It has been an openminded approach, because it's clear that we still have a significant gap to the front of the field. But that's something we are determined to close over the coming months."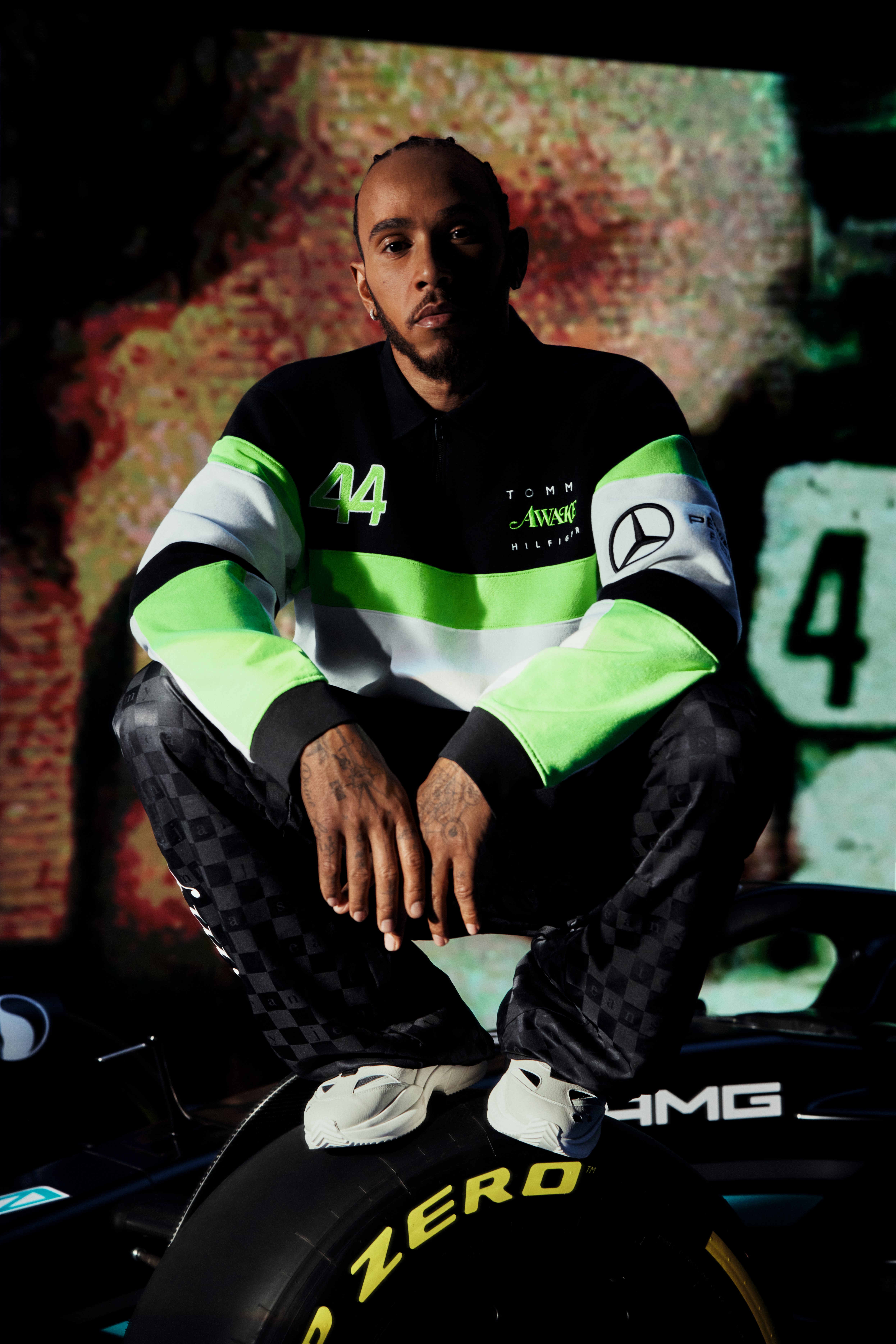 As far as progress? "We're not in a place where our high expectations would want us to be right now, given that we made some good steps in the right direction last year," the CEO admits. "We now need to ask ourselves some tough questions and find out how we ended up in our current situation, and what we're going to do to change it. We need to put our heads together, we need to stay humble, and leave no stone unturned to find performance."
Wolff adds that, "Difficult times like these are when you dig deep, and questioning ourselves is the most important thing to bring us back to where we want to be. "Our expectation is always to be capable of fighting for a World Championship. Racing at the front requires resilience, teamwork and determination," he relates of starting any new season.
"We face up to every challenge, we put the Team first, and we will do everything we can in the chase for every millisecond. We had high hopes and expectations for this year, but what we've seen during pre-season test and the first race in Bahrain was that our car performance is not where we wanted it to be and Bahrain Grand Prix confirmed this."
Now, "the challenge is one of learning as fast as we can to get to the front. We're being very realistic and fighting for the Championships will be a difficult challenge in 2023—but a challenge we are not ready to give up on, because in motorsport everything is possible. Each of our team members is a racer—and that means giving it everything we've got, every lap we are on track. We know it is a long and hard road that we need to travel, but we have everything we need to get to the top."
Aston Martin Aramco Cognizant
"Last year we started the season with a sub-optimal package—and we spent much of the year transforming the AMR22 into a competitive car," Mike Krack, Aston Martin Aramco Cognizant's Team Principal, tells Maxim.
Under Krack's first year of leadership Aston Martin Aramco Cognizant has demonstrated the most dramatic turnaround in all F1, skyrocketing from a seventh-place finish in 2022 to currently third behind only Red Bull and Mercedes-AMG. The podium-worthy performance of newly added former two-time F1 Champion Fernando Alonso has been the most remarkable storyline thus far in 2023.
"For 2023 we were very clear about wanting to hit the ground running; to get a lot of the key development work done before the first test so we could really focus on adding performance across the season," continues Krack. "The midfield in Formula One is so tight that it's easy to lose ground if you fall behind in the development race, so that was really our number one aim with AMR23."
Aston Martin's turnaround is especially remarkable given the preseason speed bumps confronting the team, including driver Lance Stroll crashing his bicycle in a training accident, severely damaging his hands. Luckily for the team, reserve driver Felipe Drugovich kept the seat warm for Stroll to return just in time for the season kickoff at the Bahrain Grand Prix.
"It's hard to make predictions for the year ahead after just one race—but it was incredibly satisfying to earn a podium finish at the first race. It was a tremendous reward for the whole team after a tough 2022 and incredibly busy winter," adds the freshly minted Team Principal. "Can I predict more podium finishes? No, in a highly competitive environment such as F1 you cannot and should not make such predictions, but we always take things one race at a time."
Aston Martin Cognizant's Alonso has secured six podiums for the team so far, with the most recent being a second-place finish at the Canadian GP>
Scuderia Ferrari
Between last season and the current one, few teams have experienced as dynamic vicissitudes as the legendary Scuderia from Maranello. To start the year, last season's F1-75 racecar blew the competition away looking like the fastest car on the grid by far. In-season improvements from Red Bull and AMG-Petronas tightened the competition, with the former leapfrogging Ferrari and knocking them to a second-place Constructor's finish. So which direction is the team headed in 2023?
"The SF-23 car is an evolution of the one we raced last year, but in reality, it was all completely redesigned," Enrico Cardile tells us of 2023 improvements. Ferrari's F1 Head of Chassis Area highlights major changes to the front wing and construction of the nose, as well as more extreme aero bodywork. Results so far have been mixed, but a top-three finish in the Constructor's Championship is a very real possibility.
While the SF-23 performs excellently in qualifying trim (including earning a pole in Baku), Cardile admits his vehicle is more difficult to drive on Sundays as it's "particularly sensitive" to differences in weight and tire compounds.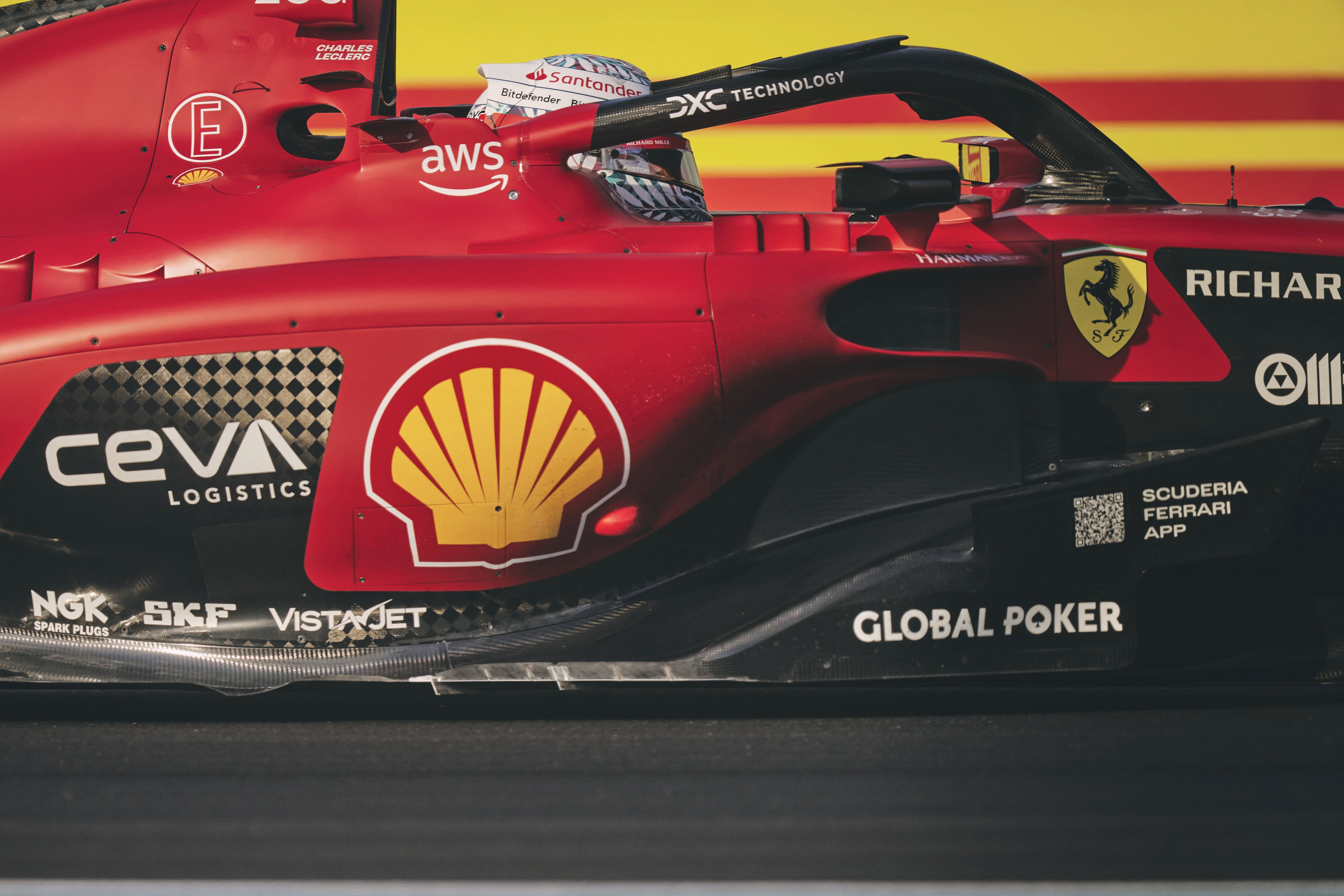 "This makes it more difficult for the drivers to run at a consistent pace and so it's harder for them to take an aggressive approach during the Grand Prix," Cardile reveals. "We have made progress since the start of the season, but there's still a lot of work to do so that Carlos [Sainz] and Charles [Leclerc] can be as aggressive as they would like to be in the races." The Ferrari engineer concedes that "one team is clearly ahead of all the others," so the famed Scuderia is focused on beating the next tier of teams.
"Our mid-term goal is to be quickest," Cardile adds, "but given the current hierarchy I think it's important that we continue to fight with Mercedes and Aston Martin and regularly finish ahead of them in the races."
BWT Alpine F1 Team
"Developments in terms of base car handling, characteristic and mass —[plus] how we deploy the power unit, how we apply performance through the powertrain as a whole—are going really, really well so we expect to see more developments in that area," BWT Alpine Technical Director Matt Harman told us toward the beginning of the 2023 F1 season. "We're never happy with the amount of load we have on the car, we need to make sure we continue to develop the car, and we will do."
Last year BWT Alpine finished P4, their best finish since returning to the sport as Renault F1 in 2016. Harman told Maxim that lowering and better distributing weight were the top goals for 2023, which, despite significant challenges, were achieved.
"Our target is always to be up into the closest elements of that third place place. It's a long season ahead and we've got an awful lot of performance around us at the moment, and we're working really hard to get that onto the car," continues the Technical Director, who debuted an all-French driver lineup of Pierre Gasly and Esteban Ocon this season.
"We were one of the best last year in terms of upgrading our car and adding lap time through the season, and we're going to be even more aggressive this year so hopefully that will provide a step change at each race."
Unfortunately for the great hope of the French, the BWT Alpine F1 has faltered down the stretch in 2023—falling to sixth place, significantly behind the Mercedes-powered McLaren team, placing them squarely in the middle of the F1 pack.