Here's Why You Won't See Ronda Rousey at the WWE's Biggest Royal Rumble Ever
This is outrageous.
https://www.youtube.com/watch?v=1LOYHEM_P58
Ronda Rousey bringing her own brand of badass theatrics to the WWE seemed inevitable. Talented fighter with an intimidating, charismatic presence? Done deal. 
That last part is why we're glad we weren't around when someone told her she wouldn't be at the WWE's "Greatest Royal Rumble" event on Friday night in Saudi Arabia. Neither will any other female wrestler. Or female fans.
Triple H, aka Paul Levesque, was asked by the Independent to explain what was going on with the 50-man—and men-only—Royal Rumble tonight, which is being billed as the biggest WWE rumble of all time.
"I understand that people are questioning it," Triple-H reportedly said, "but you have to understand that every culture is different and just because you don't agree with a certain aspect of it, it doesn't mean it's not a relevant culture."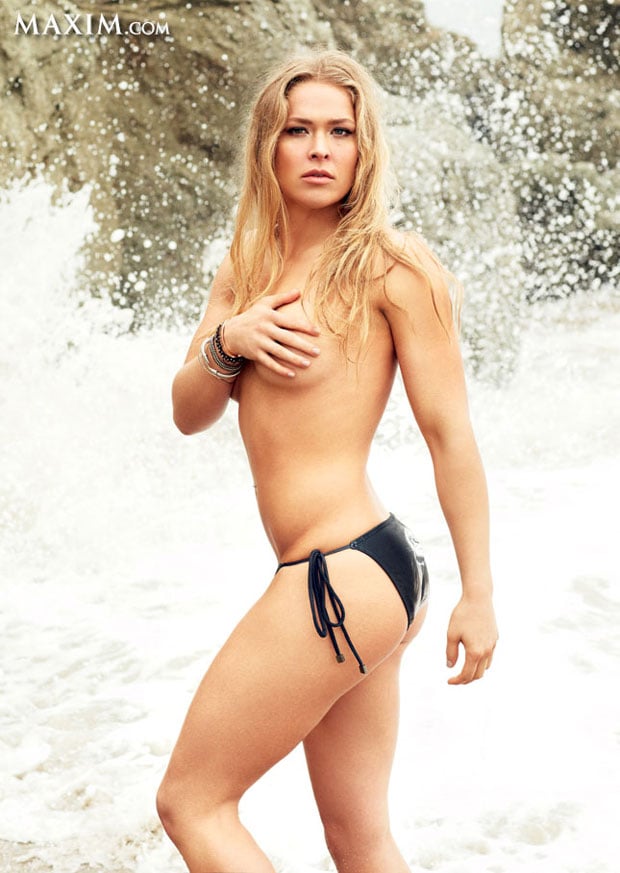 "You can't dictate to a country or a religion about how they handle things," he continued, "but, having said that, WWE is at the forefront of a women's evolution in the world and what you can't do is affect change anywhere by staying away from it."
Triple H said that even though women aren't a part of the Saudi Rumble (even female spectators must watch from a separate facility—with a male family escort), the WWE has "had discussions about that."

According to the 48-year-old wrestling legend, the WWE believes and hopes that "in the next few years [women] will be" wrestling in the Kingdom. "That is a significant cultural shift in Saudi Arabia," he said.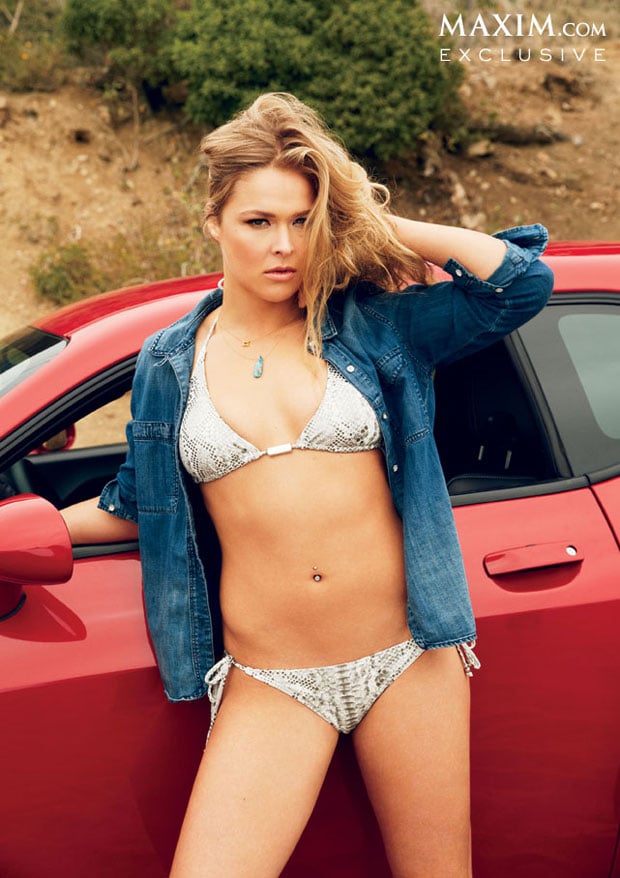 Triple H is a surprisingly astute sociologist, apparently, as he noted that Saudi Arabia "is in the middle of a shift … the position is changing, and rights are changing, as are the way women are handled and treated in society. We think that's a great thing and we're excited to be at the forefront of that change."
Then Ronda Rousey may yet end up fighting in the Middle East, anyway—though even if that cultural shift happens, the devout Muslim nation might not quite make it to dealing with a woman kicking a dude's ass, too. So, Triple H is safe from a Rousey bodyslam anytime soon.
h/t The Independent