Mia Khalifa Just Epically Shamed a Cubs Player After He Slid Into Her DMs and Refused to Leave
Talk about striking out…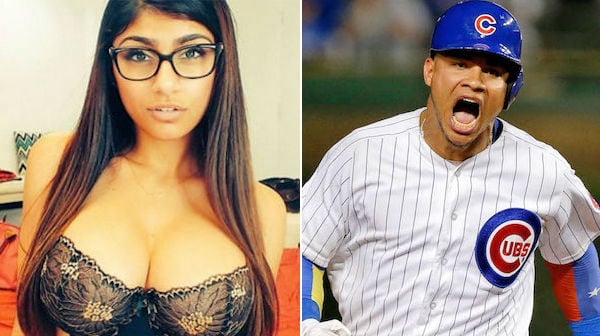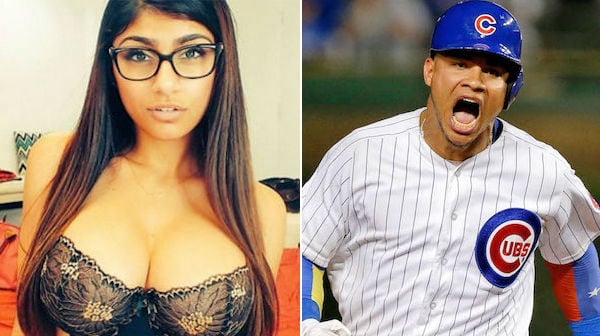 Mia Khalifa was once known as a massively popular porn star, and plenty of her fans probably still think of her as such. But ever since the buxom brunette got out of the porn game, she's found two new callings. She's now a professional sports junkie and an exposer of horny pro athletes who slide into her DMs .
The latest victim of Mia's campaign to expose thirsty sports stars is Chicago Cubs catcher Willson Contreras. The 25-year-old Venezuela popped into Mia's DMs to let her know that he's a big fan. She politely told him to buzz off and he wouldn't leave her alone. So she tweeted this.  
Contreras doesn't come off looking so bad here, just a little desperate and a little dense. Still, the agency that represents him is going with the old hacking excuse, which is obviously bullshit and only serves to make his thirst look worse.
Mia has a long history of putting dudes on blast on social media. There was former Ole Miss quarterback Chad Kelly, who also came on a little too strong. There was Sixers star Joel Embiid, who Mia tried to roast for playing on a shitty team. And there was the anonymous moron who got Mia's face tattooed on his leg.
It's enough to make you wonder why people, especially famous athletes with a reputation to protect, keep coming around. Well, this is why.