WWE Announces First-Ever Women's Royal Rumble Match
Will Ronda Rousey make her WWE debut at this historic January pay-per-view battle?
https://www.instagram.com/p/Bc3rp2XAZPW
On January 28, 2018, a full three decades after the first Royal Rumble, the WWE will see another first: An all-female Royal Rumble match. 
Stephanie McMahon made the announcement on Raw Monday night, but first she recounted just how far the WWE's women's division has come in recent years.
January's melee will join a running list of recent firsts for women in the WWE. Fourteen months ago, Charlotte and Sasha Banks squared off in the first women's Hell in a Cell match. 
Then in June, fans saw the first women's Money in the Bank ladder match. Most recently, Sasha Banks and Alexa Bliss wrestled in Abu Dhabi, becoming the first women's to wrestle at a live event in the Middle East. 
Now those superstars will have their very own Royal Rumble and they're psyched. 
So grateful for the first ever women's #RoyalRumble ! Thankful we can make history & see the fruit of so many women paving the way. It will be #RAVISHING 💋💪🏽👠

— CJ "Lana" Perry (@TheCJPerry) December 19, 2017
I am so ready for this. EVERY. SINGLE. WOMAN. is ready for this. Get ready for a show, Philly. #RoyalRumble is going to be F-a-b-u-l-o-u-s.

— The Most Beautiful Woman in all of WWE (@CarmellaWWE) December 19, 2017
There's not much known about the all-women's rumble, and that's how the WWE likes it. The men's version has historically been a chance to surprise fans , from introducing new superstars to having old ones return.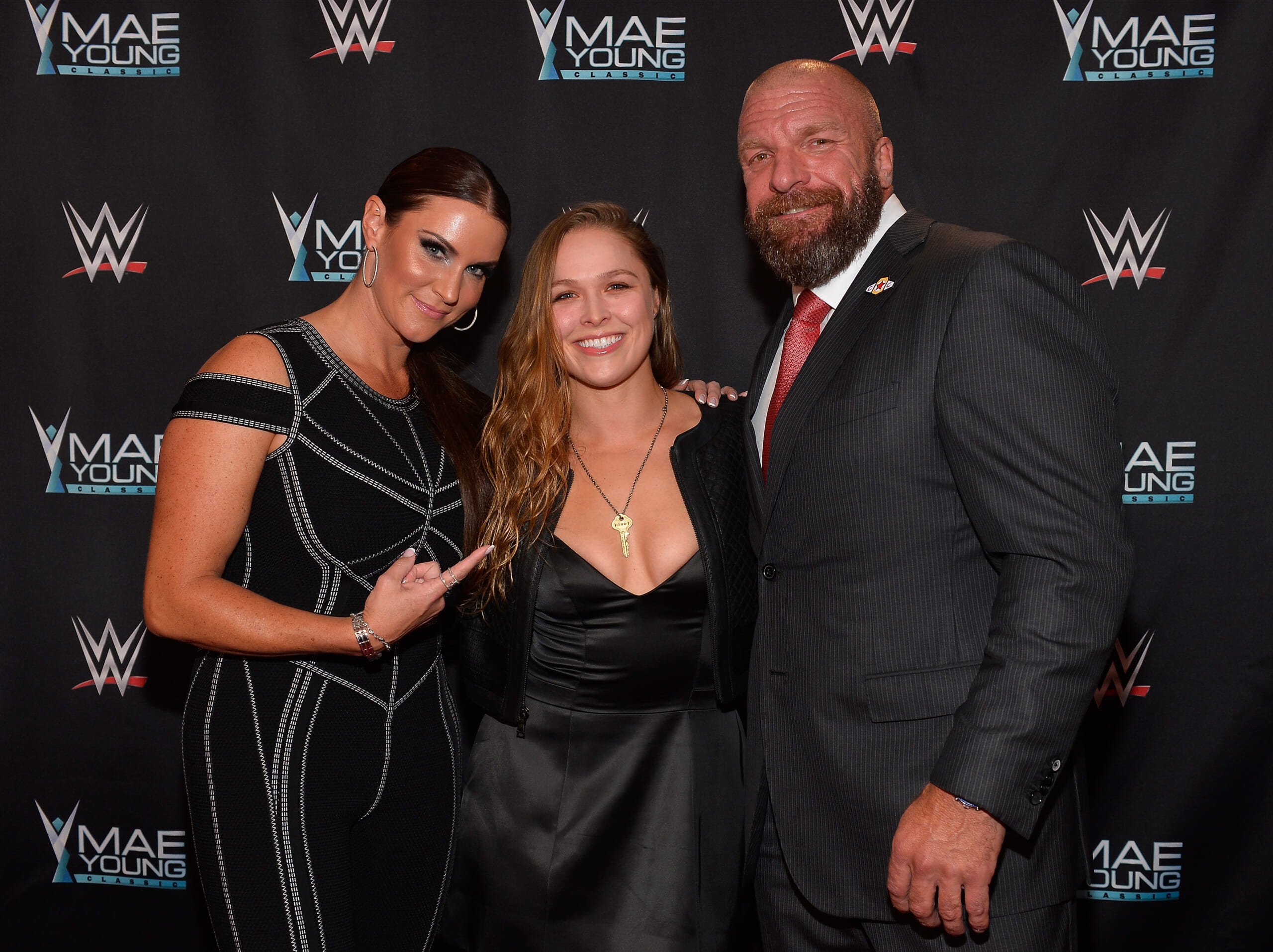 And the most likely new superstar to be introduced is Ronda Rousey, the former UFC champ who is unlikely to even get back in the Octagon. Rousey has been connected to the WWE for ages and even though she's yet to strike a deal with the promotion, her arrival in the squared circle is only a matter of time. And what better time than at the Royal Rumble?
The other surprise that could be waiting fans at the end of January is the return of some superstars of yesteryear. Trish Stratus, for one, has already hinted at a potential return. 
There's NOTHING @WWE women cannot do. It's been a long-time coming – can't wait for the FIRST EVER WOMENS #RoyalRumble! Now…where dem boots?

— Trish Stratus (@trishstratuscom) December 19, 2017