WWE Is Ready to Give Rob Gronkowski The Kind of Deal It Gave Ronda Rousey
Admit it, "Gronk" is a great pro wrestler name.
Getty Images
After years of injuries that have really done a number on his body, Rob Gronkowski has been thinking about what to do next. As he reportedly said after the Super Bowl, "I'm definitely going to look at my future, for sure."
That future could be a move to the WWE, and he could get the kind of money Ronda Rousey received for doing it.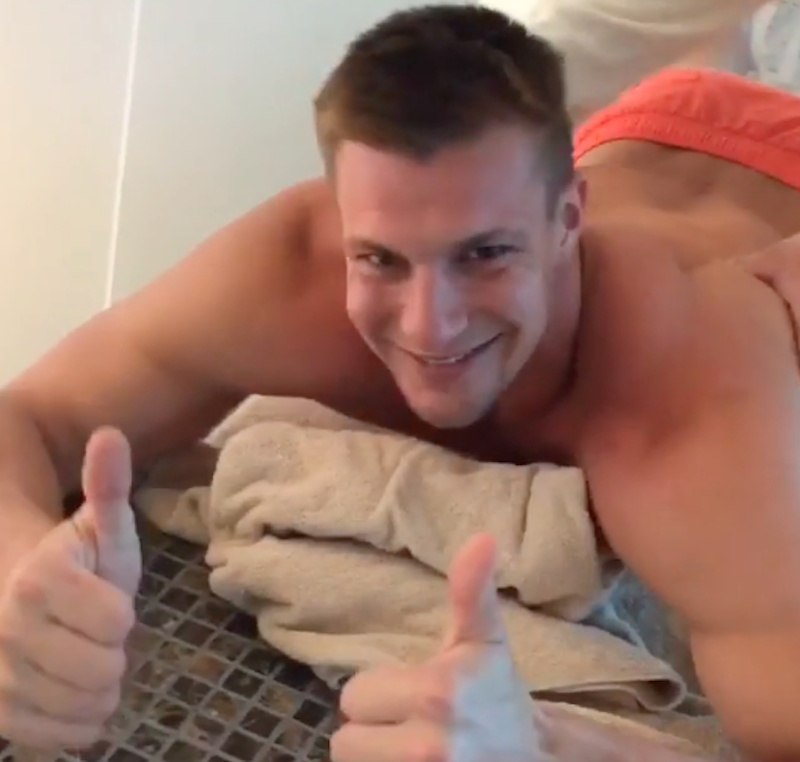 This kind of news about Gronk isn't new. He's been encouraged by the likes of Dwayne "The Rock" Johnson to get into action movies.
The wrestling news isn't so crazy, though. Citing the subscription-only Wrestling Observer, NBC Boston reports the "WWE is willing to offer Gronk a 'similar style deal' that it offered UFC star Ronda Rousey." 
Rousey debuted in January, and is likely to appear again near the end of February in the wrestling federation's "Elimination Chamber." 
Look, Gronkowski did a guest appearance in Wrestlemania in 2017 and it's not a stretch to say he fit right in. 
In fact, we're rooting for him to make the change. To honor Dwayne Johnson he could even do an arrogant heel-turn and call himself "The Gronk," and show up in the arena wearing a Revolutionary War outfit.
Hey, it's okay to dream.
h/t NBC Boston, Syracuse.com