4 Essential Summer Grooming Tips For Guys
Courtesy of the top NYC barber who cuts Jonah Hill, Ethan Hawke and Andre 3000.
Summer is here, and this season presents its own unique grooming situation. Not only are you probably getting your hair cut a bit shorter because of the heat, but you've also got to avoid sun damage and keep your moisturizing game on point. 
We consulted Arthur Ishakov of Barber's Blueprint, a luxe barbershop in New York's Little Italy neighborhood, for some summertime commandments. Ishakov, who has cut Jonah Hill, Andre 3000, and Ethan Hawke, shared his tips on how to look your best all summer long. 
1. Embrace the 'Undercut'
"This summer is all about the undercut. This is a popular cut for the season as the short skin fade on the sides helps to combat the summer heat, and we're seeing a lot of guys going for that vibe. Think Adam Levine, or Brad Pitt from Inglourious Basterds. It's a haircut that really easily translates from work to play, From tailored professional to edgy rocker, it fits all molds."
2. Get Regular Haircuts
"Typically, you should aim to get a haircut every three to six weeks, depending on how quickly your own hair grows. Everybody is different but a lot of clients want to keep looking sharp longer and usually get a shape up in between haircuts every one and a half weeks to make sure their haircut is looking fresh. It also maintains the integrity of the original haircut a lot better that way. Fresh is best."
3. Tame Your Beard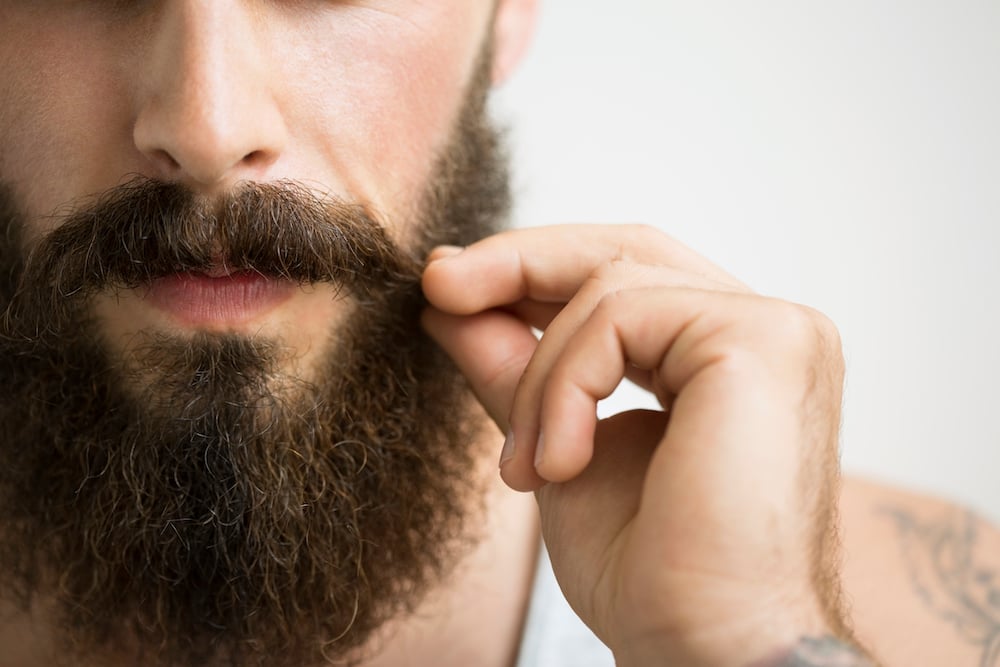 "The key to maintaining a well-groomed beard or facial hair is upkeep. People automatically think beards are easy, and it's actually the opposite. In order to get that bad ass Viking look you see everywhere, it's a collaboration between you and your barber. We trim it tight at the shop and your job is to do the upkeep. That means trim the beard hair daily to maintain the outlines under the chin, neck, sides of face, etc. Use good grooming products, like beard oil. But the key to maintaining a groomed beard is to shave the neck below the jaw line. At the same time, you have to trim or shave the facial hair from your cheek bones."
4. Wear Sunscreen and Moisturizer
"It's not just for summer–you've got to moisturize and apply sunscreen year-round. Super Fluid by Kiehl's is pretty good one for that. Apply all over your face, neck, scalp, etc. for optimal protection. Or here's a little tip from a barber dad: Swipe your kids' sunscreen. They're UVA/UVB protected and usually super clean and not heavy for the skin because their made for babies. If you have acne-prone skin, there's a tip that will change your game."