5 Essential Tips Every Watch Collector Should Know
Timely advice for fine watch lovers everywhere.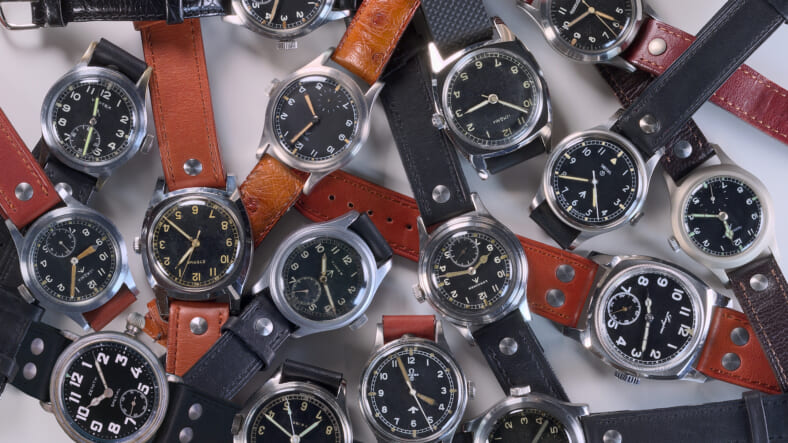 Starting a watch collection may seem as simple as buying a bunch of cool pieces and sticking them in a drawer. However thoughtless acquisition is sure to result in them gathering dust as you realize they weren't what you really wanted in a few years' time. 
And if you screw up something important in the course of ownership you may be stuck with pieces that have actually lost their value instead of increasing.
Which is why consulting an expert before launching your watch collecting career is a wise move. Don't happen to know any? No problem – pre-order a copy of The Watch: Thoroughly Revised by Gene Stone and Stephen Pulvirent, a newly and extensively updated version of a classic book on watch collecting due out from Abrams in November. 
It not only thoroughly profiles the world's top 50 watch brands but contains some essential advice on what to do – and not to do – if you're planning on collecting them.
"Before you start building a collection, take a deep breath," the authors counsel. "Don't commit to any watch until you're truly ready. It's normal to want to buy everything you see, the moment you see it." And while many watches will seem interesting and unusual at first, that might just be your lack of knowledge.
"For example, you may think a complication you've never seen before, such as jumping hours, is completely novel, only to discover that many watch brands make a jump-hour watch – and some do it far better than others," Stone and Pulvirent caution. 
"Or you may find your first flyback chronograph and want to buy it before realizing that its a fairly common complication and you may have purchased an inferior model."
Here are five of their other top tips:
SIZE & SHAPE 
"One simple way to avoid mistakes: Put the watch on your wrist before you buy it. A watch that looks excellent in a photo may look terrible on you. A watch is like any other accessory – even the best-looking one may not flatter you. Some people have rounded wrists, making flat watches look silly; others have thin wrists and oversized watches hang over the edge."
CONDITION 
"The state of the watch is possibly the most important thing. [And] even though it might seem counterintuitive, a watch with an original, somewhat damaged dial is generally worth more than the same watch with a beautiful new one… Likewise if a watch has been heavily polished, it won't be worth as much. This damages the original lines of the case and the integrity of the watch as a whole."
TRENDS
"Be wary of them. For example, watches grew larger and larger each year for over a decade, only to have case sizes start to come down over the last year or two. Vintage-inspired watches are all the rage right now, but will they seem dated in half a decade? 
"Nobody knows. If you're concerned with long-term value, be careful. If you like a particular watch regardless of fashion, follow your heart. But if you're thinking about the future, remember that tastes change: The watch that's so hip today could be tomorrow's extra-wide lapels."
MOVEMENTS
"When you're buying a watch, learn about its insides. You don't need to be an expert on movements; few people are. But a good salesperson should be willing to let you look inside the watch, especially if it is a vintage piece… Little problems can be serviced, but rust is enemy number one —you're only buying a headache if you purchase a watch with a water-damaged movement."
MAINTENANCE
"Once you've bought your watch, only you can keep it in good shape. A watch is a small, finely tuned instrument. While a good one can last many generations, any mechanical device—and certainly one so tiny—will need caring attention to guarantee that it functions at the peak of its capacity. This means that if you're going to collect watches, you'll have to take good care of them."