5 Essential Swim Trunks You Need For Summer
Liberate yourself from those baggy board shorts.

It's often at the beach that even guys with carefully curated style seem to fall apart at the seams–literally–as their swim trunks are long enough to dig clams in. But trust us, the fitted look is not only on-trend, it's more attractive to the female gaze.

Here, five perfectly tailored trunks to upgrade your beach game this season:

1. Orlebar Brown Bulldog "Swimming Around" Photographic Trunks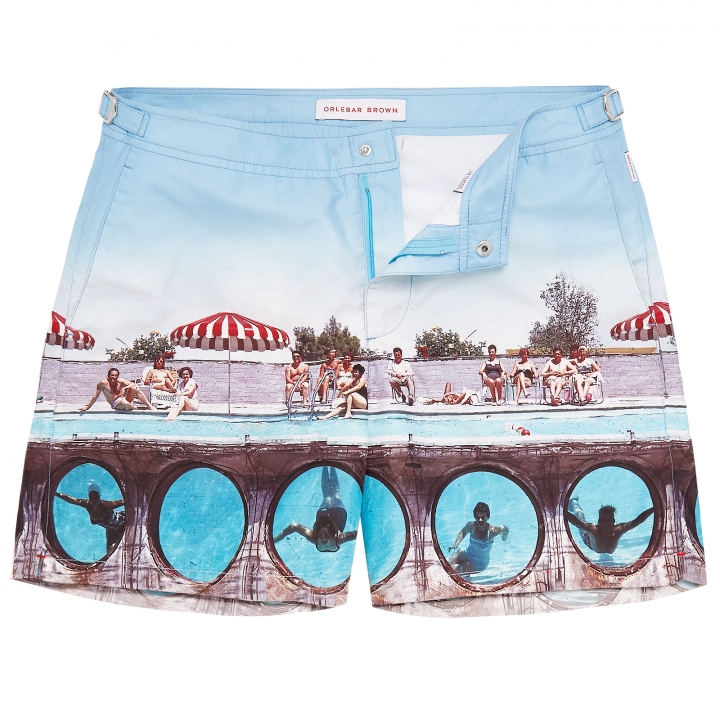 These shorts mix Orlebar Brown's Bulldog mid-length fit with spiffy side fasteners and their limited edition vintage photo print series for a perfect match. $325.

2. Ralph Lauren Purple Label Art Deco Swim Trunk
This is a fairly bold print, but guys with style can pull it off (or let her do that). The 5½-inch inseam is on the shorter side but perfectly appropriate for all occasions. $395

3. Thom Browne Grosgrain Trimmed Swim Shorts
These trim Italian made trunks require some gym time but it'll be well worth it. Browne's signature grosgrain trim adds a natty note. $240. 

4. Vilebrequin Superflex St.-Tropez '71 Shorts
Vintage graphics from this iconic French swimwear label's heydey decorate the Superflex, their shortest, stretchiest style. The next best thing to actually being in St.-Tropez. $320

5. Sid Mashburn Navy Dot Swim Shorts
These subtle polka dot trunks are classic and elegant enough for Cary Grant, with an added bonus that they work as both swim trunks and shorts. "So if you get caught in a rainstorm or fall in a pool, it's not the end of the world – in fact, it'll look like you planned it all along," Mashburn notes. $150