6 Essential Linen Items You Need for Summer
Keep cool and look sharp.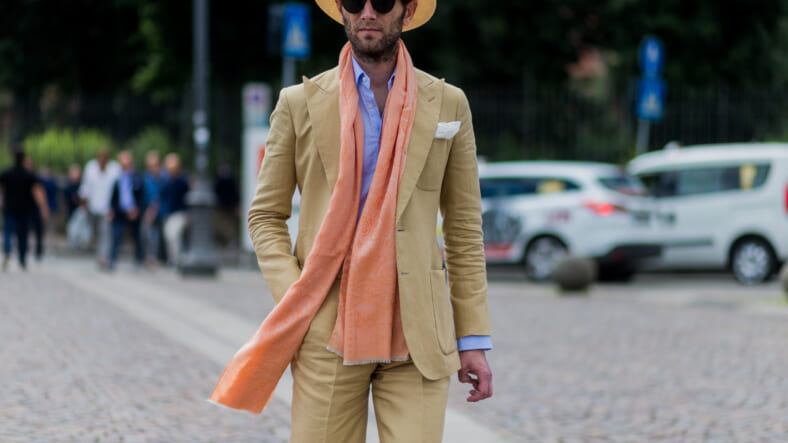 Summer doesn't have to be about wearing progressively less clothing until by the end of August you're resembling a shabby beach bum—it's all about the material. 
The key is, and always has been, linen, which can be made into cool, breathable items of nearly any description that will allow you to score a table in a proper restaurant, yet not overheat under scorching summer temperatures.

Read on for six essential examples:
Hackett Mayfair Linen Herringbone Suit 
Trim fit with slightly slanting pockets for a hand-tailored look. Also available as separates.
A baseball cap is essential for keeping the sun of your head. A linen version elevates it from bro to boldly stylish. 
Ralph Lauren Vaughn Linen Saddle Sneakers
The linen and leather combo gives these kicks dress shoe style with sneaker comfort.
John Varvatos Cotton-Linen Bomber 
When it's too hot for leather, this chic bomber from the master of modern cool is just the thing.
As with the cap, linen kicks the classic nautical striped tee up a notch or three.
Brunello Cucinelli Linen Down Vest
This is almost an optical illusion, but for those chilly evenings on Nantucket, it's simply brilliant.