6 Rules for Smoking Cigars Like a Boss
Gurkha Cigars CEO Kaizad Hansotia explains how to enjoy a fine stogie in style.
(Photo: Gurkha)
Presented by Gurkha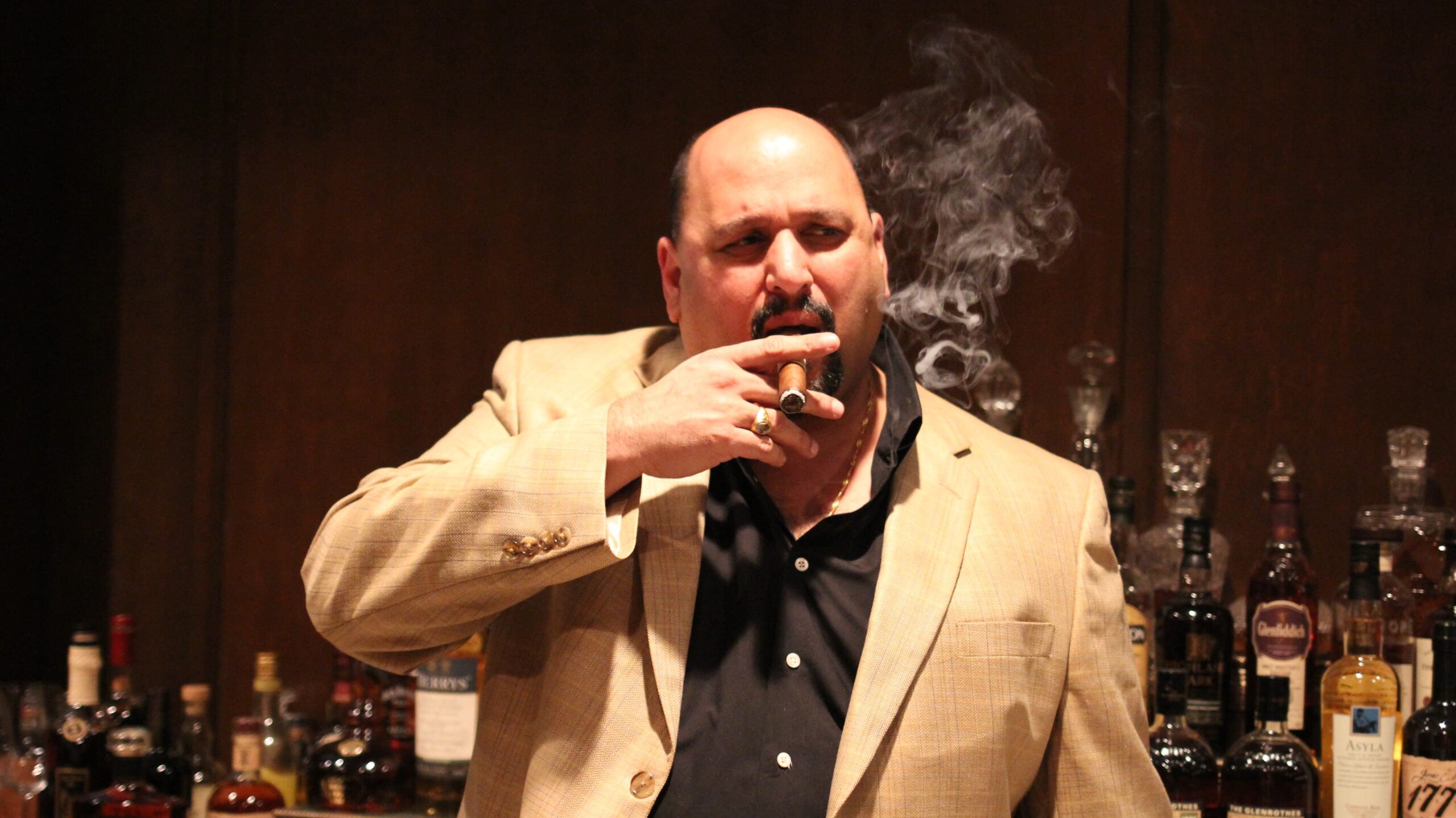 The Gurkhas, elite Nepalese soldiers who fought for the British in colonial India, were renowned for their loyalty, bravery, fierceness, military prowess and dashing uniforms. Their iconic name has adorned many things over the years, but none as true to the spirit of these legendary fighters as Gurkha Cigars.
Known as the makers of some of the world's finest cigars, the South Florida-based luxury brand is famous for producing exquisite, limited release smokes that come in distinctively beautiful packaging. Gurkha sells ultra-premium cigars and fine accessories that have enhanced the brand's well-deserved reputation for excellence.
We asked Kaizad Hansotia, Gurhka's President and CEO, to share some of his pro tips on getting the most out of top-drawer cigars such as Gurkha's His Majesty's Reserve, Cellar Reserve 15 Year, Ghurka Ghost and the Gurkha Heritage. 
So settle into your favorite armchair and learn how to smoke cigars like a boss. 
Selecting Your Cigar
If you're just starting out on the rewarding journey of cigar enjoyment, "begin with something mild," Hansotia advises. "Your best bet is a cigar with a Connecticut or Ecuadorian wrapper. They tend to be much milder and smoother and are a good introduction to cigars."
The Smell Test
When you first get your hands on a premium smoke, "don't try to smell it through the cellophane," Hansotia says, a common rookie mistake. If you do, "it's going to smell like….yep, cellophane. Take the 'foot' or end of the stogie out of the cellophane and take a whiff – but please do not put your nose directly on the cigar."
Cutting Remarks
Before cutting the enclosed cap or "head" of the cigar off prior to lighting, you might want to wet it a bit. "This is a personal choice," Hansotia notes, "but it does help the cigar hold together if it's a little bit dry when cut. But, if you are using someone else's cutter, it is a common courtesy not to wet your cigar. I mean, you wouldn't lick your buddy's bottle opener, would you?"
Get Lit
"Smoking a cigar – and looking like a badass doing it – is an art," Hansotia notes. "The secret lies in learning how to 'toast', or light, your cigar correctly. I recommend a torch over a match or a lighter. Hold the cigar and torch it with a circular motion until the foot is evenly darkened. 
"Then put it in your mouth and rotate it with the flame about two inches below the cigar as you puff. Once the cigar gets a good flame, take it out of your mouth and blow out the flame." You are now ready to enjoy your cigar like a pro. 
Don't Inhale
You probably already know this, but "don't ever inhale your cigar," Hansotia cautions. "If you accidentally do inhale, or happen to smoke a cigar that's too strong for you or makes you feel dizzy, that means your sugar level has dropped. The best remedy is not to drink water, but to have a sugary drink or even eat a packet of sugar. You should feel better pretty quickly."
Accessorize Properly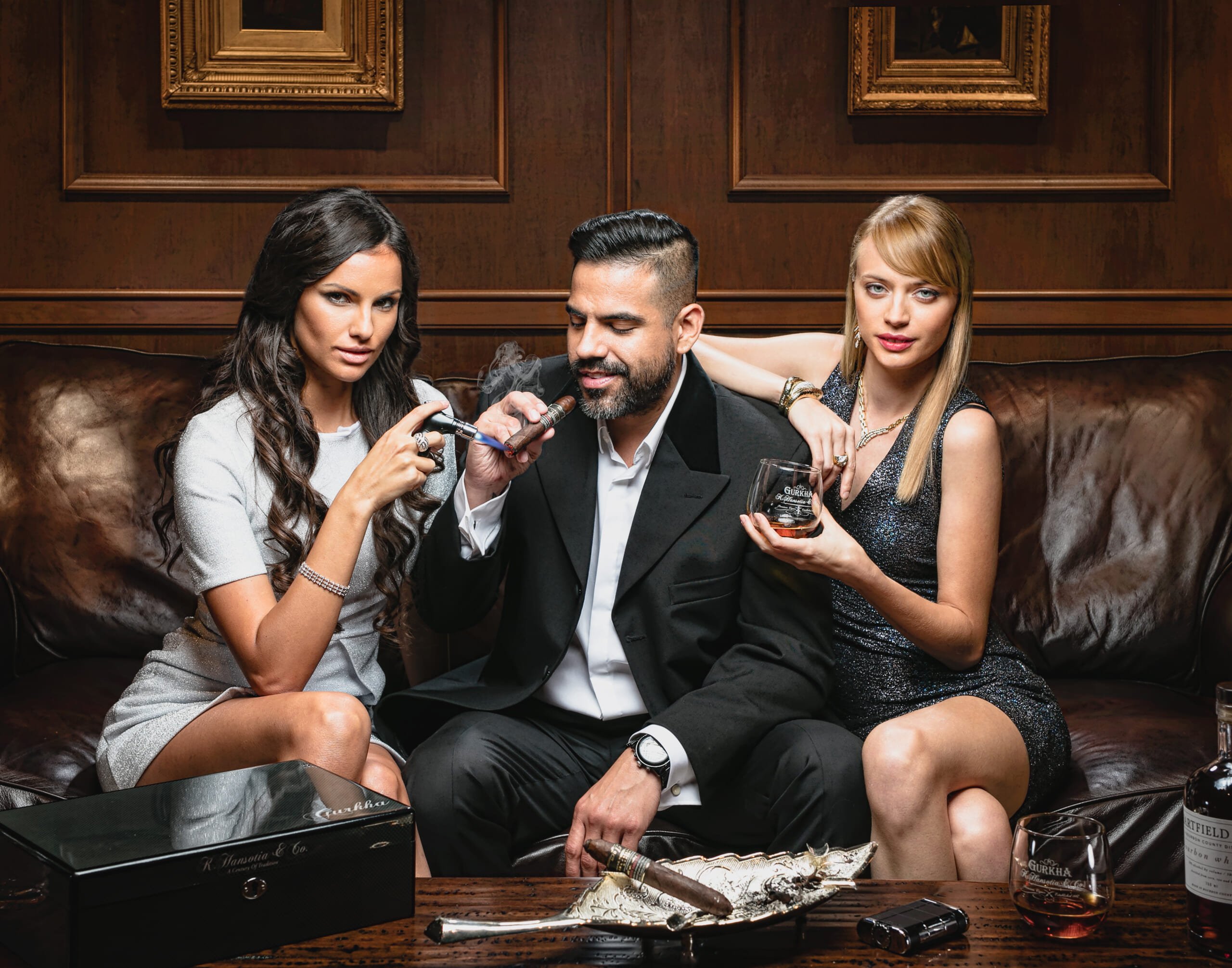 Cigar smoking is a "lifestyle," Hansotia says, which means the right accessories are of equal importance. But "don't run off and buy any until you have tried several and know what you like," he counsels. 
"For example, you may prefer a punch, which cuts a small hole in the cigar's cap, to a cutter which slices the whole end off." The size and shape of the cigar you end up preferring may have a bearing as well, as punches won't work well on all types.