You Can Now Stay in a Replica of the Addams Family Mansion
This creepy, kooky, mysterious and spooky townhouse is available during Halloween week on Booking.com.
(Photo: Booking.com)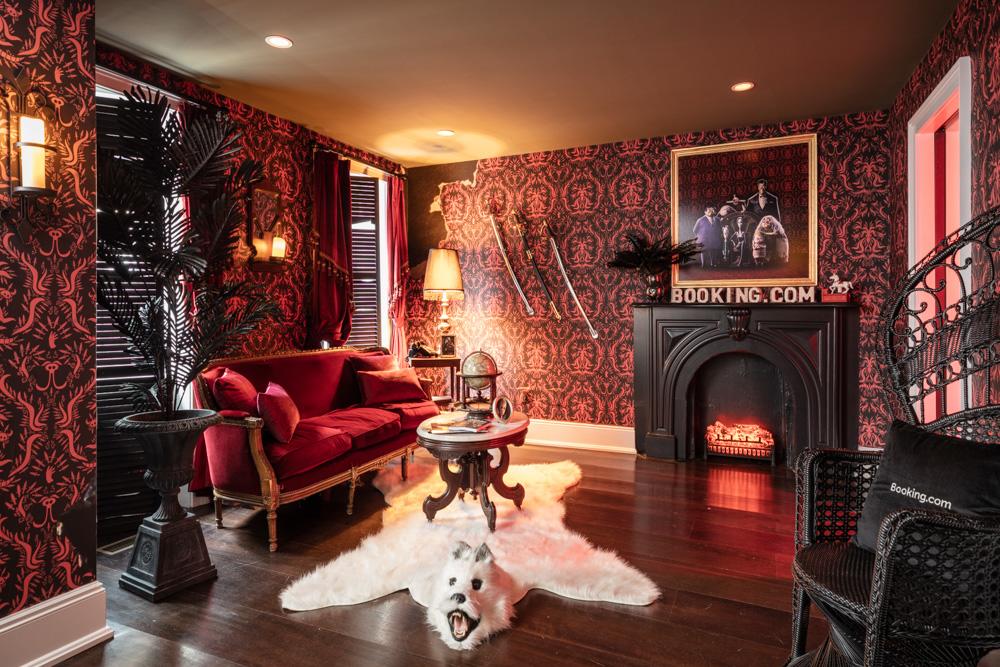 In honor of Halloween and the new The Addams Family movie, Booking.com is listing a replica of the fictional family's famously creepy home, set up inside of a striking three bedroom 19th-century townhouse in Brooklyn.
The 3,700-square-foot townhouse is located in Brooklyn's Clinton Hill neighborhood, and goes for a surprisingly reasonable $101.10 per night.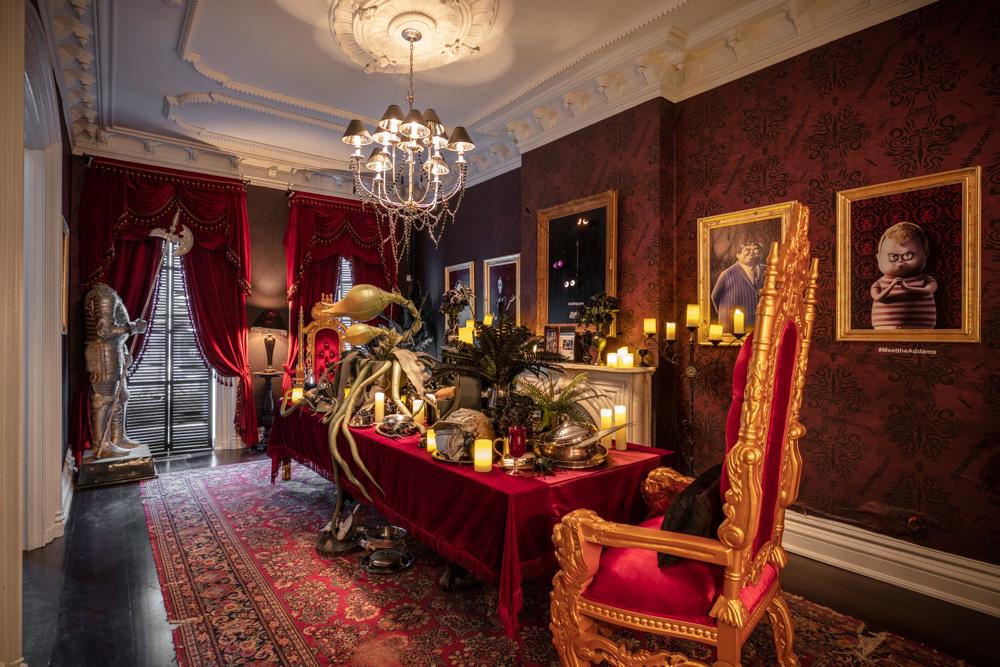 The stunning abode is decked out in all things "ooky" with bowls of cockroaches, vases of just rose stems, Morticia's carnivorous plants, and Lurch's famous "You Rang?" bell.
The kitchen is stocked with colorful potions, lots of (fake) insects, animal skeletons, and actual snacks, of course.
Upstairs, Gomez and Morticia's bedroom is just as dark and black as you'd expect with skulls adorning the wallpaper and other gothic decor.
Wednesday's bedroom has a guillotine headboard, an electric chair, ouija board, and an unsettling dollhouse.
Down the hall, Pugsley's room has lots of machines you can tinker with.
And even though the townhouse has three bedrooms inside, there's another "bedroom" outside in the backyard for Lurch.
Bookings begin on Monday, October 28th at 12:00 EST, and the house will be available for four nights only from October 29 to November 1. 
You can book your stay at the Addams Family Mansion right here.