Step Into the Future With Adidas Futurecraft 4D Sneakers
The greatly hyped 3D-printed sneakers have finally been released.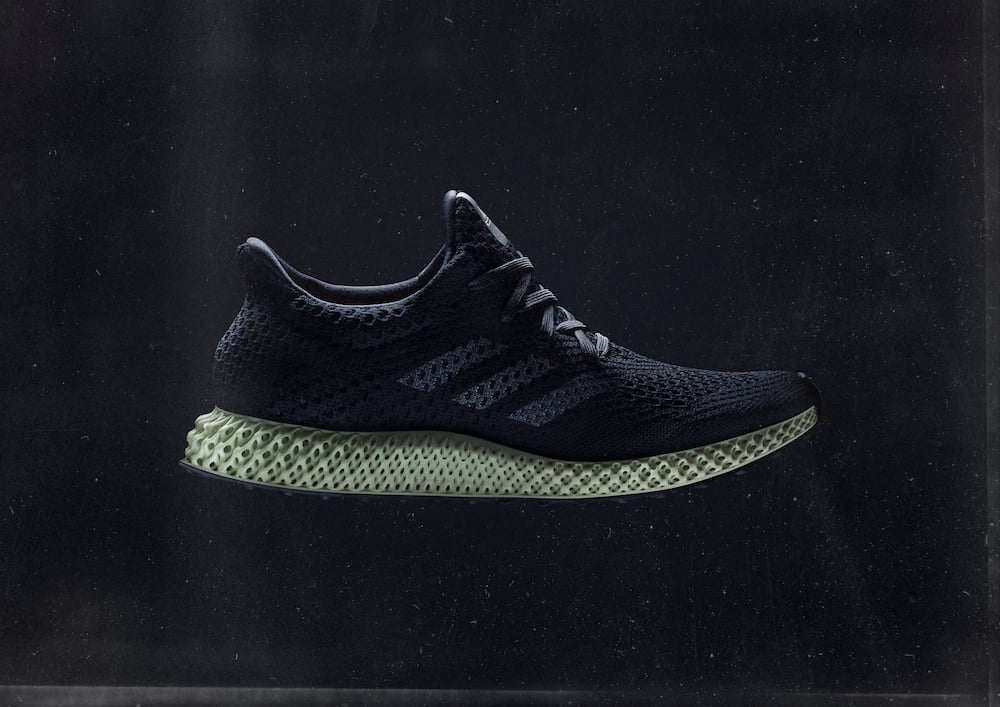 In April, Adidas proclaimed it would usher in the future of footwear—by producing 3D-printed sneakers for the masses. The technology, it said, could eventually be used to construct sneakers tailored to each customer's feet, allowing for the true perfect fit.
That vision remains far-off, but we are finally seeing the first wave of this revolution. Adidas just officially released its Futurecraft 4D through retailers KITH, Packer and SNS in New York City, following a very limited release in April.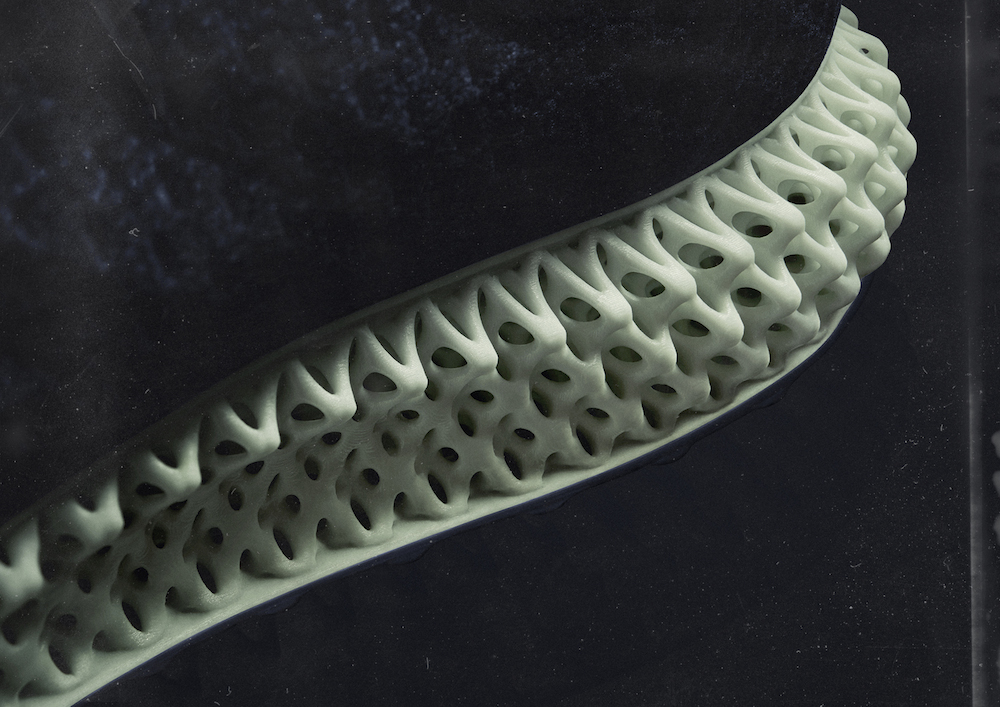 KITH has them going for just $300. Get a pair while you still can.
The flyknit upper, though cool, is nothing extraordinary. It is the midsole, which is made with light and oxygen using Digital Light Synthesis, that Adidas hopes will change the game… and it already kind of has.
The "4D" midsole is engineered so that it provides propulsion, cushioning, stability and comfort in areas where runners need them most. These "precisely engineered zones," as Adidas calls them, were determined through extensive data on runners.
Now, back to the really cool shit: the Digital Light Synthesis technology, which was pioneered by the Silicon Valley company Carbon, creates these space-age midsoles by applying ultraviolet light to a pool of liquid polymer resin.
https://www.youtube.com/watch?v=UpH1zhUQY0c
The science is remarkable… and makes for some drool-worthy YouTube videos. See how it's done in the demo, above.
Adidas hinted back in April that if the 2018 release was a success, it might print 100,000 pairs of these black beauties by the end of the year (then hopefully even more in 2019).
If the company can eventually execute its lofty objectives, then one day customers will be able to walk into an Adidas store, jog on a sensor-rigged treadmill and then have shoes printed to their feet based on the impressions made on the treadmill.
Until that sneaker utopia is a reality, we'll all have to settle for these merely mind-blowing kicks.