Give Winter the Finger with these Weatherproof Adidas Stan Smiths
Don't say bye to sneaker weather just yet.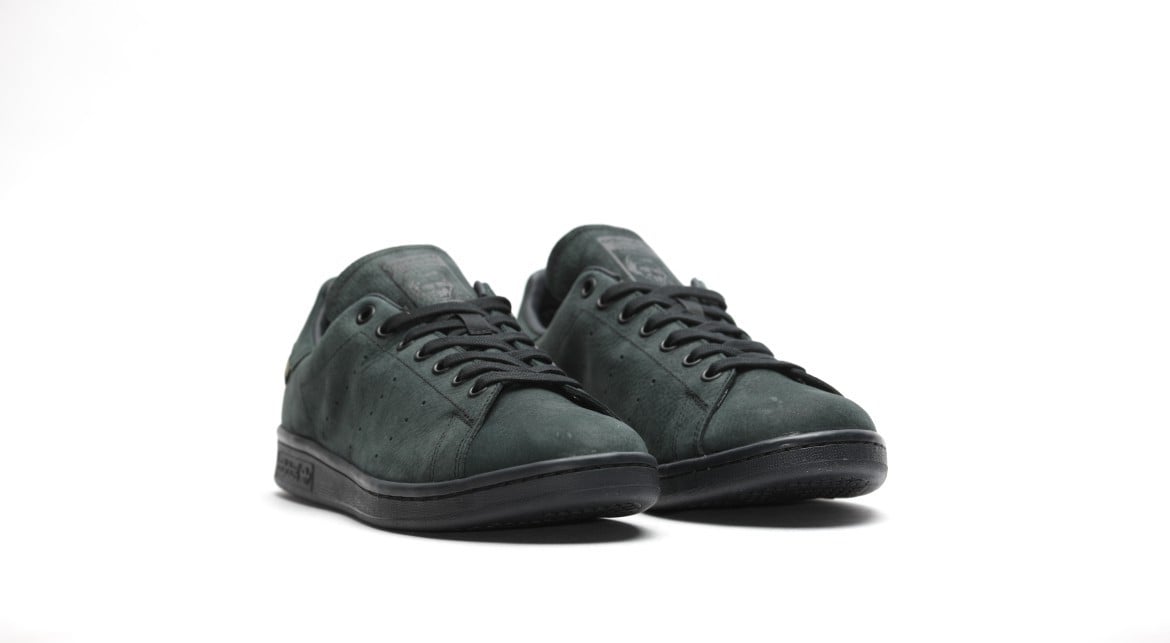 With winter on the horizon, northern-dwelling sneakerheads will soon bid a fond farewell to their favorite kicks, swapping their sleek adidas for boxy snow boots.
Not so fast. These new Stan Smiths were built to actually last through winter. They might not provide the warmth and element-fighting properties of a traditional snow boot, but their Gore-Tex material supplies enough insulation and water resistance to plow through winter's more temperate days.
In the style arena, that textured Gore-Tex look so much like luxe blue-green leather, passerbys might do a doubletake.  
Now available overseas on sites like afew for around $150, the Gore-Tex "Core Black" Stan Smiths will reportedly soon make their way to the U.S.