Adidas Reinvents The Samba With Ronnie Fieg And Clarks Originals
These classic kicks just got even better.
It's hard to top a truly timeless pair of sneakers like the Adidas Samba, but that's where a fresh outlook and some classic footwear DNA can come in mighty handy. To refresh the sporty sneaker in time for spring, Adidas tapped streetwear legend Ronnie Fieg and essential footwear brand Clarks Originals–it's a match made in sneaker heaven.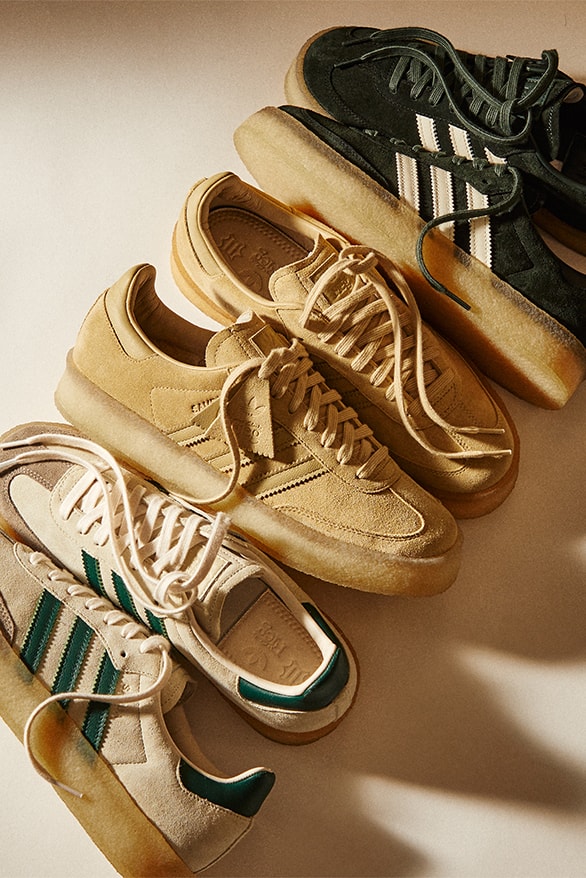 The best elements of each brand, and of Fieg's knack for footwear innovation, are on display in the lineup. The Adidas x Ronnie Fieg x Clarks Originals 8th Street Samba retains the same design of the OG sneakers, blended with details like Clarks' chunky crepe rubber sole and a dusty array of colors.
To say the effect is pretty cool and quite visually appealing underplays it: The collaborative trio proves that a classic can be made even better.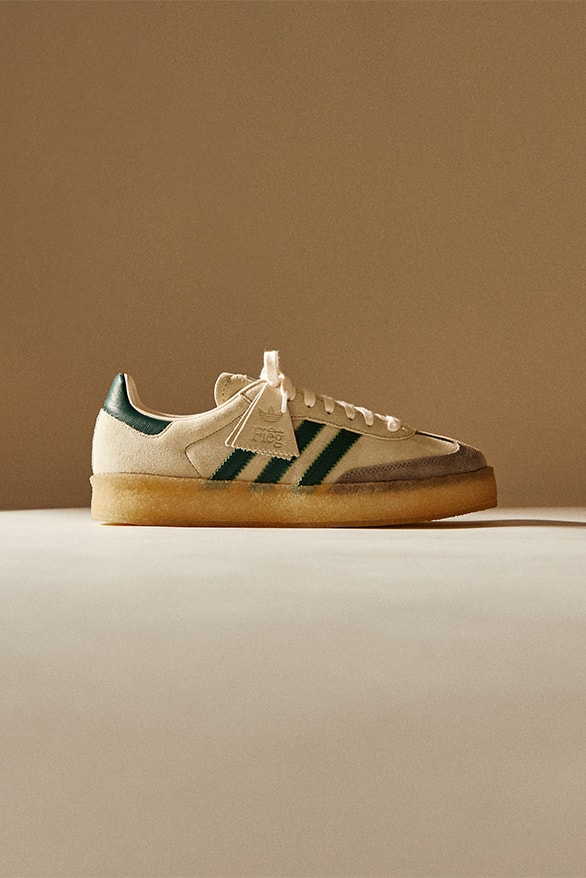 The sneakers sport a suede upper that's a Clarks signature on its famed desert boots, while hits of leather grace the three stripes design and the heel.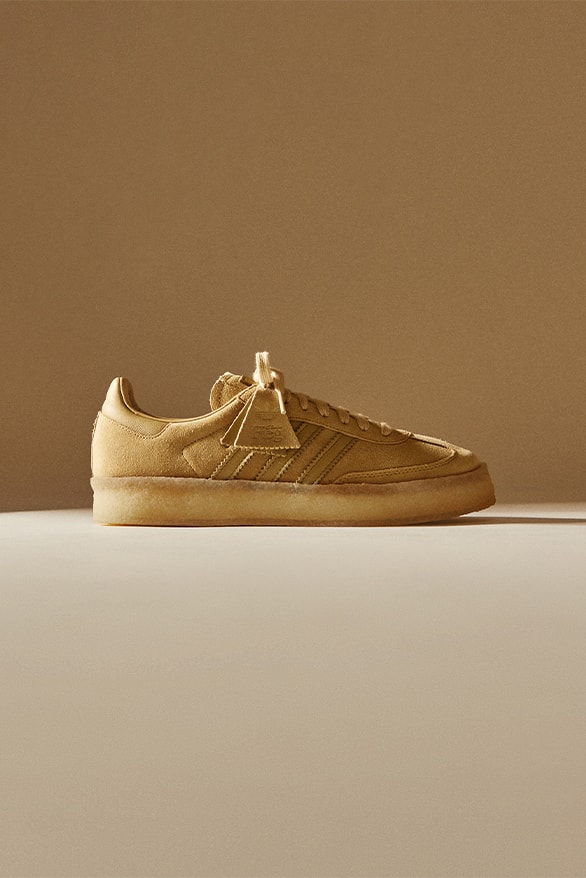 Colorways on offer include a breezy green and beige, but the best representation of Clarks, Adidas and Ronnie Fieg might be the all-tan option, which shares plenty in common (especially the colorway and the chunky sole) with signature desert boots from Clarks.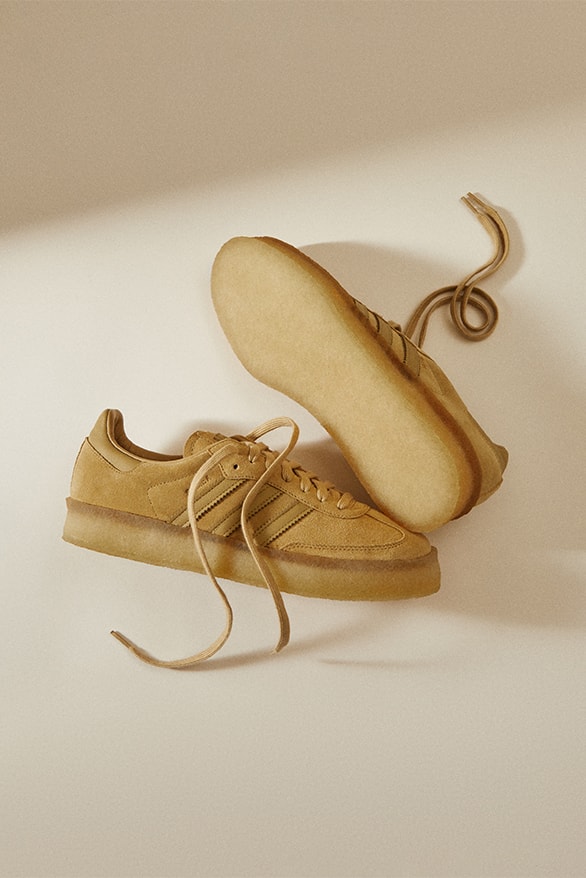 The best part is, there's just enough time to lay out your plans to snag a pair — the trio of sneakers drop on March 24th.
Given that it's a rare meeting of the minds between a streetwear legend, a tried-and-true boots brand and a famed sportswear company, it's worth acting quickly later this week to secure your new go-to spring sneakers.