The Adidas Stan Smith Just Got A Primeknit Makeover, And It Looks Comfy As Hell
The most iconic Adidas sneaker of all time has a brand new look.
The classic white Stan Smith, with green or navy blue finishes, is an essential sneaker. It's crisp, no-frills and near impossible to improve upon. Trying to change it up too much would be downright sacrilege.
So Adidas took a major gamble when it decided to upgrade the classic Stan Smith model with trendy "primeknit" material. For those who have somehow missed this stuff tacked onto just about every recent sneaker drop from Adidas, primeknit is a breathable mesh-like fabric that sort of looks like it has been knitted.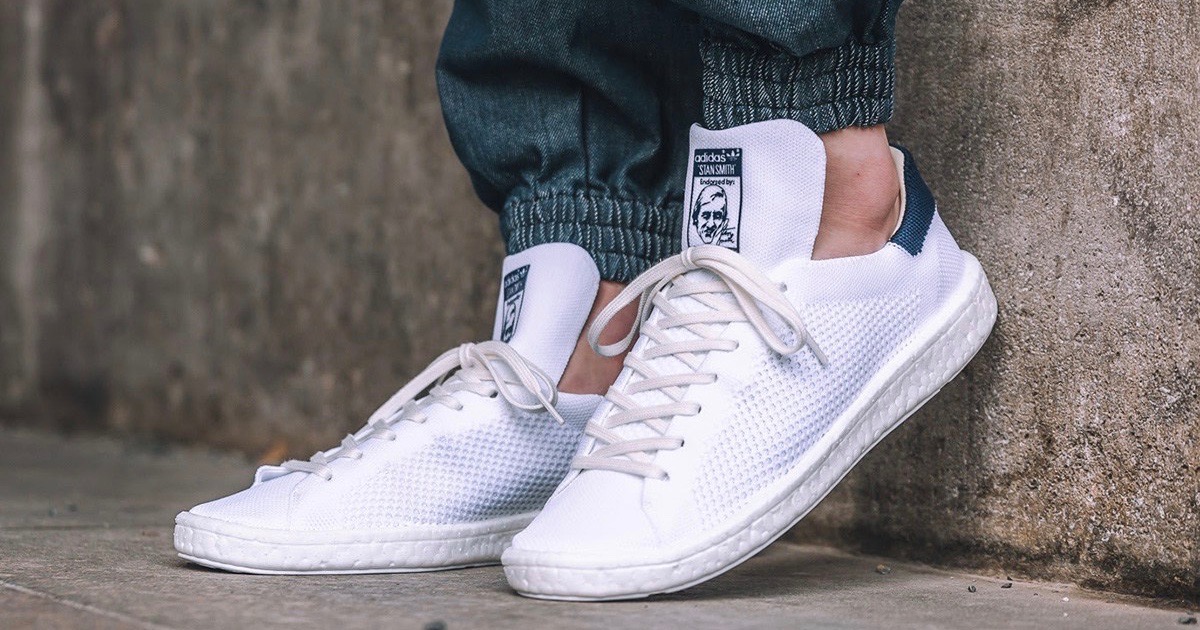 Miraculously, this newfangled material looks right at home on the Stan Smith Boost Primeknit. Thankfully, the rest of the silhouette remains untouched, save for the addition of Adidas' Boost cushioning, which is made from thousands of foam pellets for maximum comfort. And let's face it: this is bound to be the most comfortable Stan Smith ever released. 
The new kicks, available at Overkill for $160, is ideal for anyone who wants a classic sneaker kicked up with a truly modern twist.