Adidas Celebrates 'The Waterboy' With 20th Anniversary Style Collection
"You can do it!" with this new line inspired by the classic Adam Sandler movie.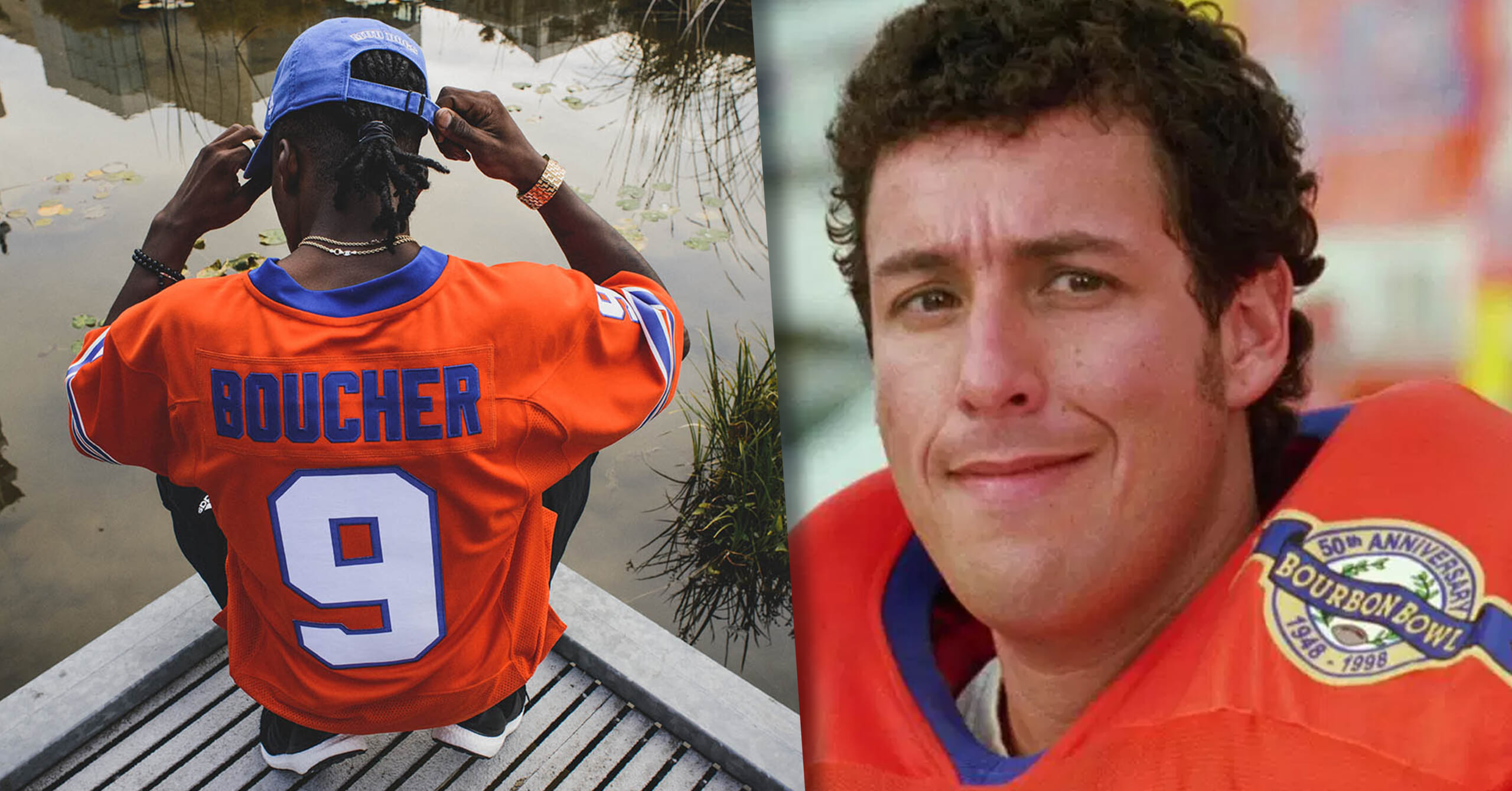 Credit: Adidas/Touchstone Pictures
Remember that time the Waterboy showed up at half-time to help the South Central Louisiana State University win the Bourbon Bowl? Adidas sure does. To celebrate the 20th anniversary of that momentous occasion, they've released a time capsule of gear from the beloved Adam Sandler football flick.
https://www.youtube.com/watch?v=t5AAkhojA98
The capsule collection, as Adidas is calling it, puts the Boucher Mud Dogs jersey front and center. It's an absurdly high quality re-creation of the one from the movie and has touches like Mud Dog branding and a patch to commemorate their victory in the Bourbon Bowl which, really, should be added to the BCS immediately.
The rest of the collection that will be available for retail on October 20th at the Sneaker Consortium in Baton Rouge is rounded out by other re-creations from the movie including Coach Klein's (Henry Winkler's) windbreaker, an SCLSU cap and, of course, a Mud Dogs water bottle that you can fill with sweet, sweet H2O.
The finishing touch on the Waterboy time capsule collection is a partnership with Adidas and Riddell that will turn Baton Rouge's University Lab High School football team, the Cubs, into the Mud Dogs for their October 9th tilt against their Mentorship Academy rivals.
Adidas continues to create fantastic partnerships with the media world, from their collaborations with Kanye and Pharrell to their own imagining of sneakers that would exist in the Dragon Ball universe. 
No one knows what's next for the three-striped brand but it's impossible not to be excited by the prospect.