Yoda, Darth Vader and Other 'Star Wars' Characters Get Exclusive Adidas Sneakers
May the footwear be with you.
Adidas and Star Wars studio Lucasfilm have joined forces to create six otherworldly sneakers that honor the sci-fi movies' fan favorite characters, just in time for the for the December 20 premiere of the final movie in the third trilogy: Star Wars: The Rise of Skywalker.
Light and dark sides of the Force are repped over two popular silhouettes. Two juxtaposed NMDs with menacing black bases, light saber-like stripes and custom stamped logos pay tribute to Jedi Master Yoda and Darth Vader. Hypebeast notes that Yoda's features dark green accents and his famous "Do. Or do not. There is no try" phrase, while Vader's features bold red coloring and the words "Join me and we can rule the galaxy" on the heel. 
Another pair of women's-sized NMDs celebrate Princess Leia and Rey. The former has a white, black, tan and maroon upper with the word "Hope" stamped across the heel, while the latter dons a light brown-and-blue facade and a heel tab slogan that reads "Light. Darkness. A Balance."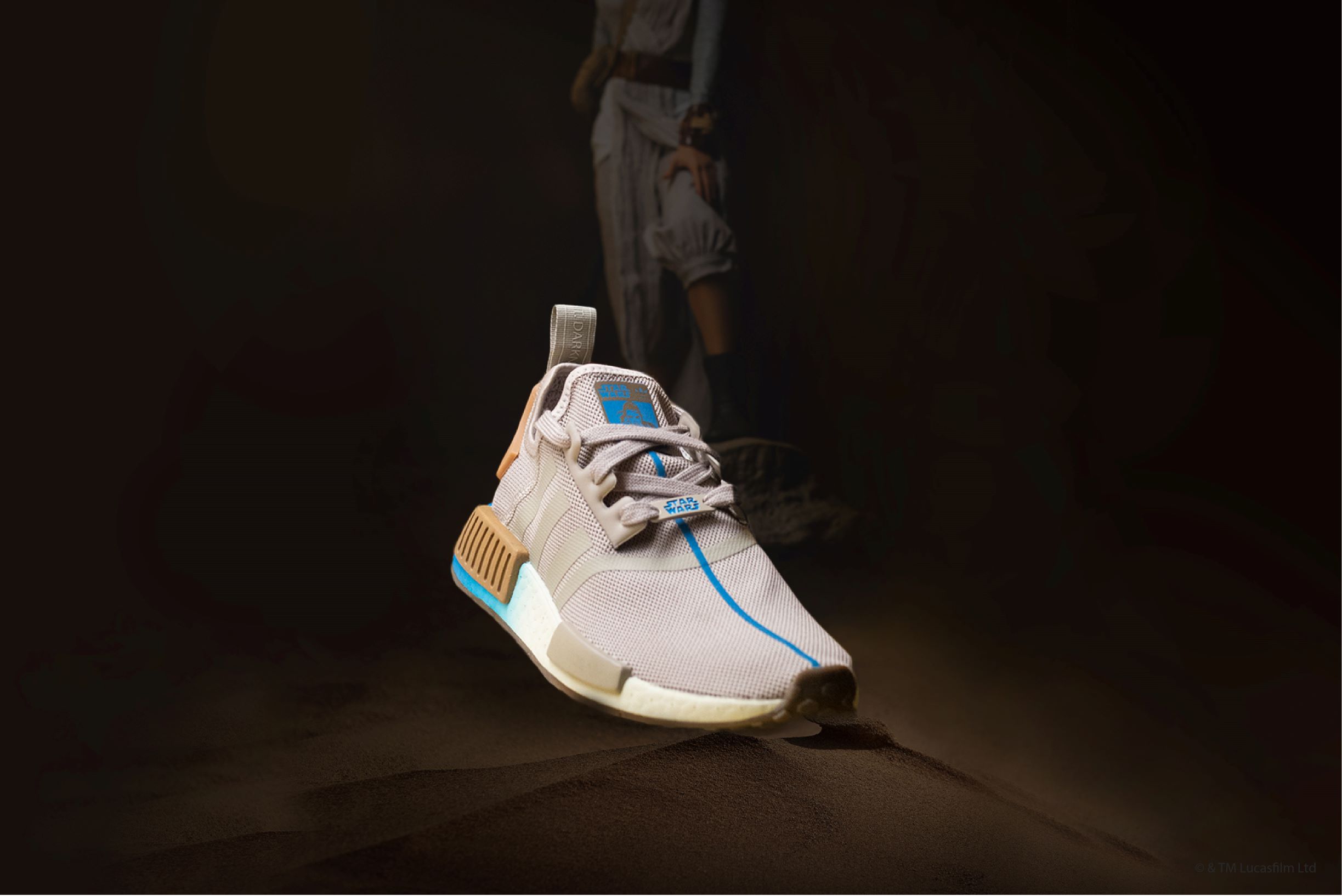 Finally, contrasting Nite Joggers honor R2-D2 and Stormtrooper soldiers. The beloved astromech droid appears on the tongue surrounded by its signature white, blue and silver colors. 
The iconic white armor of the Galactic Emperor's ground forces served as inspiration for the second sneak, which also features the extremely quotable "Open the blast doors" line imprinted on the heel. 
Priced from $50 to $130, The Adidas x Star Wars sneaker pack drops on Monday, December 2.