These Air Jordan 1 TD Football Cleats Are Ready For Gridiron Glory
Bow down to the GOAT.
As the 2018-2019 NFL season drew to a close, many pro football Jordan Brand ambassadors were seen wearing specialized and colorful versions of the Air Jordan 1 cleats. 
Those were designed for individual athletes, but with the NFL draft in mind—it begins April 25—Nike/Jordan is dropping Air Jordan 1s for everyone itching to hit the field when football season hits in the fall.
They'll be available in both mid and low-rise versions, and in original 1985 red, blue, gray, and black and white colorways. While the retro look is enough to fire up old school fans, contemporary features dominate these kicks' feel and performance.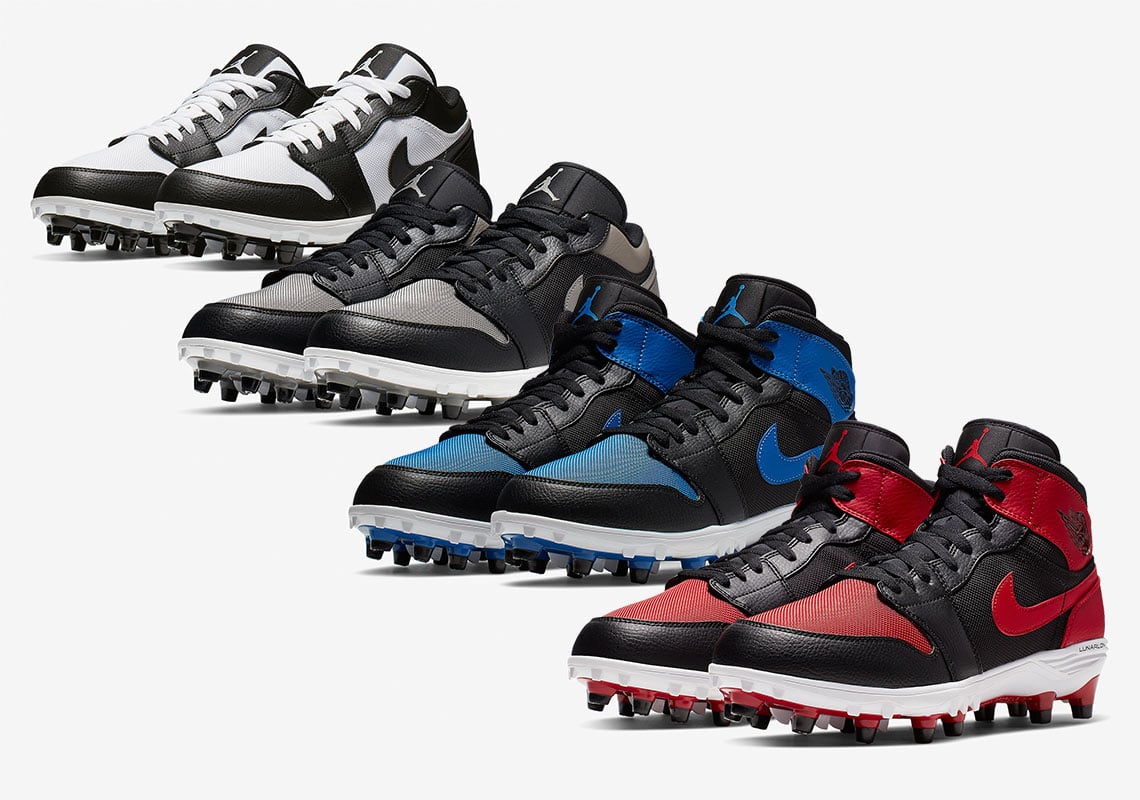 A light and breathable upper with a canvas-like feel sits atop a Lunarlon midsole and solidly-constructed play-ready cleats. This is some seriously intimidating field-ready specialized gear. 
Best of all, they're surprisingly affordable at $125 for mid-rise versions and $115 for lows.
They're available for purchase right now at Nike.com.