Amazon Is Selling a DIY Guest House You Can Build in 8 Hours
Turn it into a guest house, home office, studio–whatever you want.
Amazon
Up through the early 1940s the Sears Catalog offered a variety of "kit homes" you could order and basically assemble on your property. Many were substantial structures with plenty of square footage and solid construction and they're still standing today. 
Sears stopped selling them in 1942, but the kit home is far from a dead idea. The 21st Century answer to the catalog your grandparents relied on for every damn thing is Amazon, and of course the online retail giant has straight-up buildings to sell, if you've got the room and the money. 
Your next McMansion isn't necessarily the kinda thing you want to buy online then assemble, but a new man cave or backyard guest house is a click away, the same as a pair of shoes or Instant Pot. 
The Solvalla Studio Cabin Kit—this particular model of Allwood's line of products designed for the DIY fanatic—is 172 square feet and when in stock goes for $7,250 on Amazon. 
It's obviously a multipurpose structure. You don't have to use it for a retreat or guest accommodations at all. If you do, you'll also need to pony up for the electricity and HVAC separately.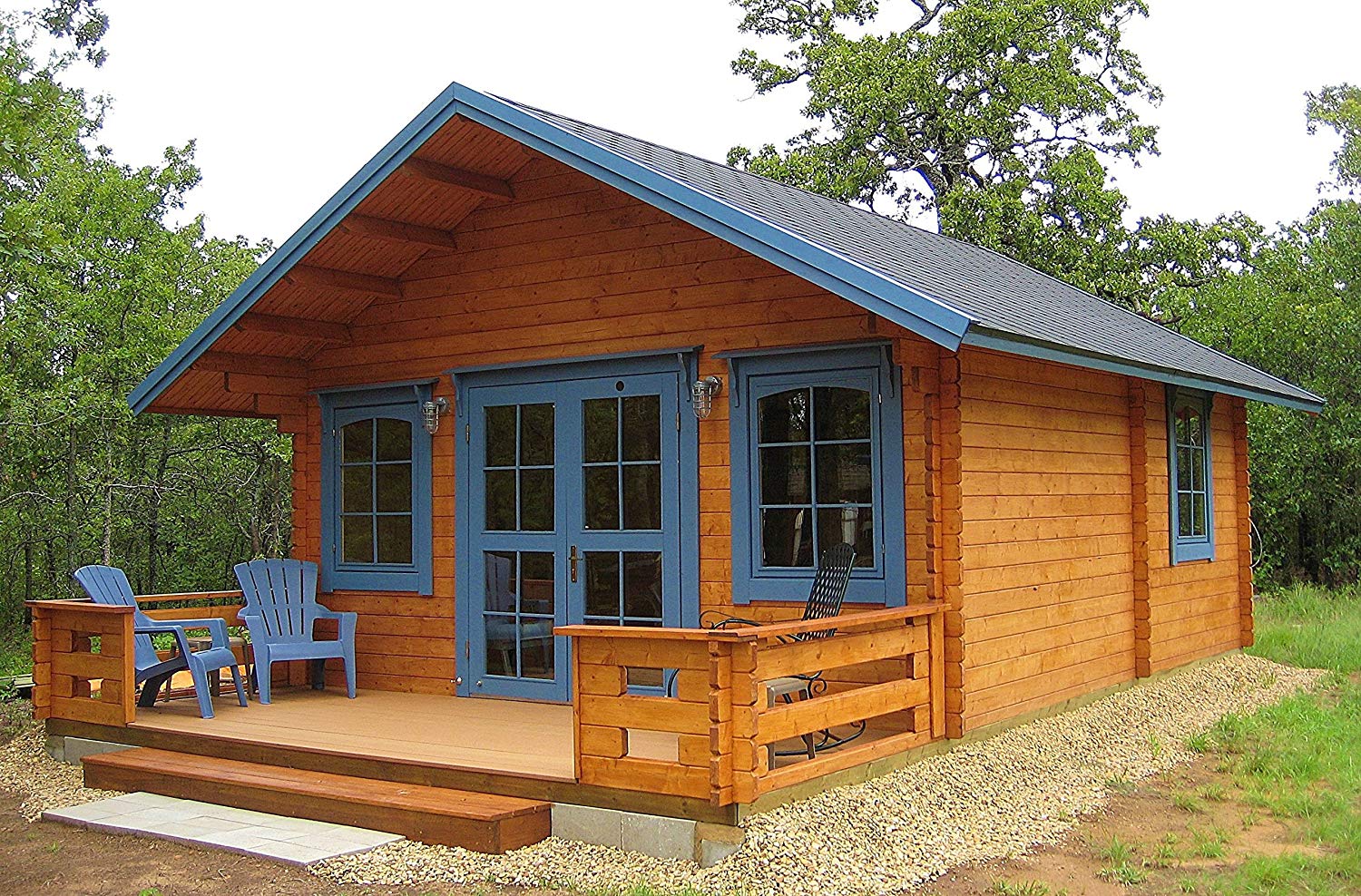 The Solvalla is far from the only choice of its kind. Allwood alone also sells the cozy-looking 180 square foot Arlanda Garden House for $7,590, the Lillevilla Getaway Cabin kit, which is 292 square feet plus a loft and costs $18,800, and the 227 square foot Arlanda XL, which will set you back just $9,790. 
Can you buy an actual house just like those Sears Catalog customers back in the day? Basically, yes. There are tiny houses that are essentially homey RVs, but Allwood also sells the Eagle Vista, a 1,336 square foot Cabin Kit, which costs a pretty reasonable-sounding  $64,650.
If you're dead-ass serious about doing this on your own, just make sure you've got the plans and tools and get to work.