This Stunning Beach House Concept Has a POOL on the Roof
With a rooftop pool and a ladder that leads into the ocean, it just might be the ultimate beach house.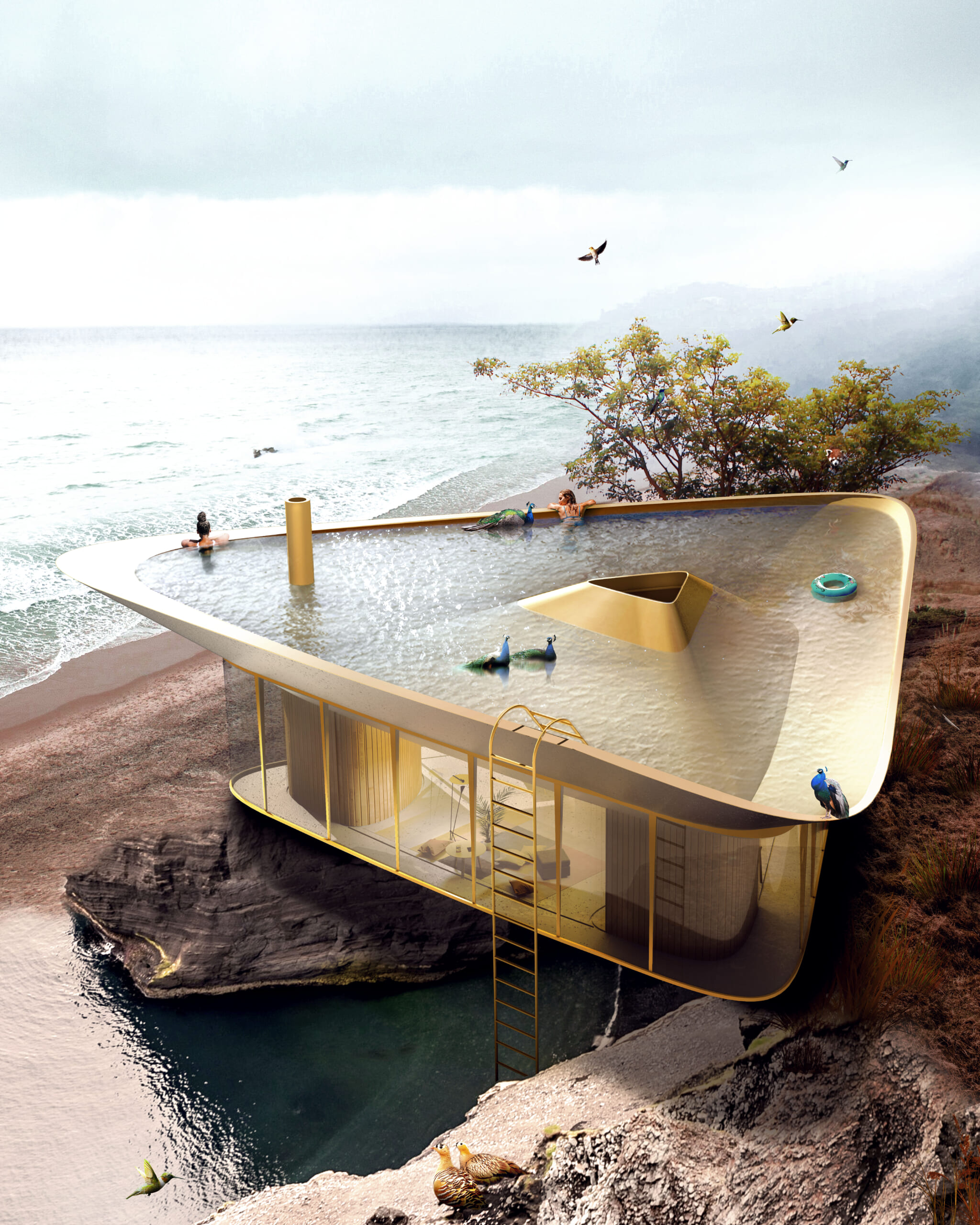 (Photo: Antireality)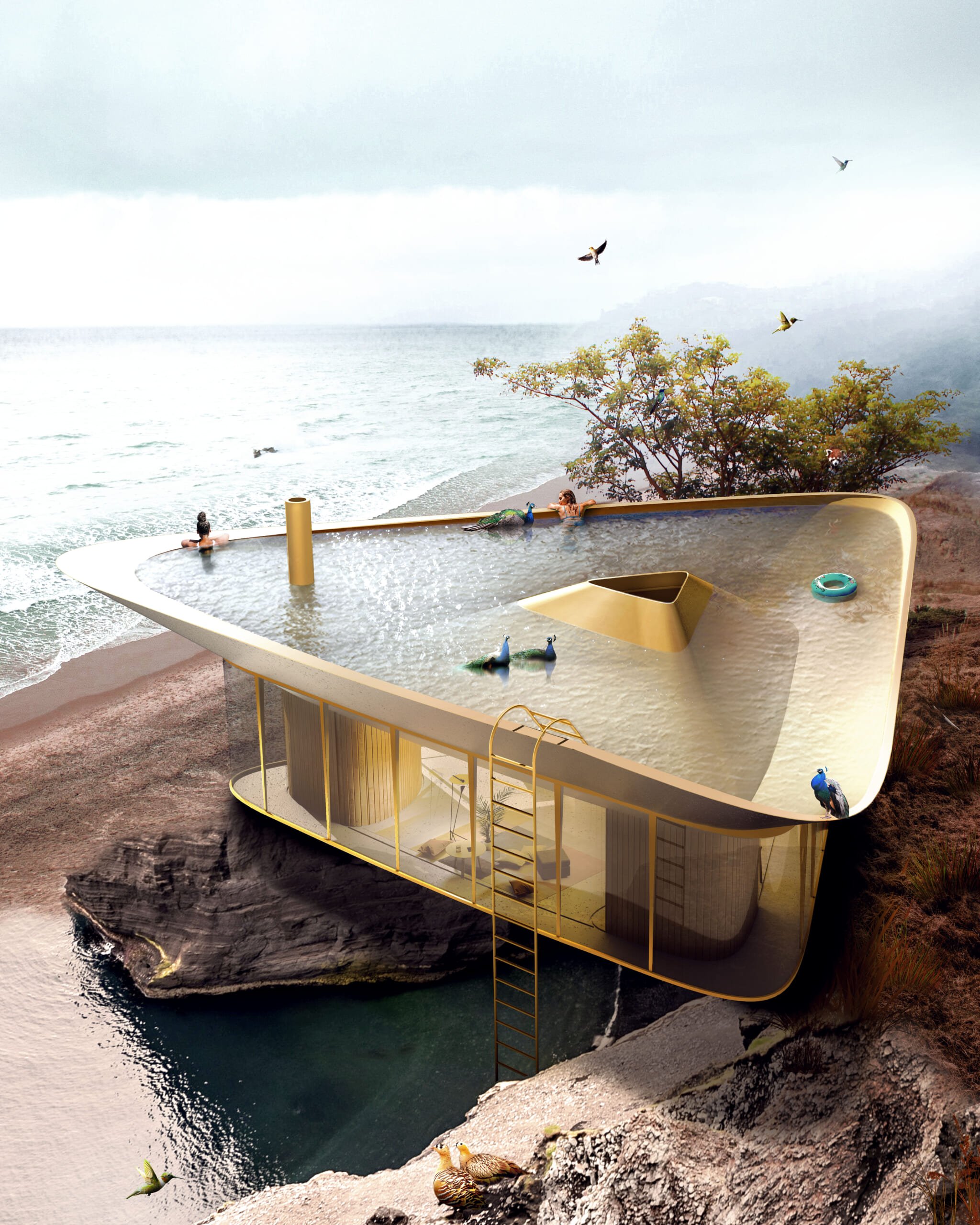 When it comes to rooftop pools, there are normal ones…and then there are roofs that are entirely pools — such as the Summer House concept from Antireality, which has a living space inside, and an inverted roof that doubles as a pool.
The imagined house is built into a rocky landscape by the ocean, with stairs from the pool on the roof leading directly into the water below, so that you can go from pool to ocean and back as many times as you'd like.
The water level on the roof is controlled through a siphonic drainage system with pipes that snake down the building interior and into an inspection chamber.
For times you want your roof to be a pool you simply fill it up, and when you want to drain it completely, it's empty in a flash.
Aside from the roof/pool, another brilliant element of the house is the triangle-based layout that opens up panoramically to the landscape, giving you incredible views of the surroundings on all sides through floor-to-ceiling windows.
"One of the key design intents was to create a building that would be completely open to the surroundings, providing the possibility to observe and engage in direct contact with nature," the mastermind behind Antireality explains.
Inside, the house is a 85 square meters — around 915 square feet — and has a bedroom, bathroom, and kitchen, as well as an open multi-functional space that serves as both the living room and dining room. 
The walls of the bedroom and kitchen can be adjusted to form closed oval rooms, or can be opened up creating one large open space while providing privacy from outside. 
For now, the house is only a concept, but with a design as awesome as this, it probably won't be long before it actually becomes a reality.