This Freaky Arnold Schwarzenegger Stool Will Pump You Up
The mad geniuses at HAROW have unleashed another design doozy.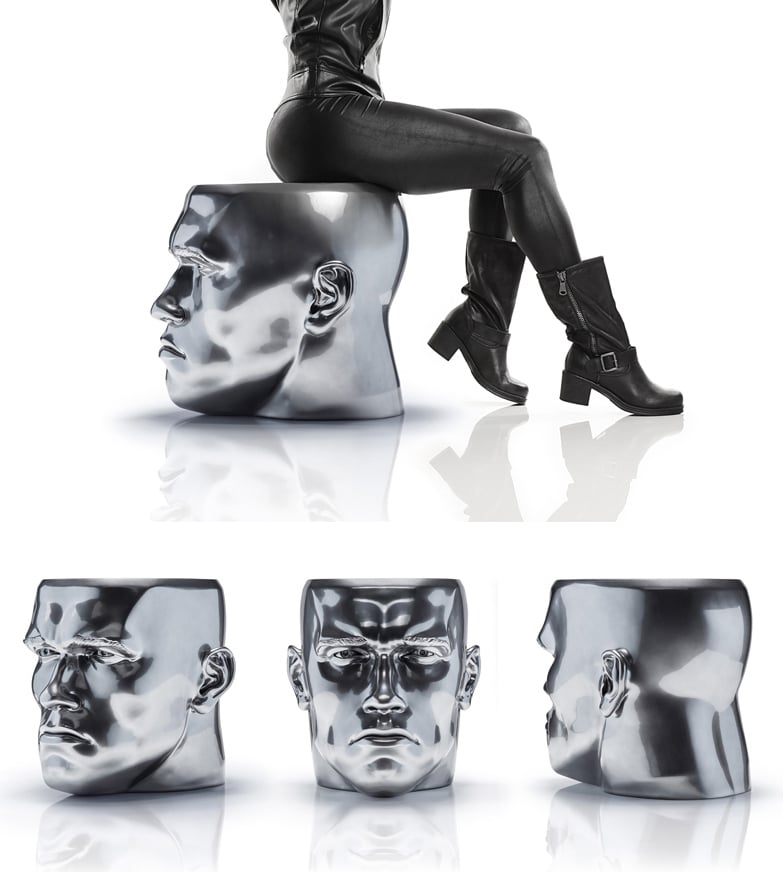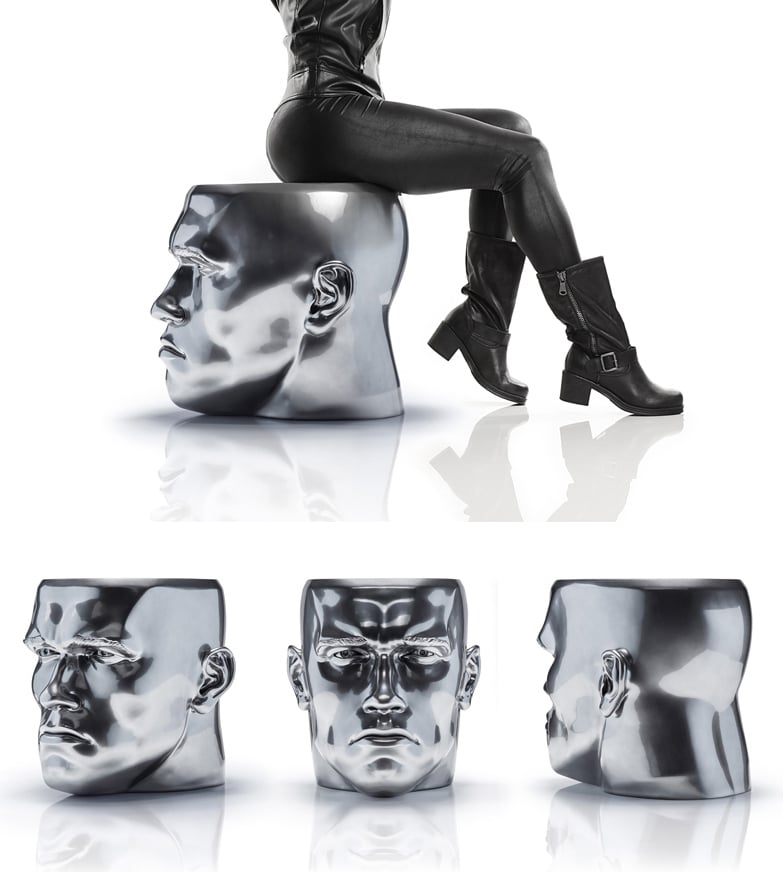 Arnold Schwarzenegger-inspired luxury items are having a moment. First there was news that the actor's $350,000 1977 Mercedes Unimog truck was up for sale. Now you can buy artsy stools in the shape of Ah-nuld's youthful mug. 
Crafted by the folks at HAROW, the Parisian design studio that brought us the amazingly ludicrous $500,000 Gold Skull Armchair, these Schwarzenegger seats are a worthy addition to any alpha dog CEO's corner office, penthouse loft or secret underground lair.   
Limited to only 12 pieces that were hand-crafted in Paris, HAROW's The Arnold collection is carved out of reinforced fiberglass with a steel internal frame and topped off with chrome gloss finishing. Is there a little magic in there, too? Probably.
Collect all four styles if you must. The price isn't listed on the HAROW's website, but a company rep tells us that they go for about $5,450 each, not including shipping.