Aston Martin Is Building Batcave-Style Lairs For Supercar Collectors
These insane automotive retreats are custom-built around your favorite Aston Martin rides.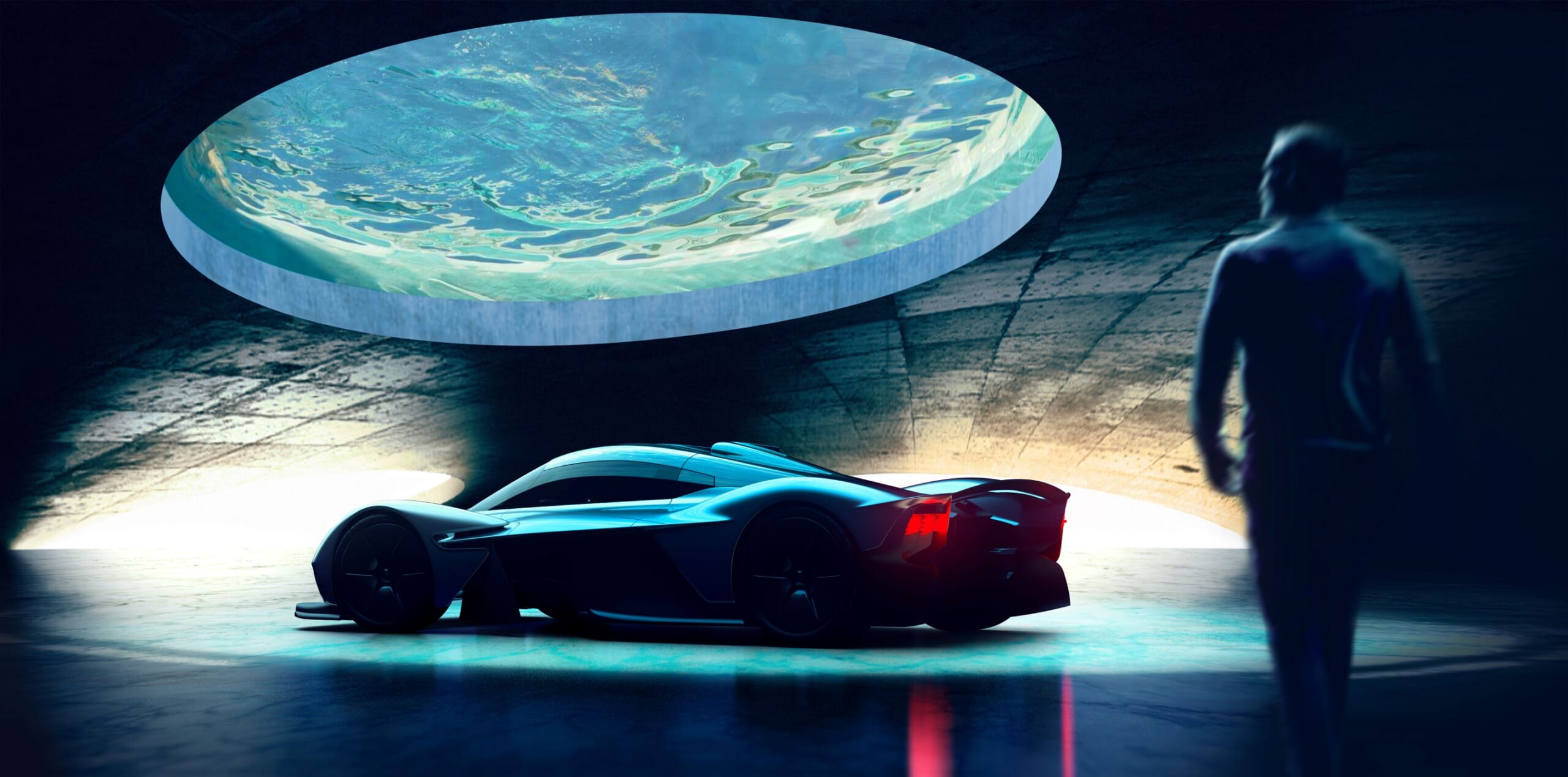 Aston Martin will bring Batcave-like lairs to fruition through a next-level personalized service that allows customers to build garages, galleries and even full-fledged retreats around the British marque's many famous supercar models. 
Unveiled this week at Monterey, California's Pebble Beach ahead of this year's Concours d'Elegance auto festival, Aston Martin Automotive Galleries aims to work with clients who want their rides to be the focal point of luxury spaces. 
Aston Martin Chief Creative Officer Marek Reichman, whose team has already erected impressive structures like the 66-story Aston Martin Residences apartment building in Miami and the House of Aston Martin Aoyama in Tokyo, describes Aston's new offering best.
"Imagine a home or luxury retreat built around your car. Picture creating the ultimate space to showcase your own automotive works of art. This is now achievable." 
Renderings show a variety of awe-inspiring designs, such as a winding, naturally-lit car port that houses a vintage DB5 and an underwater structure made to showcase the forthcoming Valhalla hypercar, which will be driven by 007 in Bond 25. 
"For the car enthusiast the garage is as important as the rest of the house and a bespoke auto gallery designed by Aston Martin that either focuses on showing off the car or is part of a larger, integrated entertainment space with simulators and such like, takes Aston Martin ownership to the next level," Reichman added. 
Anyone interested in Aston Martin Automotive Galleries and Lairs can make a request by emailing the Aston Martin Partnership Team at  ampartnerships@astonmartin.com.