Autodromo Salutes the Iconic Ford GT in This Racy New Watch Line
An instant classic.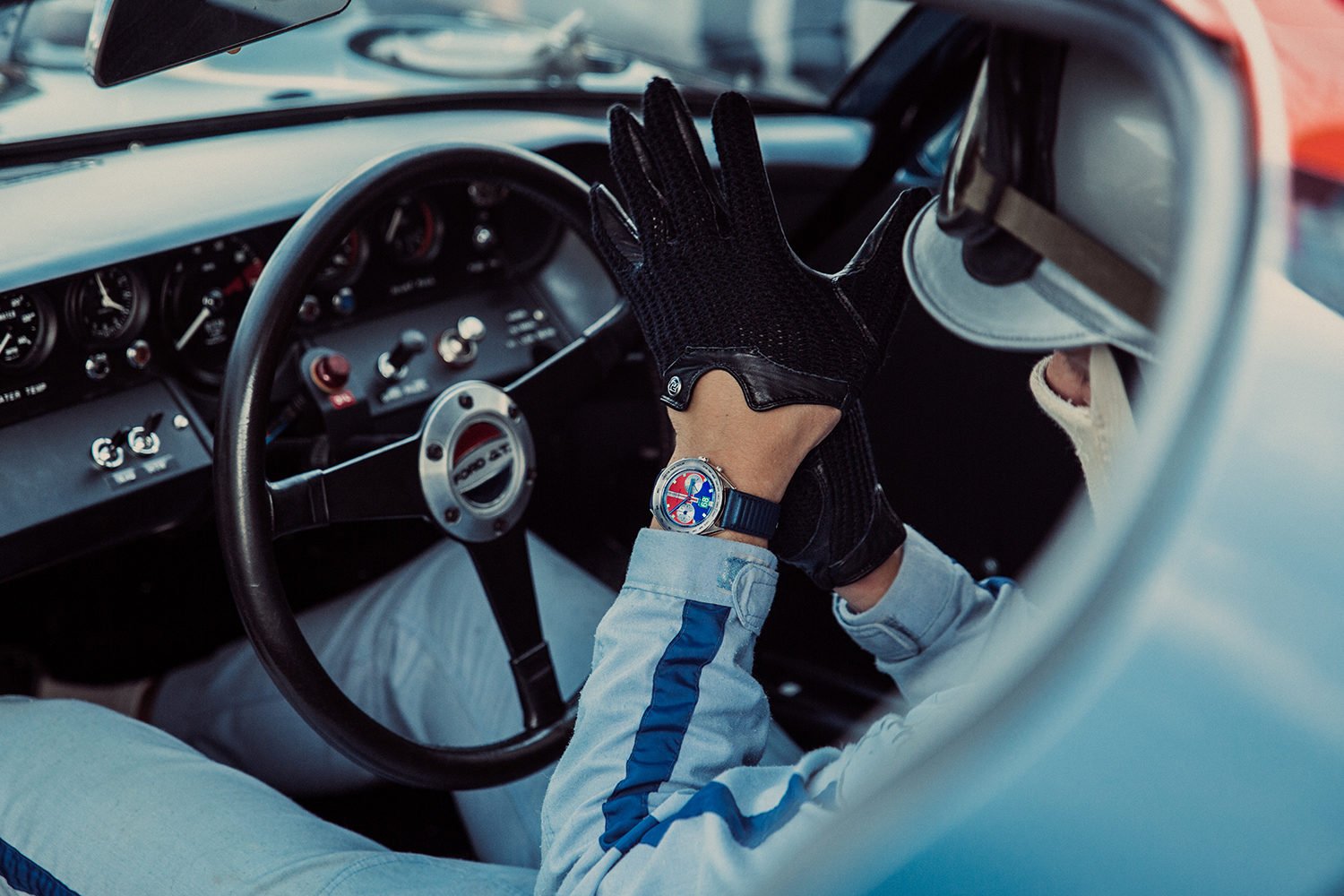 Autodromo, which manufactures wristwatches for auto races, has teamed with Ford Motor Company to honor its iconic GT model and its storied presence at Le Mans.
Its Ford GT Endurance Chronograph line is sure to thrill motor maniacs with its references to recognizable winning GT models of the legendary French racing event. 
Watch snobs will appreciate the stainless steel construction, sapphire crystal casing, Seiko meca-quartz movements and water resistance down to over 160 feet.
Those ridged leather straps aren't hard on the eyes either.
If you've studied the history of Le Mans over the past half century or are just a fan of the Blue Oval in general, you'll surely recognize one of your favorite roadsters in Autodromo's racy new lineup.
Below, the four new timepieces of the Ford GT Endurance Chronograph line.
The instantly recognizable blue and white stripes seen on Mustangs, Cobras, GT40s and other models honor the Ford aesthetic while adding a sporty punch to this dial.
This vivid red, white and blue dial honors the class-winning Ford GT that ran at the 2016 Le Mans 24 Hours. The green 68 at the bottom is the number of the winning car.
This red and white option pays homage to the GT40 model that won at Le Mans in 1967 and also features the number 1 roundel seen on the 2017 Ford GT Heritage car.
The first GT40 to win Le Mans, in 1966, was a black Mk II with silver strips and gold-painted wheels driven by Bruce McLaren and Chris Amon. That colorway also happens to make for one hell of a watch.
The red, white and blue dial isn't an ode to a particular car but rather an ode to the shared colors of the French and American flags. Le Mans is emblematic of France's auto history while Ford is America's most recognized carmaker.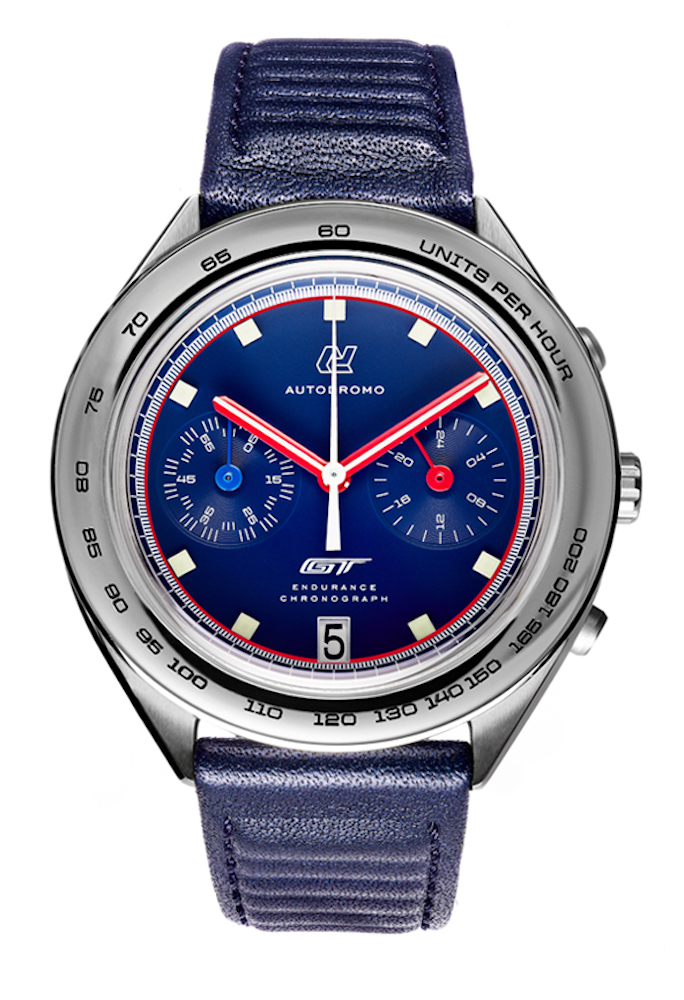 Head over the Autodromo.com for more racy wristwatches.