Away Launches Aluminum Edition Roller Cases in Silver, Onyx, Gold and Rose Gold
Elegant and durable suitcases for stylish travelers on a roll.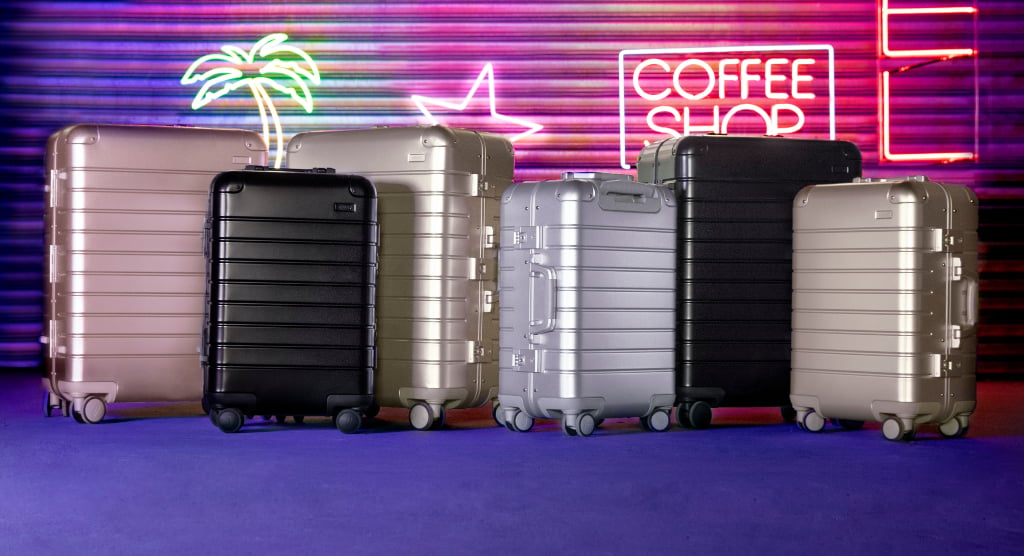 Away
Lifestyle brand and luggage retailer Away has made it their mission to put a stylish, modern spin on travel gear. With their new Aluminum Edition collection, they're stepping up for the 2020s with these striking colorways: silver, rose gold, onyx, and gold. 
Away has designed the Aluminum Edition roller cases to be more than purely functional. They are also elegant accessories that make a statement. 
Make no mistake, they can handle whatever abuse gets thrown their way while traveling. Here is Away's list of features:
• Durable aluminum exterior
• Interior compression system
• Water-resistant laundry bag
• Premium, whisper-quiet 360° wheels
• Dual TSA-approved combination locks (and no zippers) for double the security
• Slow-release, leather-trimmed handles
• Matching leather luggage tag
• Optional ejectable battery
• Limited lifetime warranty and 100-day trial
Away can personalize Aluminum Edition rollers with laser-engraved initials and pair them with stamped leather luggage tags.
Away's Aluminum Edition luggage comes in a variety of sizes and prices. There's the $475 carry-on, a larger carry-on that sells for $495, the $575 medium-sized case, and the large case, which costs $595. 
The new models are available beginning January 28, 2020, at select retailers and online.