This Axl Rose-Designed Skull Watch Is Ready to Rock Your Wrist
Welcome to the jungle… of timepieces.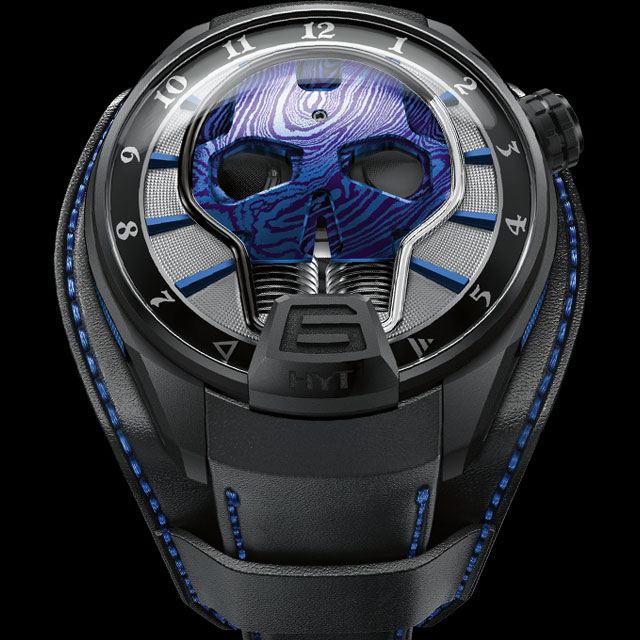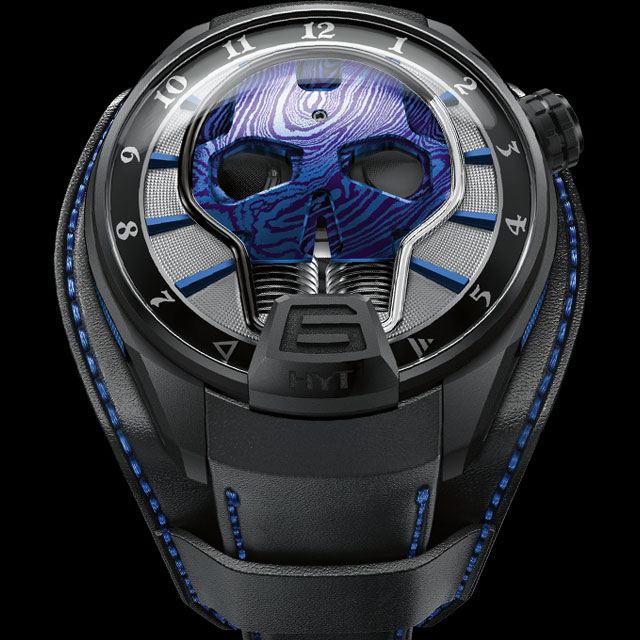 Guns N' Roses rocker Axl Rose lends his badass, eccentric appeal to a new customized watch from Swiss brand HYT.
For his customized timepiece, Axl opted for the brand's trademark skull model, but chose to make the cranium feature even more over-the-top in blue Damascus steel. The rest of the watch is surprisingly modern and sleek-looking for the hard-living rocker, in black titanium, a Clous de Paris-patterned steel dial and blue stitch detailing.
The watch's wildest feature doesn't come from Axl, but rather from HYT's signature hydro-mechanical technology. A capillary network carries black fluid along the borders of the skull emblem to tell the time, rendering the usual minute and second hands useless. It looks badass, but unfortunately can't give you to-the-minute times.
Even if the unique horology of HYT holds court, Axl undeniably left his mark. Both the Guns N' Roses logo and Axl's signature have been etched onto the sapphire caseback.
See the Skull Axl Rose on the man himself: