Now You Can Buy Doc Brown's Killer Orange Nike Kicks From 'Back to the Future'
Marty McFly wasn't the only one with fly kicks.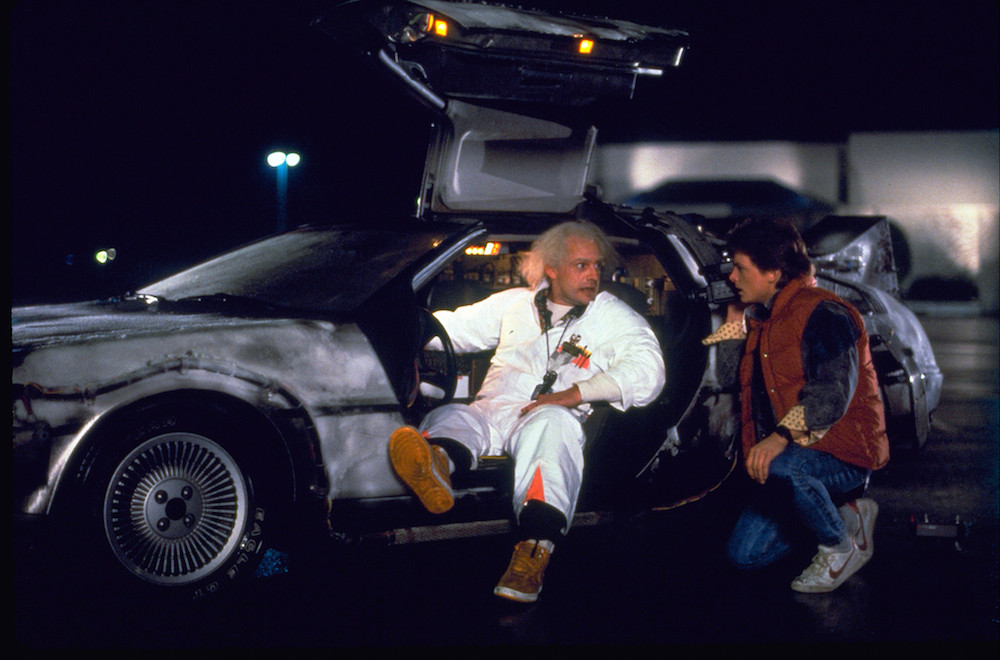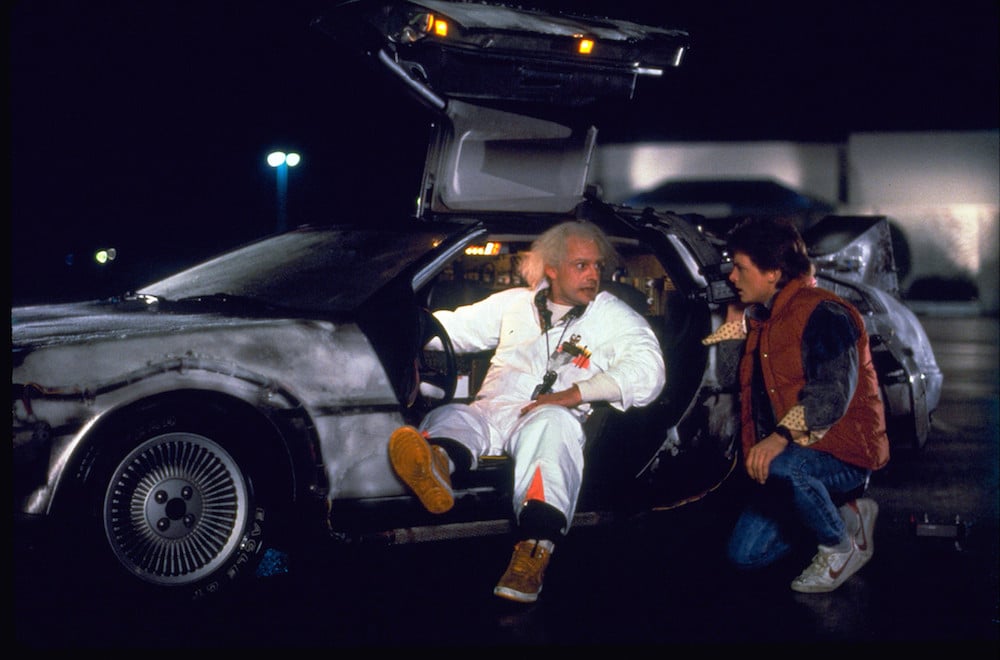 Everyone loves Marty McFly's self-lacing kicks from Back to the Future. You can even buy a pair for upwards of $10,000.
That is admittedly an insane price to pay for a piece of '80s nostalgia.
A better place to look is another sneaker drop: the re-release of the bright orange Nike Vandal Highs that Doc Brown wore back in 1985 with his trademark white radiation coat and batshit-crazy hairstyle.
They're every bit as cool as the recent Vandal model made in collaboration with John Elliot. Those go for $150 on Nike.com.
You have to give the Doc some props. Not only did he build a time machine from a vintage DeLorean, but he also had some enviable sneaker game.
The Vandal is much like the Air Force 1 but built in alternating canvas and leather. The adjustable white ankle strap and midsole also give it a sportier streetwear vibe.
The Nike Vandal High Supreme "Burnt Ceramic" hits Nike.com on October 26 for just $90. 
You know you want them.