Marty McFly's Self-Lacing Nikes From 'Back to the Future: Part II' Just Sold for $100,000
No, old Biff didn't buy them.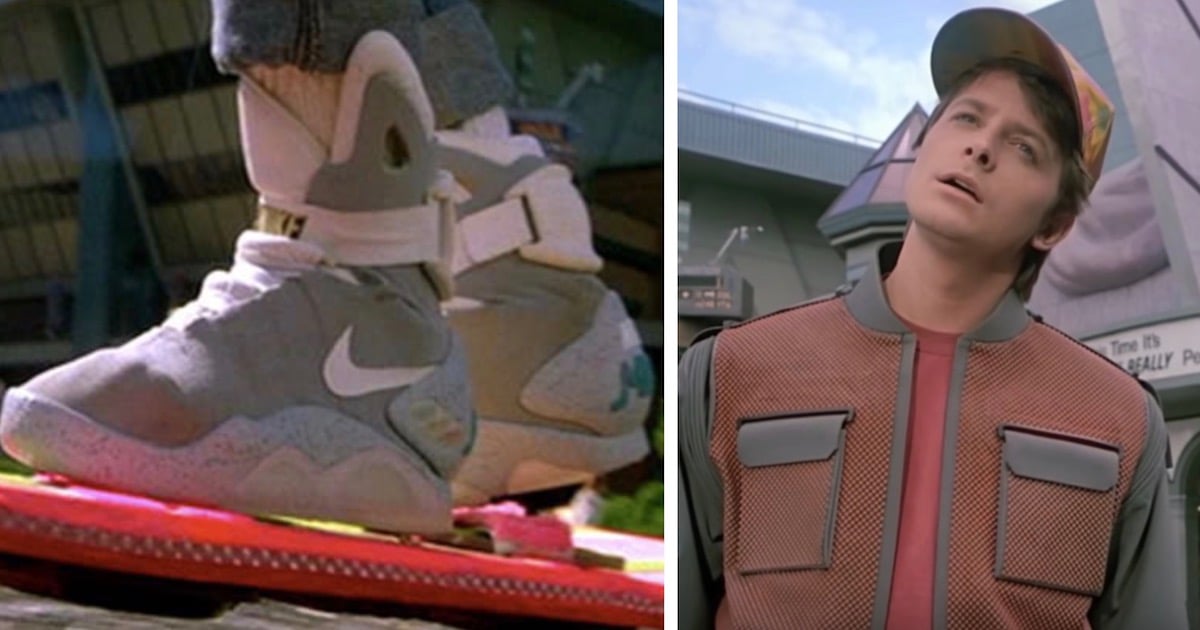 (Photos: Universal Pictures & YouTube)
The self-lacing Nike sneakers that Marty McFly wore in Back to the Future: Part II— scratch that, just the left shoe—sold on eBay for $92,100.
You remember them: when Marty lands in the year 2015, he discovers the "Nike Mag" sneaker whose laces automatically adapt to the size and shape of one's foot.
The sneaker that sold is not actually for wear, as it's noticeably worn with the outsole and midsole cracking. Not to mention it doesn't actually self-lace like in the movie. 
Still, it was a chance to own a piece of movie history. 220 bids were made in total from some deep-pocketed Back to the Future fans. 
If they wanted one that worked, they would have placed a bid on one of the auto-lacing Mag sneakers that Nike dropped in 2016. Only 89 pairs were made, and proceeds from the auction benefited the Michael J. Fox Foundation.
There was an earlier auction of 1,500 new Mag sneakers in 2011, but those didn't have the lacing function.
Sadly in 2018, self-lacing sneakers are still a rarity.