5 Blue Backpacks, Since Yours Needs Replacing
Here's why this is the only color you should be buying.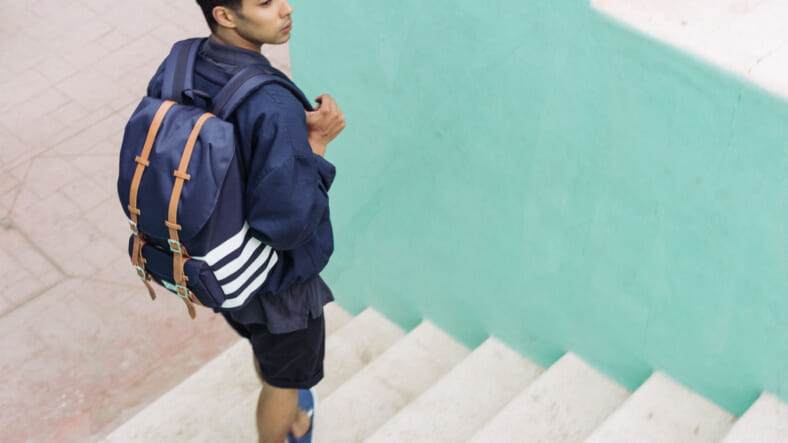 We carry around a lot of shit. It's not you, it's just the world we live in. When you have a laptop, an iPad, your chargers, headphones, possibly a book or magazine and whatever else, you pretty much have no choice but to bring something along to haul it all in — unless you're wearing JNCO jeans. Thankfully, there are options on the market that don't make you look like you rummaged through an adolescent's yard sale.
The thing about the color blue is that when used correctly, it can be both timeless and versatile. Think about it: the right pair of dark denim jeans can go as easily with a button up as with a t-shirt. Your navy blazer will stick with you as long as it's not falling a part and you can still fit in it. 
The same holds true for backpacks. If you're in the market for a new carrying device, opt for a blue one. This season, designers have offered them up for just about everyone from the explorer to the graphically inclined. Check out five of our favorites in the slideshow below. You can cop the bag in the image above here.