This Old Volvo Truck Graffitied by Banksy Could Fetch Millions At Auction
The secretive street artist transformed a 17-ton truck into one of his biggest pieces ever.
(Photo: Bonhams)
While attending a New Year's Eve party in Spain in 1999, famed street artist Banksy began painting a 17-ton 1988 Volvo FL6 truck that he completed in early 2000, which remains one of his largest pieces to date.
Bonhams is now set to sell the truck at the Goodwood Revival Collector's Motor Cars and Automobilia auction later this month.
The piece is titled Turbo Zone Truck (Laugh Now But One Day We'll Be in Charge, and "is a mobile testament to Banksy's longstanding, breakthrough vandalism of art's old-hat approach to painting on canvas and paintings in galleries," according to Bonham's description.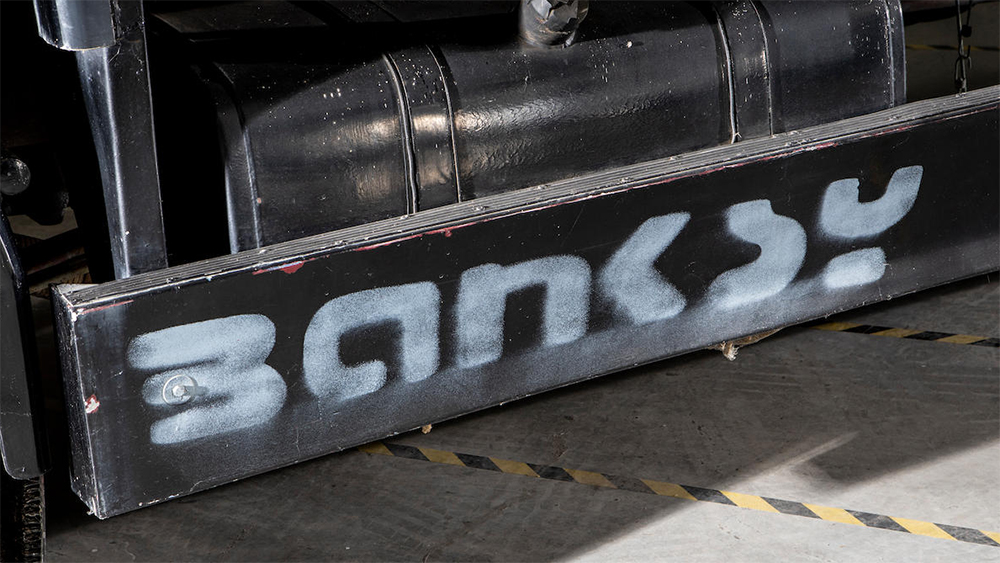 The truck features winged monkeys, swat officers, gas masks, a group of soldiers running away from a cannon, "Laugh Now But One Day We'll Be in Charge" sprayed on the side, and Banksy's stenciled signature in two places.
It was originally owned by Banksy's friend Mojo and was actually used for years and toured through Europe and South America with the Turbozone International Circus, which is a traveling company that's apparently known for its pyrotechnics.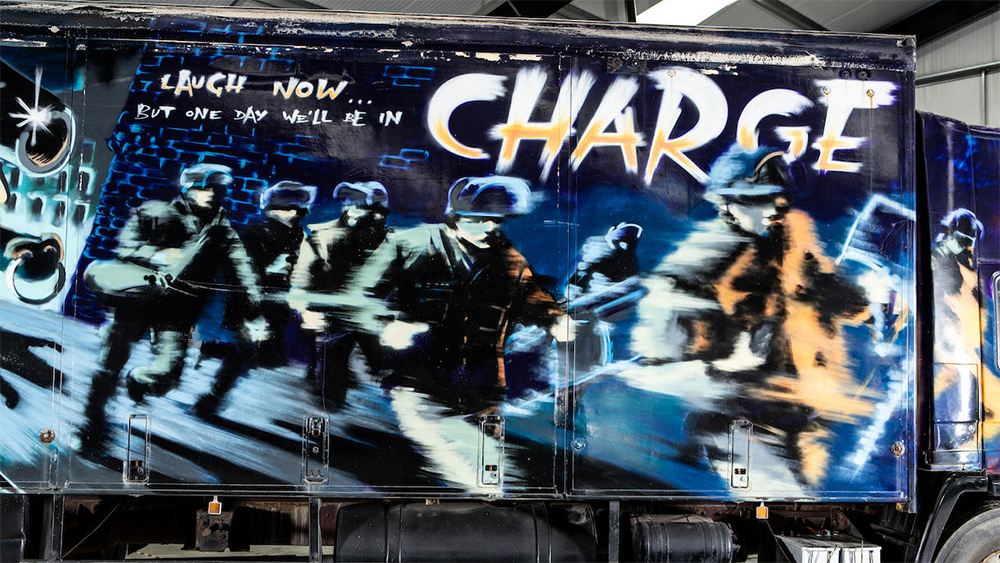 Turbo Zone Truck will go up for auction on September 14, and is expected to get bids of over $1.3 million, with some estimates topping $2 million. 
This isn't the first vehicle painted by Banksy. The shadowy British artist also painted one known as SWAT Van, which sold for $263,874 at a 2016 Bonhams auction.