A Master Barber Reveals The Best Tricks To Maintain Your Beard
Here's how to keep your beard game on point.
Getty Images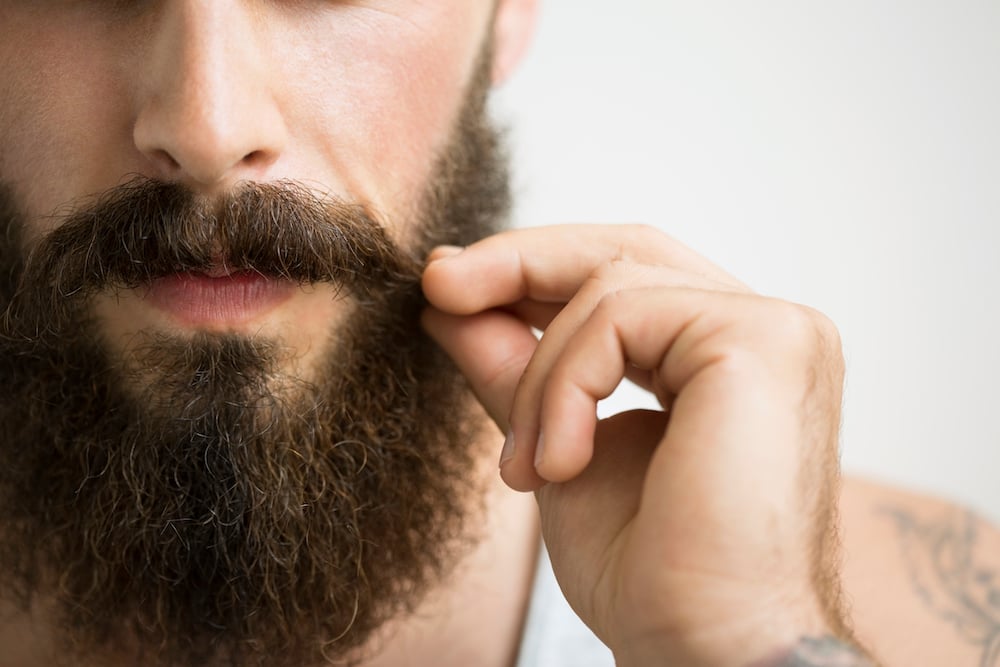 Growing a beard is one thing, but properly maintaining it is just as important.
Whether you're rocking Ryan Gosling-like stubble or a ZZ Top-style chin monster, you're obligated to maintain it as best you can. 
Thankfully, Maxim spoke with master barber Russell Manley of Ludlow Blunt in New York City's beard mecca, Williamsburg, who revealed how to manage all manner of facial scruff.
How often should a guy trim his beard?
There's no set regularity to trimming beards. It depends on the style and texture of the beard hair. Some guys prefer a very groomed, well-kept style, which inevitably requires more frequent trimming (say every two weeks) together with perhaps daily neck and upper cheek shaving.
Others prefer the more "natural, Lumbersexual" variety of beards, which can be left for several weeks at a time without trimming, with perhaps bi-weekly stash trims to stop food and hair clashes.
What is the most flattering beard length on a guy?
This can vary based of face shape. Generally speaking a rounder face is best suited to shorter sides with a longer fuller chin length to elongate the face shape.
A guy with a longer more rectangular face conversely may prefer the chin area shorter, with fuller sides.
What's the most important thing to do when it comes to maintaining a beard?
Combing the beard and mustache to rid it of tangles and aid removal of dry skin. When you wet shave, you exfoliate the face of naturally occurring dry dead skin. When this no longer happens (when sporting a beard) this dryness can build up beneath the beard layer. I recommend a medium to stuff bristle boar brush to smooth the beard hair after a shower, exfoliate said dry skin and give the beard an even direction.
Some guys favor beard oils which help soften the sometime course nature of facial hair, others have no need due to a naturally softer beard. 
What are the biggest beard mistakes guys make?
I am not a fan of the straight clean neck line. Many guys offer take this line far too high giving the "fake jar line" look that looks neither natural or flattering. A tapered natural neck line is best.
Other common mistakes are simply not shampooing the beard. Beard hair is somewhat like head hair, it still requires cleaning. Twice a week should suffice.
Are there any rules concerning how long your beard should be as compared to your hair?
No. As long as the transition from bear/sideburn/head hair is not sudden and it tapers naturally.
What are the essential grooming products every man should own and why?
Invest in a set of good quality or even professional clippers. These will last you longer and be worth the initial outlay. Wahl is a good brand, and these generally come with attachment guards.
A quality bristle brush is also a must. Le Labo beard oil and Kent real bristle brush #OG1.
For a good haircut and beard trim check out Ludlow Blunt next time you're in New York City. 
https://www.instagram.com/p/BZl75zTFhuR