This Stunning Beach House Concept is The Ultimate Summer Hideaway
Life's a beach with this incredible dream home.
(Photo: Vlad Andrei Popa/Ioan Ralea-Toma)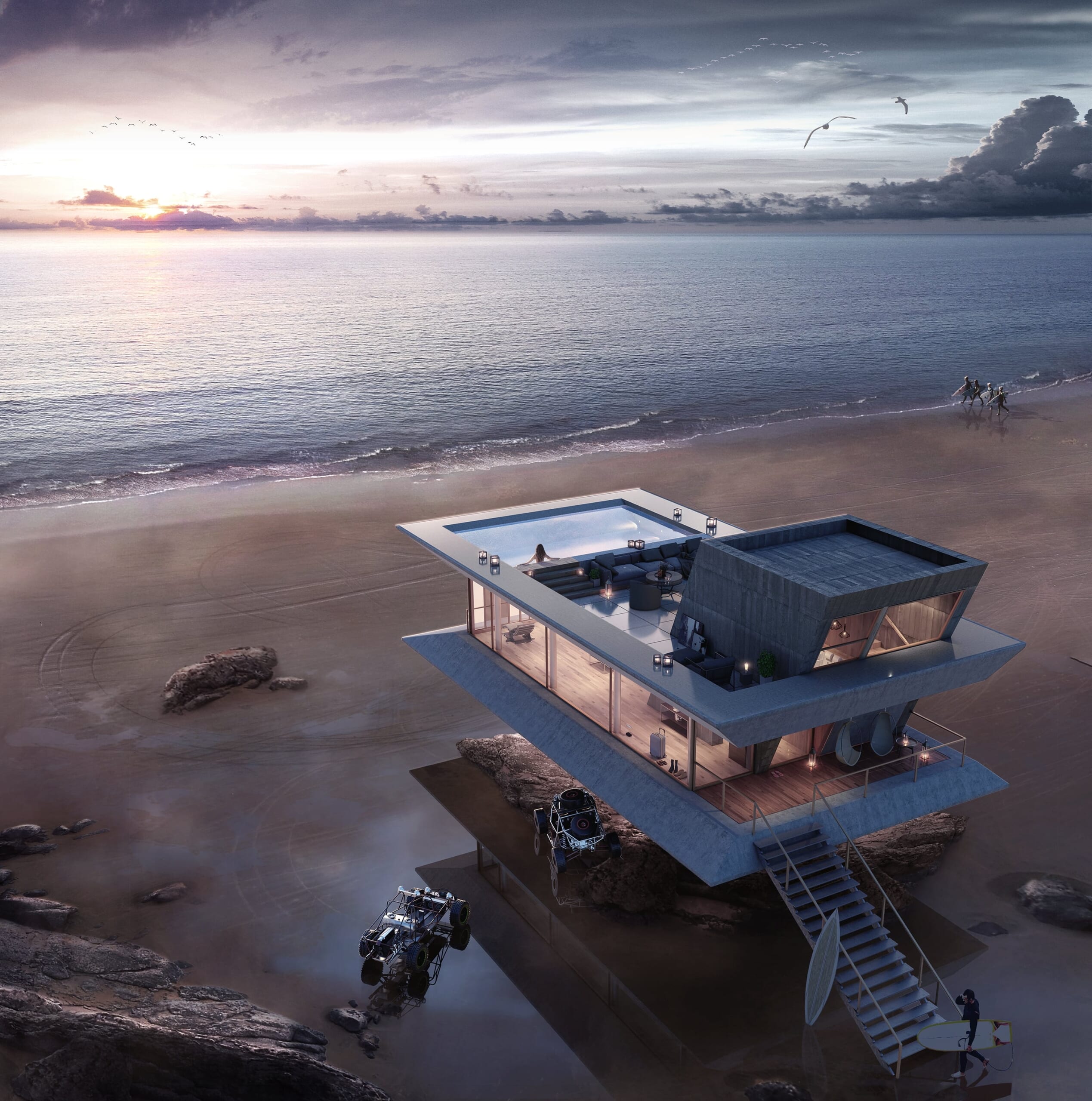 The Beach House by Atelier Monolit from architects Ioan Ralea-Toma and Vlad Andrei Popa is the ultimate summer house by the sea, designed to let you soak up every inch of the beach and surrounding water.
The minimalist and contemporary conceptual structure has panoramic views of the beach with stunning floor-to-ceiling windows, and is built on a concrete pillar that rises from the rocks underneath the house, supporting the living areas.
Envisioned as a house for an outdoorsy young couple, the ground floor has the living room, dining room, kitchen, storage space, and a bathroom.
One floor up is the bedroom of the house, with an ensuite bathroom. The bedroom opens up to the roof terrace, where there's a small pool and jacuzzi to unwind in while taking in the spectacular views.
You can learn more about the Beach House right here.