Bell & Ross Launches Fighter Pilot-Worthy Watch
The fighter jet-inspired timepiece features three superimposed layers and a green tint that mimic a cockpit's Heads-Up Display.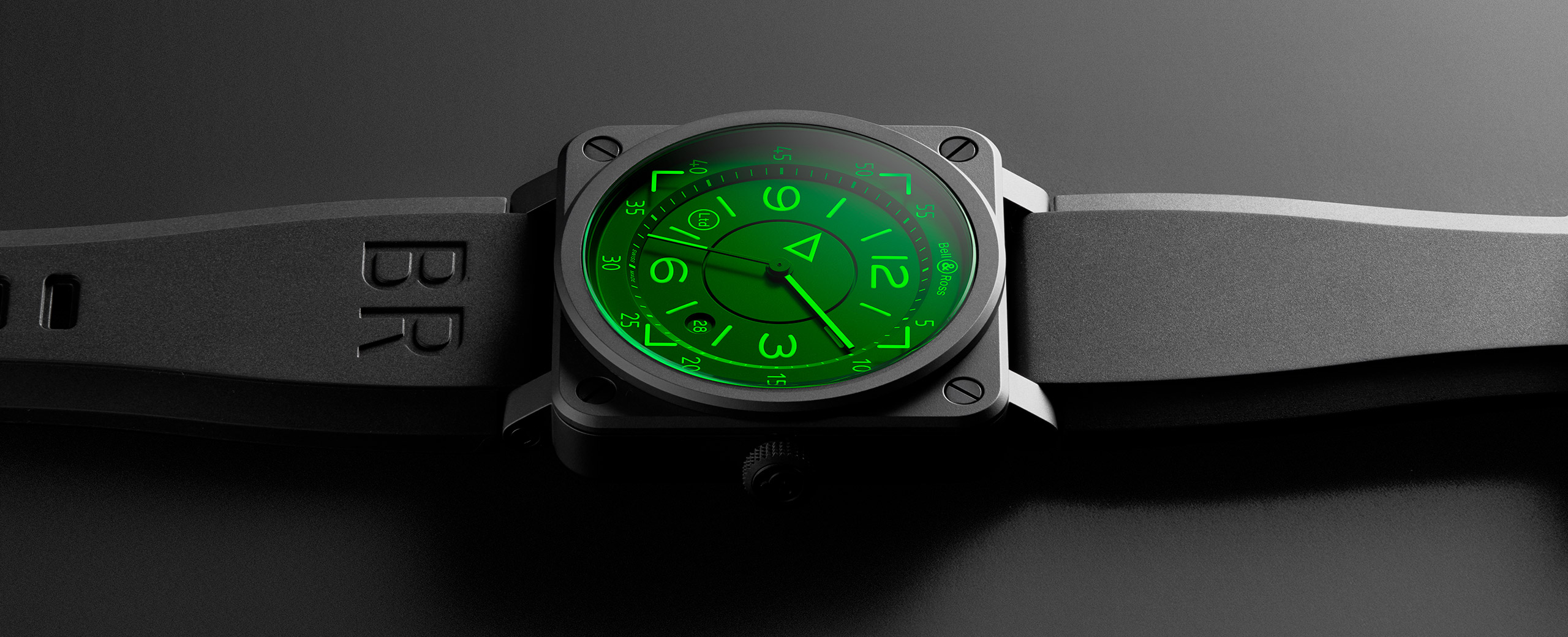 Bell & Ross continues to take design cues from aviation instruments with the luxury Parisian watchmaker's new BR 03-92 HUD. As the name suggests, this timepiece draws inspiration from a fighter jet's Head-Up Display (HUD), which is a transparent piece of glass that displays relevant flight information without impeding on the pilot's view. 
HUDs are increasingly common in cars and civilian aircraft today, but the military was the first to develop and use the early Augmented Reality technology in the 1950s. The BR 03-92 HUD'S green dial mirrors the "«computertype»" display of an aircraft's HUD, while the 42mm black ceramic case's anti-reflective background provides contrast. Another flight-inspired detail is the the case's "circle in a square" motif, which is designed to mimic the silhouette of an aircraft cockpit clock. 
Also like a HUD, the utilitarian timepiece features three superimposed layers. On the upper level, the green-tinted sapphire crystal gives the illusion of a digital display. On the middle level, the black and green hands reveal the minutes and seconds. 
And on the lowest level, hours are indicated not by a hand, but a green triangle marker that rotates on a central platform. A strap made of resilient synthetic fabric and a PVD-coated steel strap complete the look. 
Limited to just 999 examples, the BR 03-92 HUD is available to pre-order for $3,990 online now before the first deliveries are made in June.