Watch Sneaker-Savvy Supermodel Bella Hadid Reveal Her Favorite Kicks For Guys
"Sneakers on a man is definitely the first thing I look at."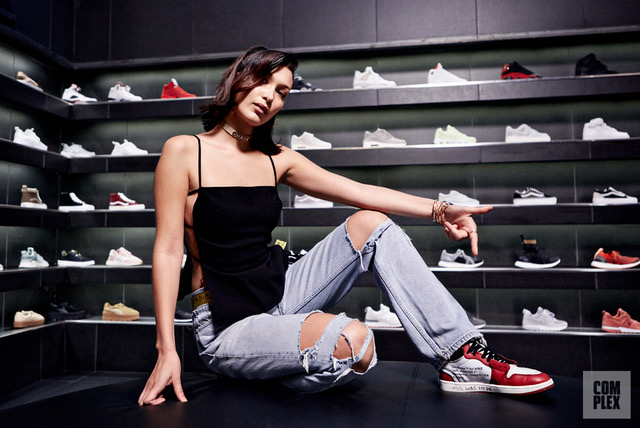 Want to impress supermodel Bella Hadid? It's as easy as picking up a fresh pair of kicks.
On a recent episode of the Complex web-series "Sneaker Shopping," the sneaker-crazed hottie shared why Nike is her go-to brand (being a highly-paid Nike model may have something to do with it, but still!) and even name checked a few of her favorite pairs. Watch the whole video above.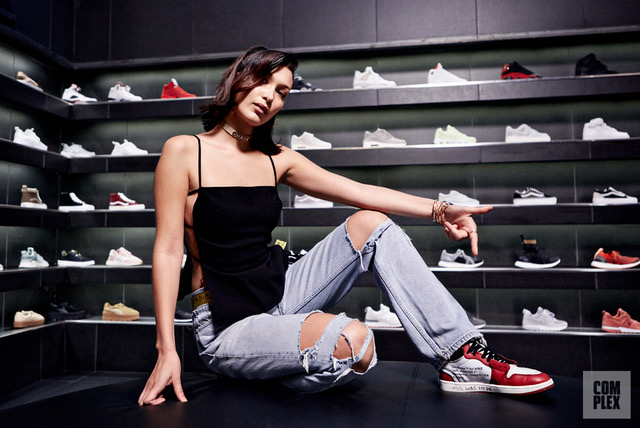 "Sneakers on a man is definitely the first thing I look at. If you have a sick pair of sneakers, it's going to make or break a look."
Her one caveat: "They better be fresh."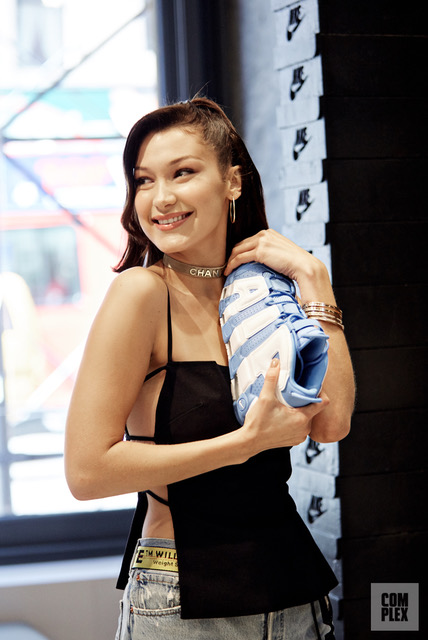 Thankfully, Nike is constantly cranking out cool new kicks. Bella was kind enough to detail which most grab her attention so we can all shop accordingly.
For instance, her absolute favorite is the Air Force 1. 
https://www.instagram.com/p/BU3dtCBBLVWhttps://www.instagram.com/p/BVIdyKEB-7S
"I went to private school for like a year, so I had my little uniform with my Air Force 1's," she said. "Sneakers were a statement piece because that was how I could express myself."
But her affinity for classic kicks don't end there. Bella's suggestions, below.
Nike Air Max 95: $160
"If he comes through with these…, homeboy is gonna get it."
Nike Air More Uptempo: $160
"I love basketball sneakers, and I think they're some of the dopest shoes that Nike has."
Nike Air Force 1 High '07: $100
"Air Force 1s growing up were some of my favorite things on the planet, and I had every single color customized."
Converse Chuck Taylor All Star High Top: $55
"Growing up it was always Vans and Doc Martens and low-tops and then Air Force 1s, and that was kind of all I wore. And Converse."