10 Best Rolling Suitcases To Buy Right Now
Stylish cases for when you're truly on a roll.
(Photo: Ghurka/FPM/Rimowa)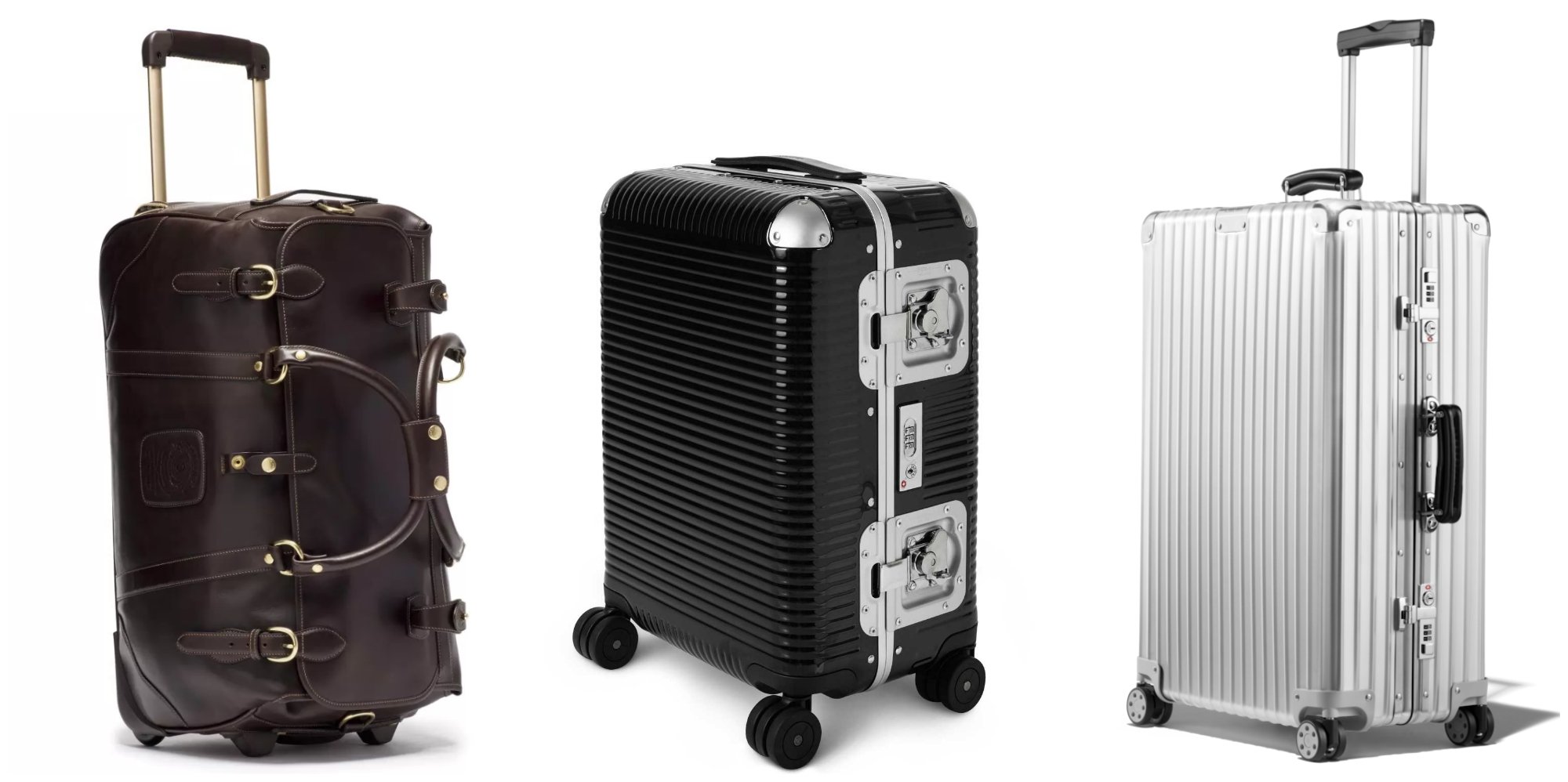 Whether you're traveling for business or for pleasure, your suitcase needs to hold up to everything it'll face over your journeys. That's why it pays to invest in quality, functional luggage that'll help you organize your stuff, maximize space, and, in the case of rolling suitcases, just happens to be on wheels to easily zip around airports. From handy carry-ons to larger checked bags, here are 10 of the best rolling suitcases on the market right now.
Rimowa Classic Check-In
Rimowa's Classic Check-In is constructed of an eye-catching anodized aluminum alloy, riveted high-gloss aluminum corners, and has hand-made leather handles. Definitely a luxurious upgrade of your typical airport roller. 
Away The Medium
For a heavy-duty checked bag that's lightweight at 9.6 pounds and just as easy on the wallet, check out The Medium from Away, which has an unbreakable polycarbonate shell, interior compression system, TSA-approved combination lock, 360 wheels, and a removable laundry bag.
FPM Bank Light Spinner 53
Italian brand FPM's striking, lightweight (9.9-pound) version of their Bank collection has a Makrolon polycarbonate construction with aluminum accents, four wheels, plus extra security with two maxi butterfly locks.
Arlo Skye Bigger Polycarbonate Carry-On
Large enough to fit all of your belongings while still fitting into airline overheads, this 9.2-pound suitcase has a polycarbonate shell with an aluminum frame, an anti-microbial interior lining, and a removable battery for charging phones and Macbooks.
Filson Rugged Twill Rolling 4-Wheel Carry-On
Made of abrasion-resistant rugged twill, vegetable-tanned bridle leather, this handsome four-wheel roller from the Seattle heritage brand holds everything you want it to, and still fits into the overhead compartment.
Ghurka Kilburn RS No.252 Leather Rolling Suitcase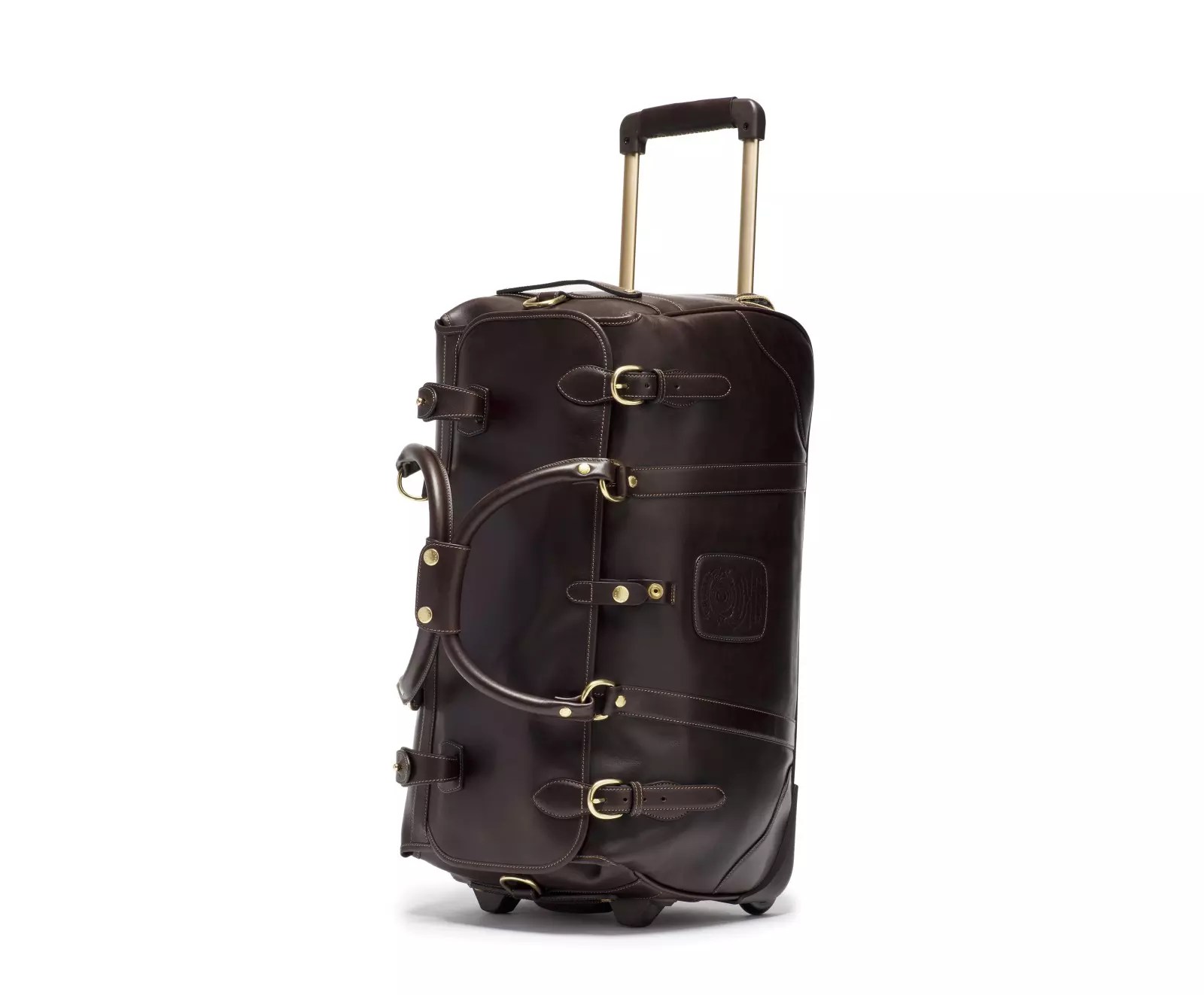 As beautiful as it is practical, this luxe leather rolling suitcase has top handles and an adjustable shoulder strap for times you don't want to wheel it around, though it is a bit of an investment.
Samsonite Fortifi 28″ Spinner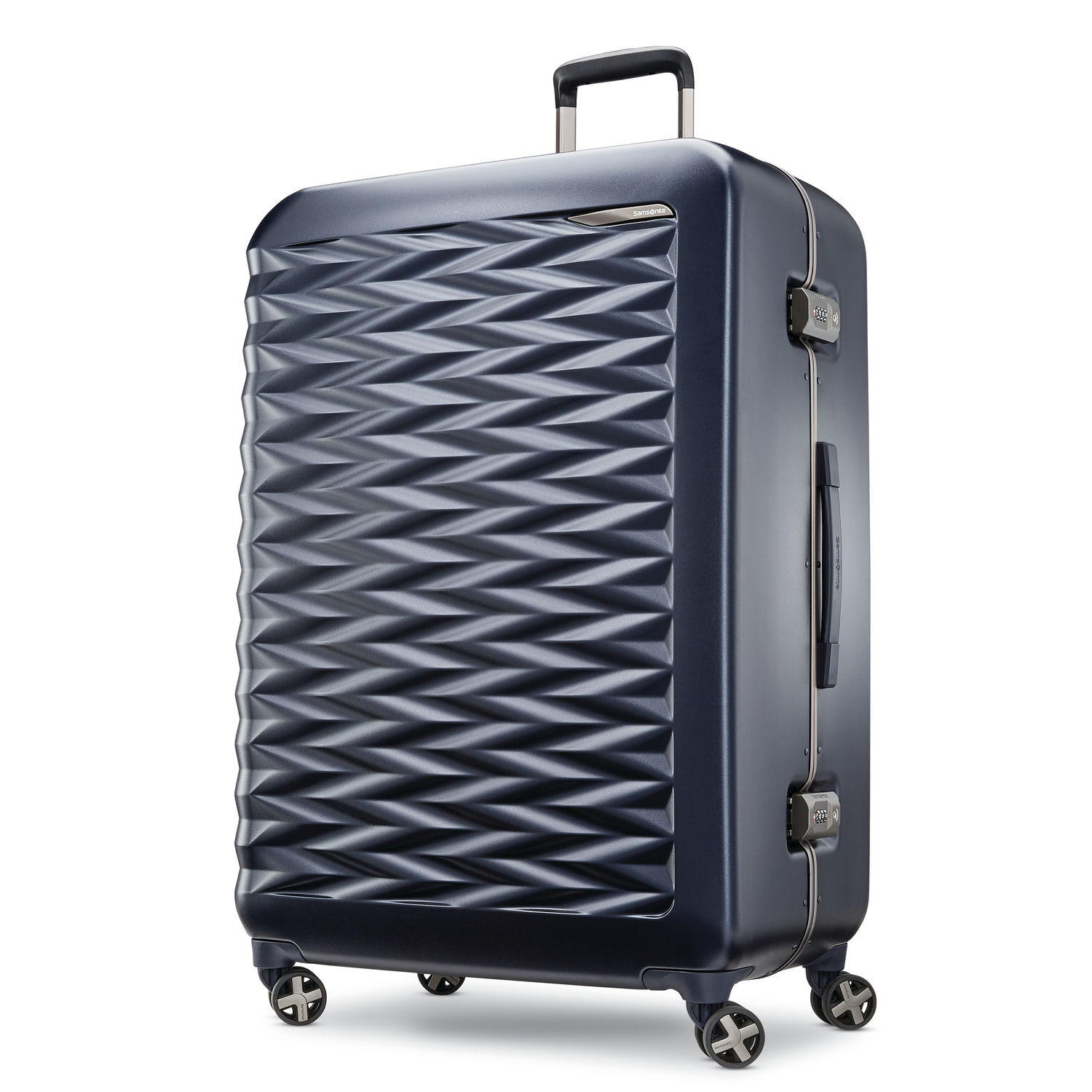 Another lightweight polycarbonate spinner, two locks offer double the security, and as a much-needed solution to any drippy tubes of toothpaste or shampoo, a WetPak pocket on the inside keeps liquids away from your clothes.
G-RO Carry-On Classic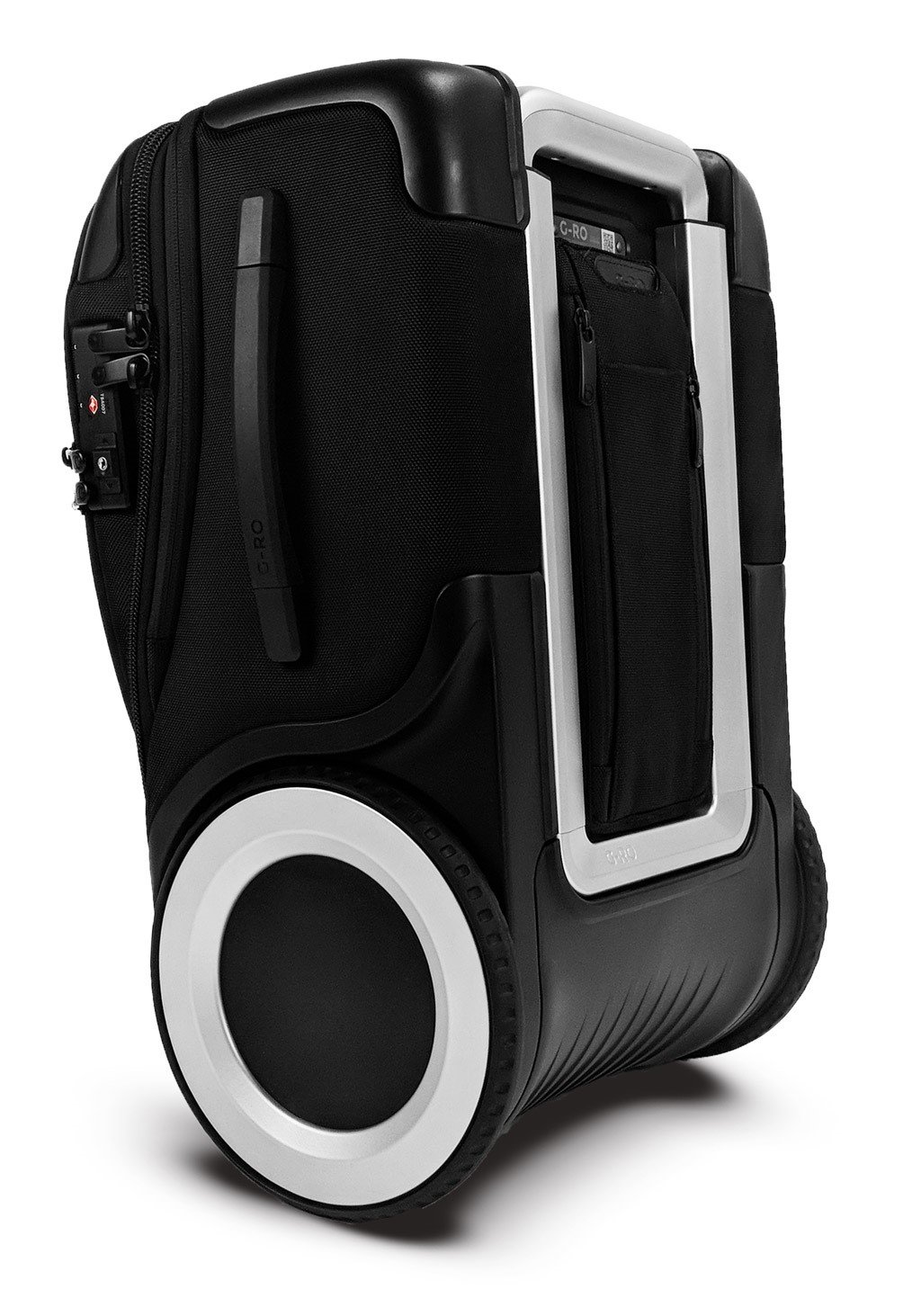 For the high-tech traveler, G-RO's carry-on has GravityRoll wheels that easily glide over any terrain, and is made with ballistic nylon, advanced polymers, and aviation-grade aluminum. Plus, a removable 10,000 mAh power bank is there to give you juice whenever you need it.
Tumi Sutter International Dual Access 4 Wheeled Carry-On
In this handy carry-on, dual entry to the main compartment allows quick and easy access to anything you need from your luggage, and dual-coil zippers offer extra security. At 11.3 pounds, it's the ultimate suitcase for weekend or short business trips.
Herschel Trade Luggage
As a more affordable option, Herschel's four-wheel Trade Medium hard shell suitcase has the storage capacity to hold enough of your clothes for longer journeys.