Five Brawny Briefcases That Prove You're All Business
Because you need something to carry your stuff.
Briefcases used to be hard-sided, squared off affairs that Patrick Bateman-esque '80s execs would use to store junk bonds, cocaine and the occasional sidearm. (Actually, more like just a bunch of boring paperwork and one of those ridiculous little calculators.)
Nowadays, as creativity is increasingly prized and workplaces and dress codes have loosened up, so should your briefcase. 
Here are five great ones for doing business in style:
1. Filson 24-Hour Tin Briefcase
A newer take on the iconic Seattle brand's beloved briefcase made in their tough-as-nails, water-repellant Tin Cloth. Also suitable for fly-fishing. $395.
The Connecticut-based brand's Examiner style has been one of their most popular for 30 years, and the vintage chestnut leather is richer than you'll ever be until that corner office comes along. $1595.
3. Moore & Giles Haythe Commuter Baldwin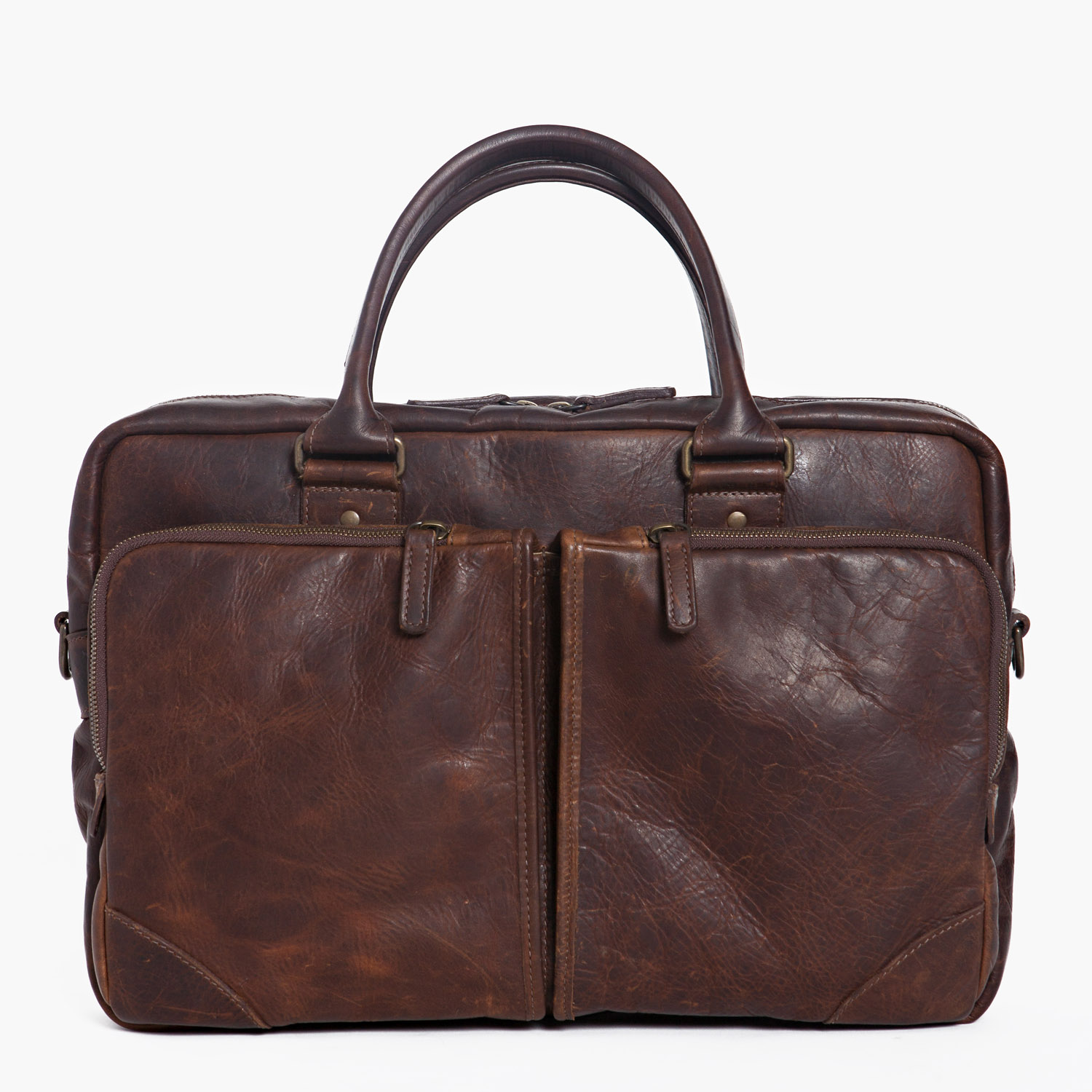 This beautiful leather number has more pockets than you'll know what to do with, but it might just help you get better organized. Commuting is not actually necessary. $875.
4. Ralph Lauren Quilted Calfskin Briefcase
The styling on this luxe bag was inspired by the leather seats in one of Ralph's incredibly beautiful vintage sports cars. The next best thing to actually driving it. $1250.
5. Barbour Wax Leather Briefcase
The legendary British brand is best known for their waxed cotton jackets, much favored by gents who shoot grouse on country estates. The cloth works just as well for protecting your assets. $300.