Inside Tennessee's Luxurious New Blackberry Mountain Resort
Experience the great outdoors in five-star style.
Blackberry Mountain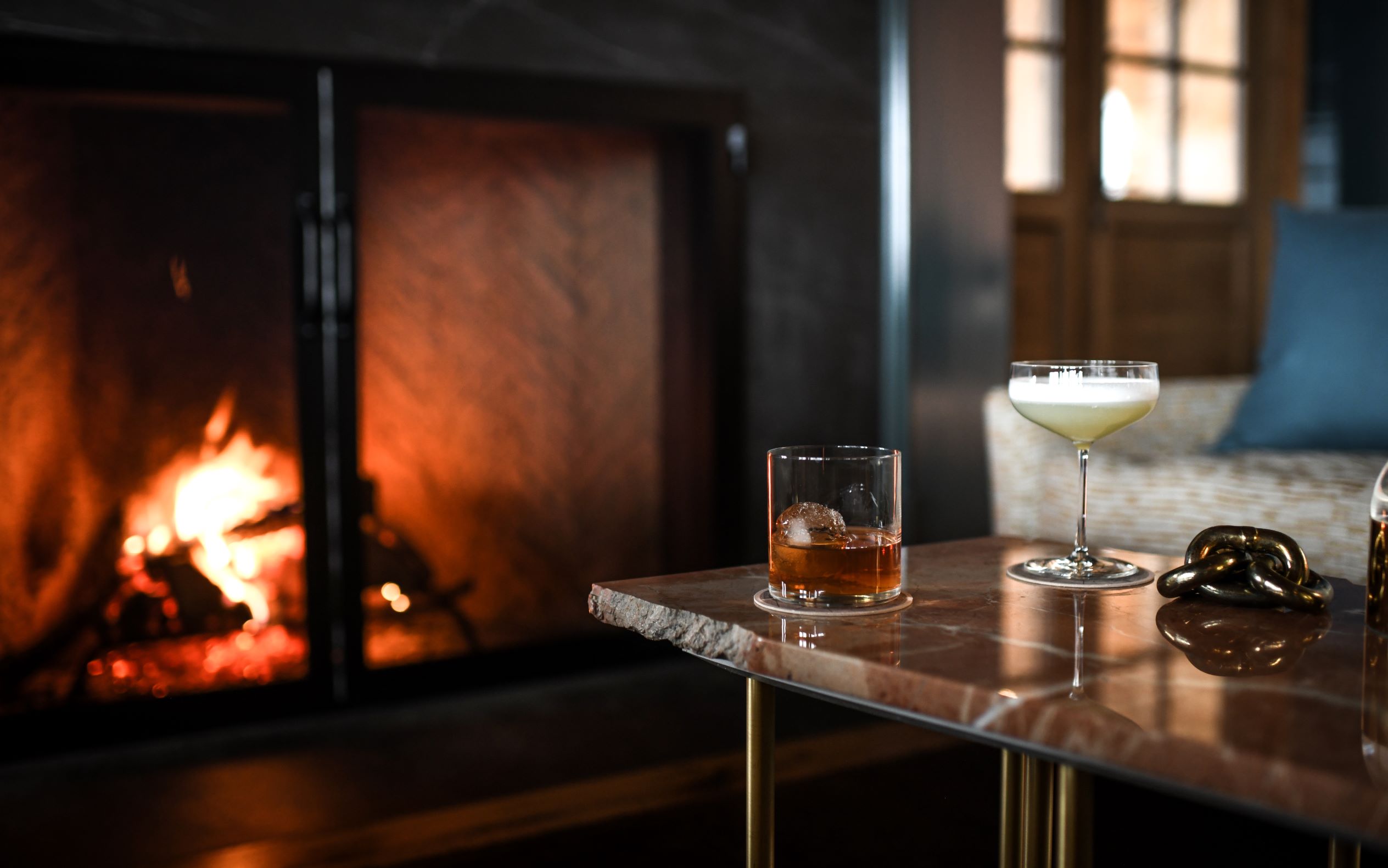 Not everyone has the same idea of roughing it. For some, it's all about finding bliss in the discomfort of being in the great outdoors, where others would prefer a cozy bed and a good meal surrounded by nature. Few places can strike a perfect balance between the two. The luxurious new Blackberry Mountain resort in Tennessee is the exception.
Located about 20 minutes from the Knoxville airport in the town of Walland, the secluded Relais & Chateaux property is an adventure lover's paradise. 
You first get that we're-not-in-Kansas-anymore feeling as you drive three miles uphill through the woods to reach the subtly-marked gate of the intimate resort. In fact, before arrival, you're given a map just in case the GPS doesn't work. It didn't for me.
While the drive starts to give you a sense of just how much nature you'll be surrounded by, it's just a slice of the some 5,200 acres in the Great Smoky Mountains the Beall family—the hotel proprietors—own. And of that, they've dedicated 2,800 to conservation. So, wilderness immersion is inevitable and strongly encouraged.
When you check in at the main lodge, you're handed a road and trail map, a 32-page Field Guide (with tips like how to find true north), and a daily menu of activities in addition to your private cottage key as an L.L Bean-attired butler awaits with your luggage in a golf cart. 
It's in this moment, the unique combo of rugged luxury starts to become clear. Of course, there's always the option to take a complimentary Lexus around the property if you'd prefer.
Armed with my outdoorsy literature, all that was left was to determine what to do. You have the option of hiking, mountain biking, road biking, rock climbing, and participating in wellness happenings like yoga and sound bathing. 
All can be led by guides who are experts in their fields, or there's the option to venture off on your own. I recommend both.
An experienced cyclist will take you mountain biking, for example, showing you over eight miles of private trails that zip up and down and across the mountain's spine. A few hours on the single-track paths and you're sure to come back covered in mud, potentially a scrape or two, and a guaranteed childish grin.
The hikes, on the other hand, I did without a guide. Each day I ventured on to a new trail without a soul in sight. 
But there were plenty of features along the way that gave a nod to the five-star experience the Blackberry team has become known for. Purified water-filling stations were readily available, and there was hidden art (I'm sworn to secrecy as to exact locations) scattered throughout.
Even the more zen, indoor options had that rugged-meets-refined vibe. The yoga can take place on a platform that juts out over the mountains, the rock-climbing wall has a fully retractable wall to climb in any weather, and the workout classes will make you work up a sweat using high-end gym equipment as you take in unobstructed nature views.
The dining options also can't escape the outdoorsman ambiance. Much like sister property Blackberry Farm, the meals are flavor-forward yet here the chefs focus on simple, healthy ingredients to fuel you for days of adventure. 
Breakfast and dinner are included in the nightly rate, but lunch is not as you're meant to be climbing a mountain, hiking a trail or riding a bike. The other possibility? Head to the Firetower restaurant— a restored lookout tower from the 1940s—at the top of the mountain, which can be reached by golf cart, car, or the recommended two-mile hike.
For the other meals, you'll dine at the Three Sisters restaurant, which has elements of that camp lifestyle like a fireplace and panoramic vistas. But, instead of roasting hot dogs over a fire with a side of canned beans, you'll be treated to a five-course spread and craft cocktails.
Of course, after a day of exploring, you'll need a place to recharge. At Blackberry Mountain, that comes in the form of individual cabins and cottages as well as large homes all constructed to fit the land. 
My stone cottage, Chickasaw Plum, was actually built into the hillside using stones harvested from the property, giving me the perfect closeness to nature as I rested for the night preparing for the next day's audacious lineup.
The only sounds were those of leaves and animals rustling, and the views were that reserved for the birds. And that could all be experienced comfortably from my outdoor hot tub, indoor soaking tub, or plush king-sized bed.
After all, who said you had to rough it to be rugged?