These Luxury Sneakers Are Inspired by a Classic Line From 'Billions'
They're inscribed with Bobby Axelrod's most iconic expression.
(Photo: Showtime)
Bobby Axelrod, the glacier-cool hedge fund king protagonist of the hit Showtime dramedy Billions, has inspired a new sneaker from GREATS.
The limited-edition kicks are an update of the brand's Royale silhouette that are inscribed with an immortal Axelrod-ism: "What's the point of having fuck you money if you never say 'fuck you'?"
It's a classic bit of billionaire wisdom that ranks among Axelrod's most awesome expressions, and surely is the most prominent pop culture usage of the term "fuck you money" in recent memory. That's saying a lot for a venerable phrase that was first used in the 1971 book The Show Business Nobody Knows, where comedian Red Buttons is quoted saying it. 

"Fuck you money" later became a favorite locution of swaggering Wall Street and Silicon Valley types, and was memorably employed by John Goodman in the 2014 movie The Gambler, before Axelrod dropped it in the very first episode of Billions.
But whether you're a diehard Billions fan or a total neophyte, the inscription is definitely a cool detail. I mean, this is right up there with having a pair of custom Air Jordans with "Fuck You, Pay Me" stitched underneath the tongue.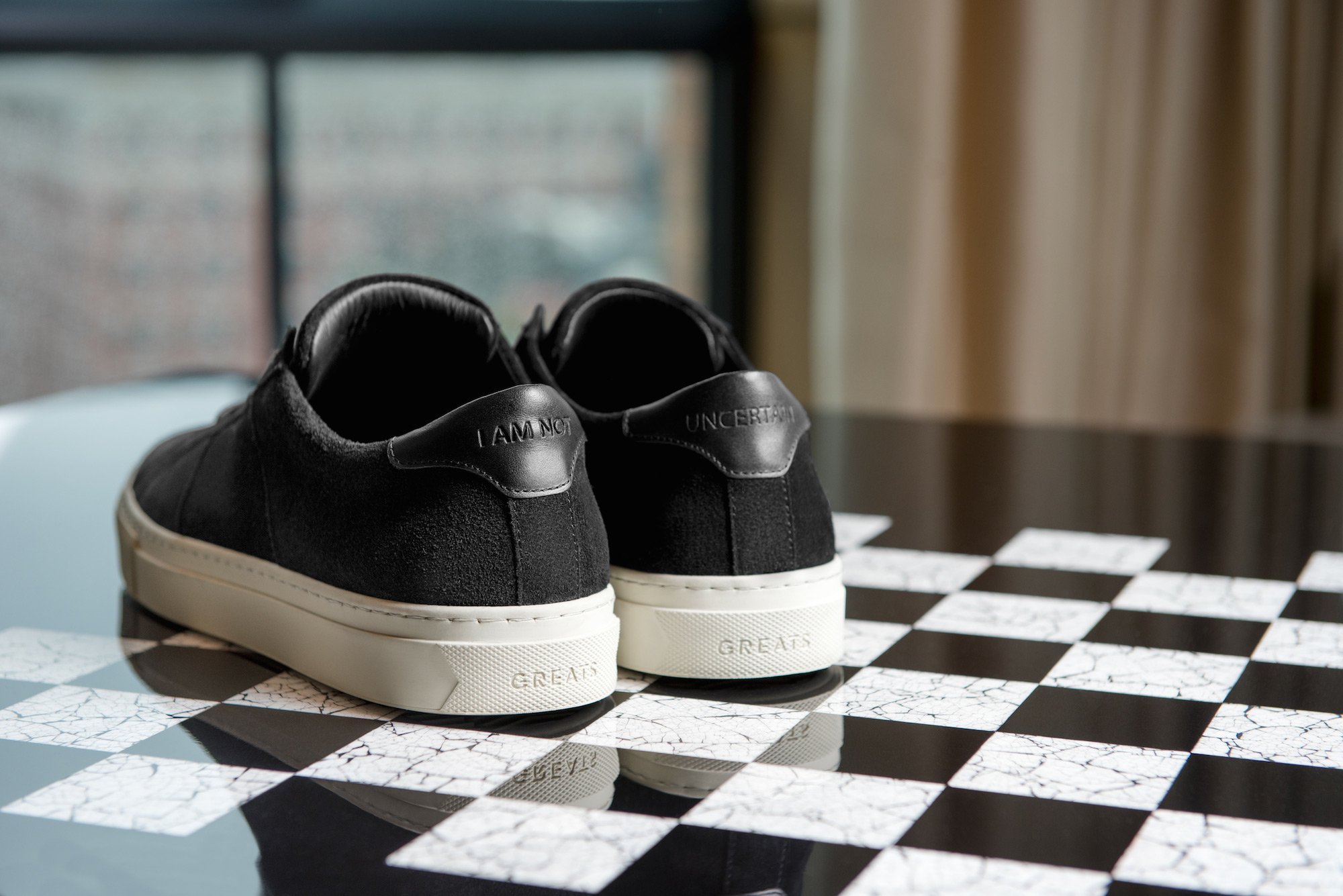 Dubbed "Billions by GREATS", the new collaboration is limited to just 100 pairs. The $199 kicks are handcrafted from Italian suede and finished with gold aglets, so you can basically rock them anywhere from the boardroom to the bar. 
Brooklyn-based GREATS, whose founder and CEO Ryan Babenzien is a huge fan of Billions, issued a statement explaining why they were inspired to honor the ethically-ambiguous mogul known for his casually cool, jeans-and-t-shirts version of billionaire style.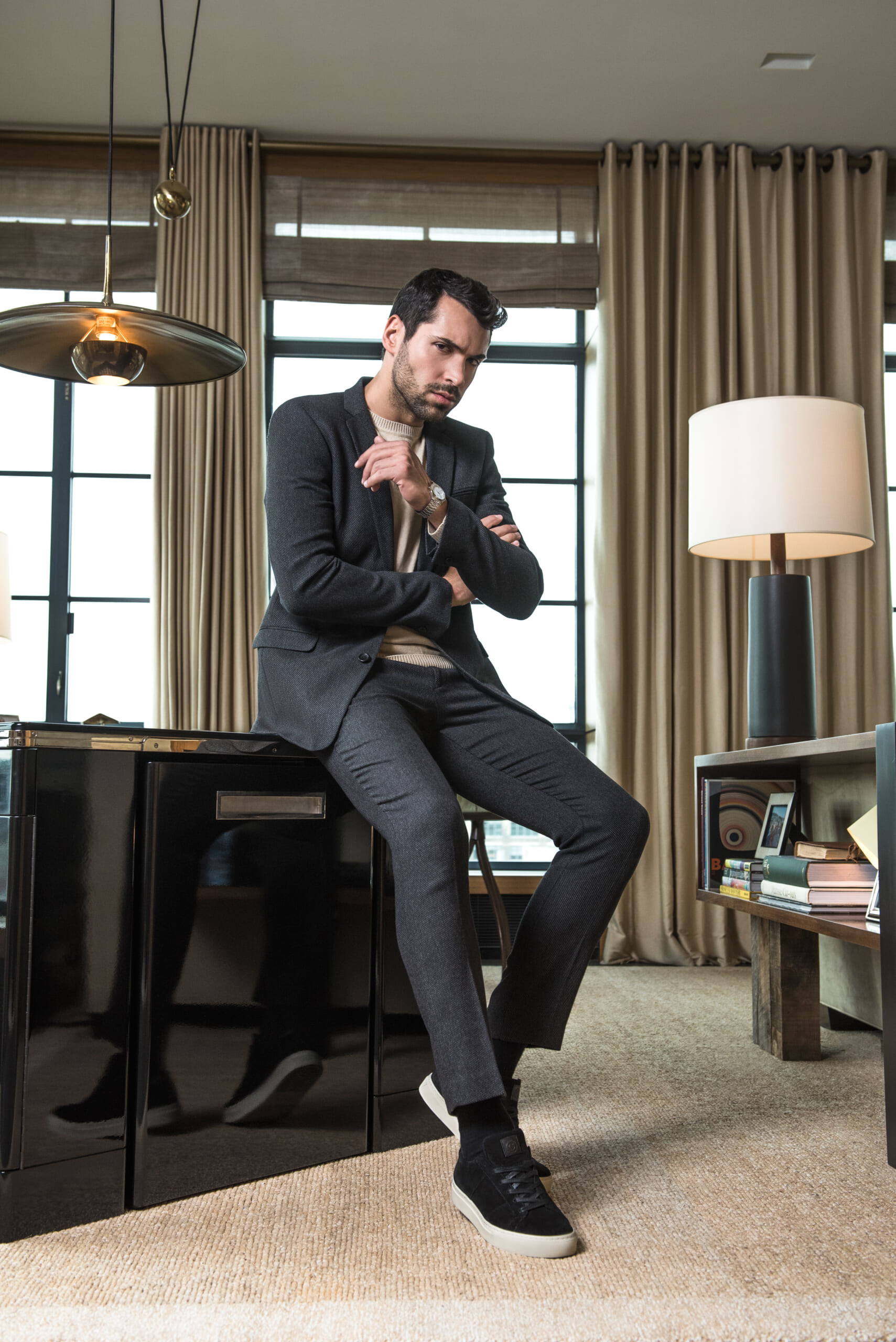 Bobby Axelrod is a man from humble beginnings. A desire to escape his means and prove his ambition drove years of hustling and grinding. Add no small amount of cunning, and eventually Axe made himself into one of the most powerful men on Wall Street: a bona fide billionaire.
We admire Axe for his ambition as much as we do for his style. Favoring a well-worn pair of jeans and Metallica t-shirt over the obvious power-suit, Axe carries himself with the confidence and understated elegance that we appreciate here at GREATS.
With Axe as our inspiration, we partnered with Showtime to create our richest Royale yet. 
Billions by GREATS are available beginning May 3, but don't be surprised if those 100 pairs sell out soon.