Breitling Salutes Its Jet Team With High-Flying Chronographs
The Swiss watchmaker honors aviation with these limited-edition beauties.
As part of its ongoing second American Tour, the Breitling Jet team is soaring across the country, conducting dazzling air shows above big cities like New York and Miami.
To honor its intrepid air team, the aviation-geared Swiss watchmaker dropped two limited-edition new chronographs, both bearing designs that evoke the look of its black and yellow jet fleet. 
The 44-mm "Chronomat 44 Breitling Jet Team American Tour" has a black steel case, an onyx black dial, a sporty black rubber strap, and a bold "American Tour" stamp on its caseback. It goes for $9,615.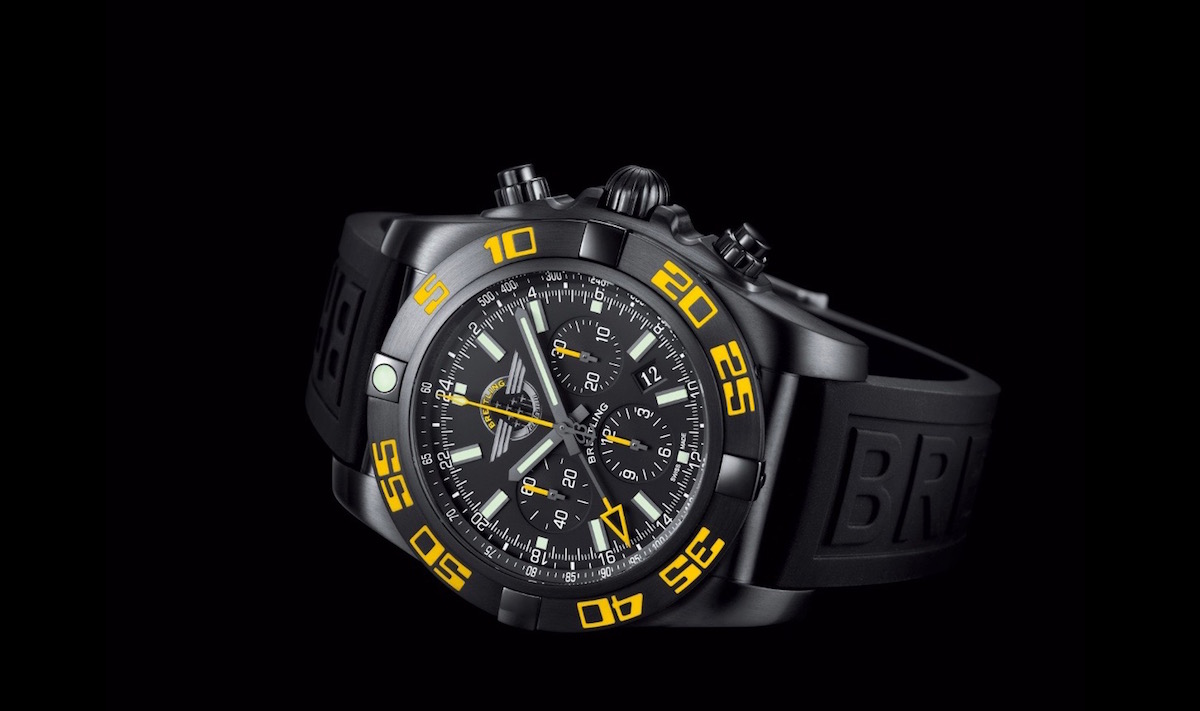 The "Chronomat GMT Breitling Jet Team American Tour" has all the same trappings but is larger at 47.00 mm and has a second timezone. It retails for $10,275.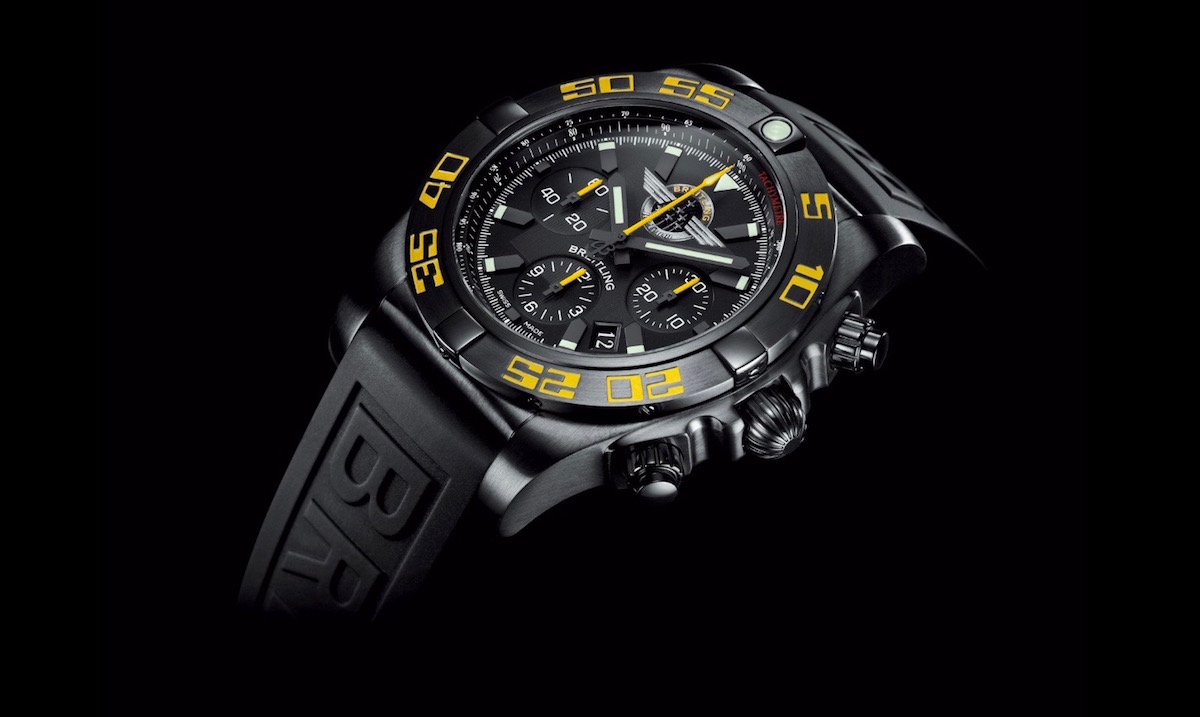 If you're a watch nut with the budget to buy these yellowjacket beauties, go to Breitling's site to find the Chronomat 44 and the Chronomat GMT, and check to see if the watchmakers' Jet Team will be soaring over a city near you.