Breitling Hits The Road With Travel-Ready Chronomat Watch Series
Breitling's updated Chronomat Automatic GMT 40 is joined by two other new Chronomat launches this fall.
Adventure-hungry watch enthusiasts with a thirst for travel and personal style should make note: Breitling just made it easier than ever to add rugged refinement to your wrist with the new Breitling Chronomat Automatic GMT 40.
The new launch is joined by two timepieces that are just as covetable, the Super Chronomat Origins Automatic 38 (featuring sustainable lab-grown diamonds) and the slightly more toned-down Super Chronomat Automatic 38.
And yet, the durable-yet-sleek GMT that's the star of the show for world travelers.
The Chronomat GMT 40 boasts a stainless steel case and bracelet, with the company's Breitling Caliber 32 movement powering the watch itself.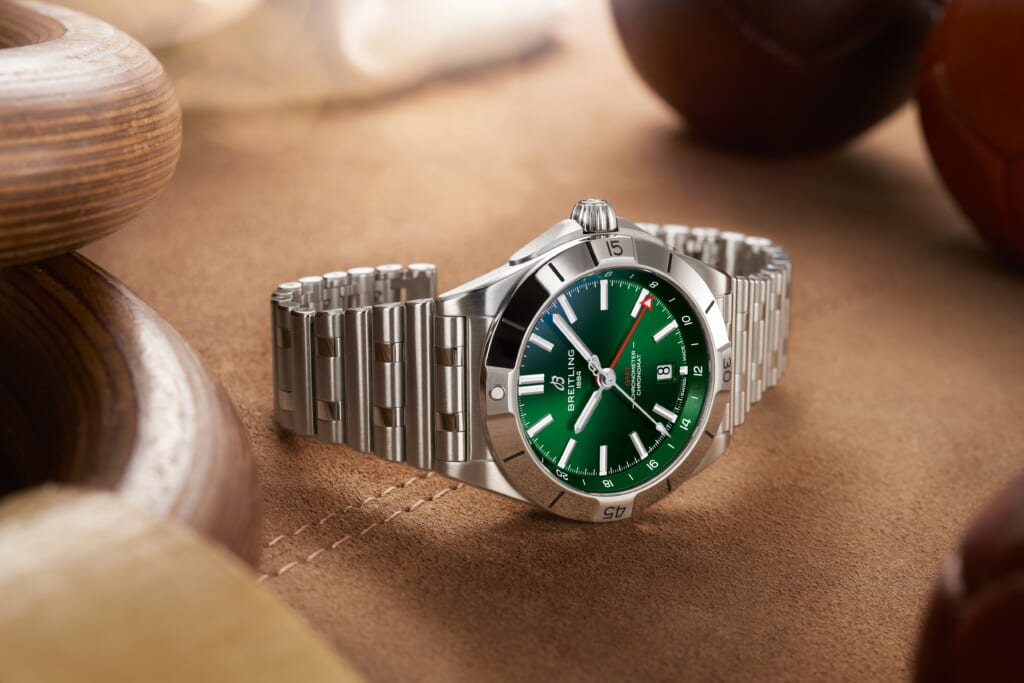 That elegant yet highly useful GMT functionality offers up the ability to track the time in two locales at once thanks to a dedicated fourth hand, blended expertly with what Breitling calls subtle dial colors (five in total) and "easygoing aesthetics."
The watch also differs from other Chronomat varieties thanks to its streamlined appearance — the chronograph dial is replaced by the GMT movement and fourth hand without losing any of its stylish appeal and robust utility.
Breitling's latest watch innovation is one to be treasured, but as with watches made for pilots and other globetrotters over the years, it's one you can actually wear, rather than display: The Chronomat GMT boasts 200 meters of water resistance.
Breitling certainly knows its got a covetable watch on its hands as the world reopens and travel returns in full force.
"The Chronomat's mission is truer now than ever because of the GMT 40's practical size and understated style, "Breitling said. "Sturdy enough for the gym yet smart enough for black tie, if there's one watch to travel with, this is it."
Five crisp, classic dial color options provide enough style options to suit a wide range of tastes, while the $5,600 price makes this an accessible luxury splurge for the gentleman on the move.
Never lose track of time, or what's in front of you, with the latest Breitling Chronomat GMT.