Breitling Introduces New Premier Watch Collection
These gorgeous Swiss timepieces combine purpose and unforgettable style.
Breitling
Breitling has introduced its elegant new Premier collection, five new models that combine historic style with the watchmaker's precision and performance. Premier represents a new direction, as this collection is geared toward the interests of younger, more style-conscious customers.
Georges Kern is the CEO of Breitling and he says the Premier is "the first modern Breitling collection dedicated to everyday elegance."
"With outstanding quality and performance," says Kern, "these watches bear our unmistakable brand DNA, but they have been created with a focus on style that beautifully complements their purpose."
This collection is an evolution from the storied Swiss luxury brand's watches made in the 1940s. They look back to a time when style gained further importance as the economy wobbled after the Depression and the WWII. A time when the watch made the man. 
One of the most striking watches in the Premier collection is the B01 Chronograph 42. It represents a renewal of the long-standing partnership between Bentley and Breitling and even takes elements of its appearance from Bentley's epic 1929 "Blower" model.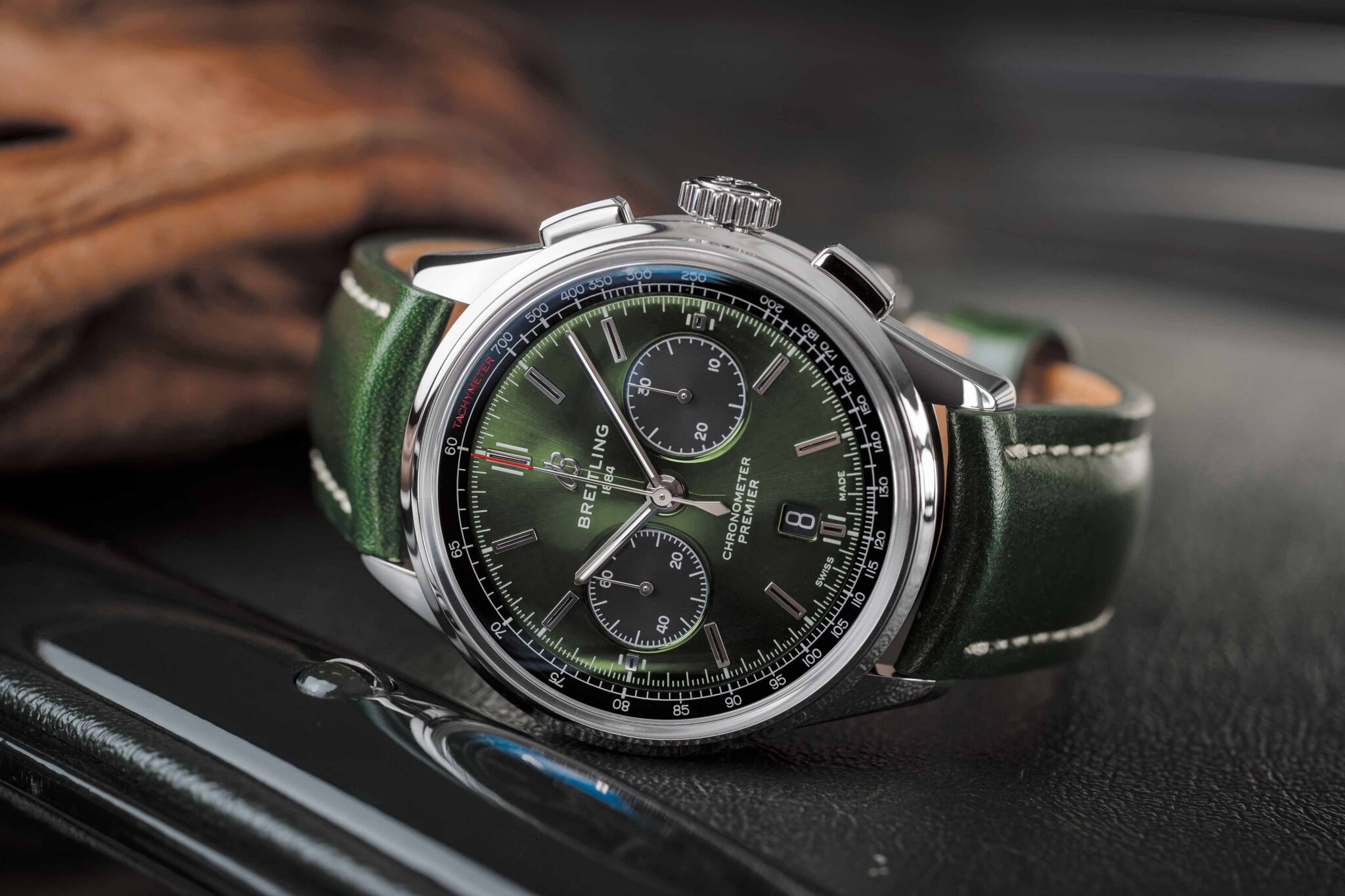 With a green racing dial and choice of steel bracelet or green leather strap it represents a fusion of elegance with function that combines the best of Breitling's synthesis of practicality and beauty with Bentley's history of power and stunning form.
The Premier collection will be available October 26 via breitling.com.