The Bremont Supersonic Is a Stylish Tribute to the Iconic Concorde Jet
Strap on a piece of aviation history.
Bremont has long found inspiration in classic cars and planes. With the Bremont Supersonic, they've revved up their line to pay tribute to one of the most legendary passenger planes to ever leave the runway. 
The British-English, turbojet-powered Concorde first launched in 1969 and was the premiere name in transatlantic travel almost 30 years, soaring even faster than a bullet fired from a rifle.  
First revealed at a recent event in London, the striking, limited edition timepiece comes with one hell of an impressive pedigree: The Supersonic was partially constructed with aluminum from an actual Concorde. 
The collection is available in steel, rose gold, and white gold. The dial is a callback to the Concorde's unique, reflective white paint, created to resist the overheating that comes with shooting along at twice the speed of sound.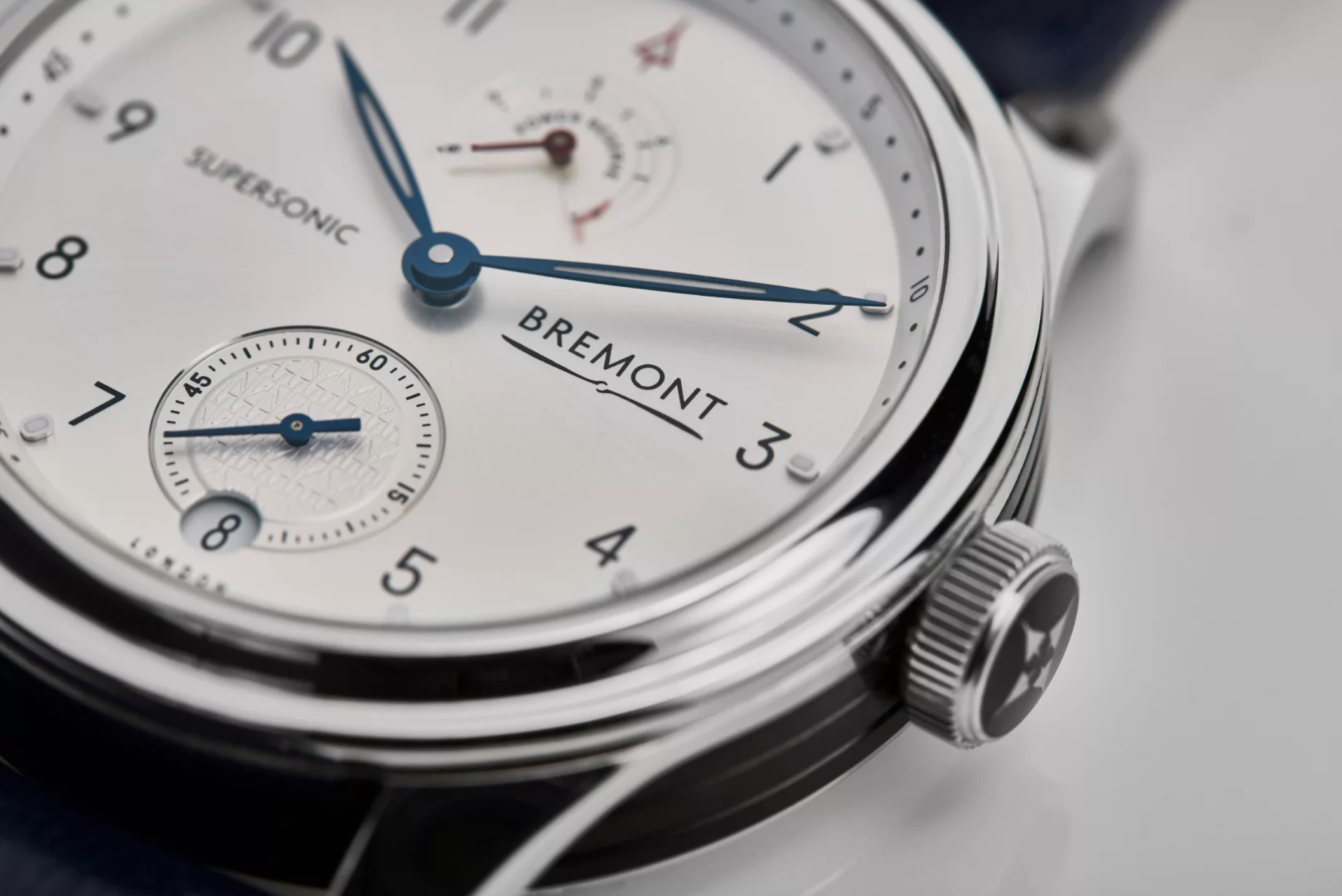 The Concorde aluminum has been blended into the case back and beneath a display crystal that shows the historic plane's years of active service, number and registration, top speed and how many flights it completed in its three decades in service. Straps come in blue and brown.
Such a gorgeous timepiece will thrill collectors, so it might be a good idea to head to Bremont's website and pick one up if you've got $12,495 to spare and you're feeling this high-flying timepiece.