How Bruno Magli Became a Legendary Shoe Brand
Check out the best looks from the Italian shoemaker favored by John Legend, Common and more…
(Photo: Bruno Magli)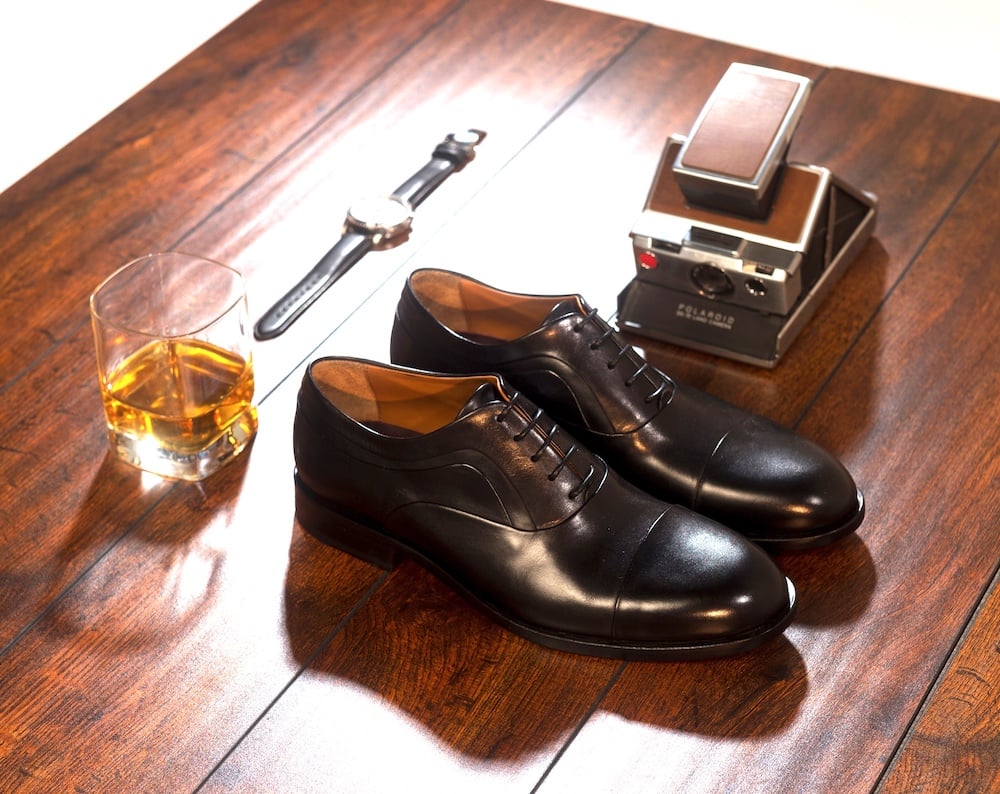 It's tough for some storied fashion houses to evolve with the times, but luckily for Italian footwear brand Bruno Magli, that hasn't exactly been an issue.
In fact, sticking to what it knows—and does best—is exactly what its customers want. Just ask John Legend or Common: The A-listers are just two of many who are enamored with the company's timeless craftsmanship, a style so signature that it dates back to 1936, when Bruno and his siblings Marino and Maria Magli started the firm. They learned the trade from their grandfather, who was a cobbler.
"I think it's important to understand what the brand was, and what it's been for 80-plus years: a brand that has prided itself on making a durable, beautiful, high-quality shoe," says Cory M. Baker, COO of Marquee Brands, the company that acquired Bruno Magli in 2015. 
"A lot of our contemporaries began to grow into lifestyle-oriented brands, but the Magli family [and now our company] have really stayed focused on being quality craftsmen and cobblers."
Fittingly, its classic lace-up oxford continues to fly off the shelves; priced between $450 and $550, they're practically a bargain for luxury shoes. But Magli is looking to expand its footprint. A burnished-leather boot with a high-gloss sheen and everyday sneakers are on track to be a part of the Bruno Magli legacy (they happen to be made in the same Italian factories as the company's traditional offerings).
Baker recognizes that more fashion-forward products may be met with confused stares by some of their customers: bankers, lawyers, and startup bros, largely in their late 30s and early 40s, who are ready to make an investment in their style.
"Men, for the most part, are looking for much more guidance," he explains. "A lot of guys, myself included, would pick up [a shoe] and think, 'Do I wear this with a suit? Do I wear this with jeans? Do I wear this with chinos?'" Michael DeVirgilio, president of Marquee, adds, "But guys get to be a little bit more out there now."
It's clear Magli wants to push the envelope. Its first fragrance is in the works, as is a move into outerwear, and it has plans to open its first concept store later this year in New York City's perennially cool Soho neighborhood.
"Retail is a very key part of the [consumer] experience," Baker says, clearly not deterred by the current brick-and-mortar economic climate. "You need to touch it, you need to feel it, you need to experience it, you need to think about it. This is certainly not a team that believes the future is only online."
Baker hopes the retail space will be the first of many, and considers it "proof of concept"—an important marker that shows its customers that the Bruno Magli future is bright, and open for business.