The Bulgari Diagono Magnesium is One Killer Chronograph
It's made from a substance that's literally out of this world.
When an aging star explodes into a supernova, the magnesium it produced is expelled into space with some eventually ending up as part of the Earth. And now, it's part of a very cool luxury watch as well.
The new Bulgari Diagono Magnesium Chronograph is the latest watch in the famed Roman jeweler's Diagono line, which takes its name comes from the Ancient Greek word "agôn" referring to a competition.
In addition to magnesium, the 42.5 mm case is made with a combination ceramic, high-grade plastic called PEEK and black PVD-treated stainless steel. It all adds up to a tough, light timepiece that can take a beating.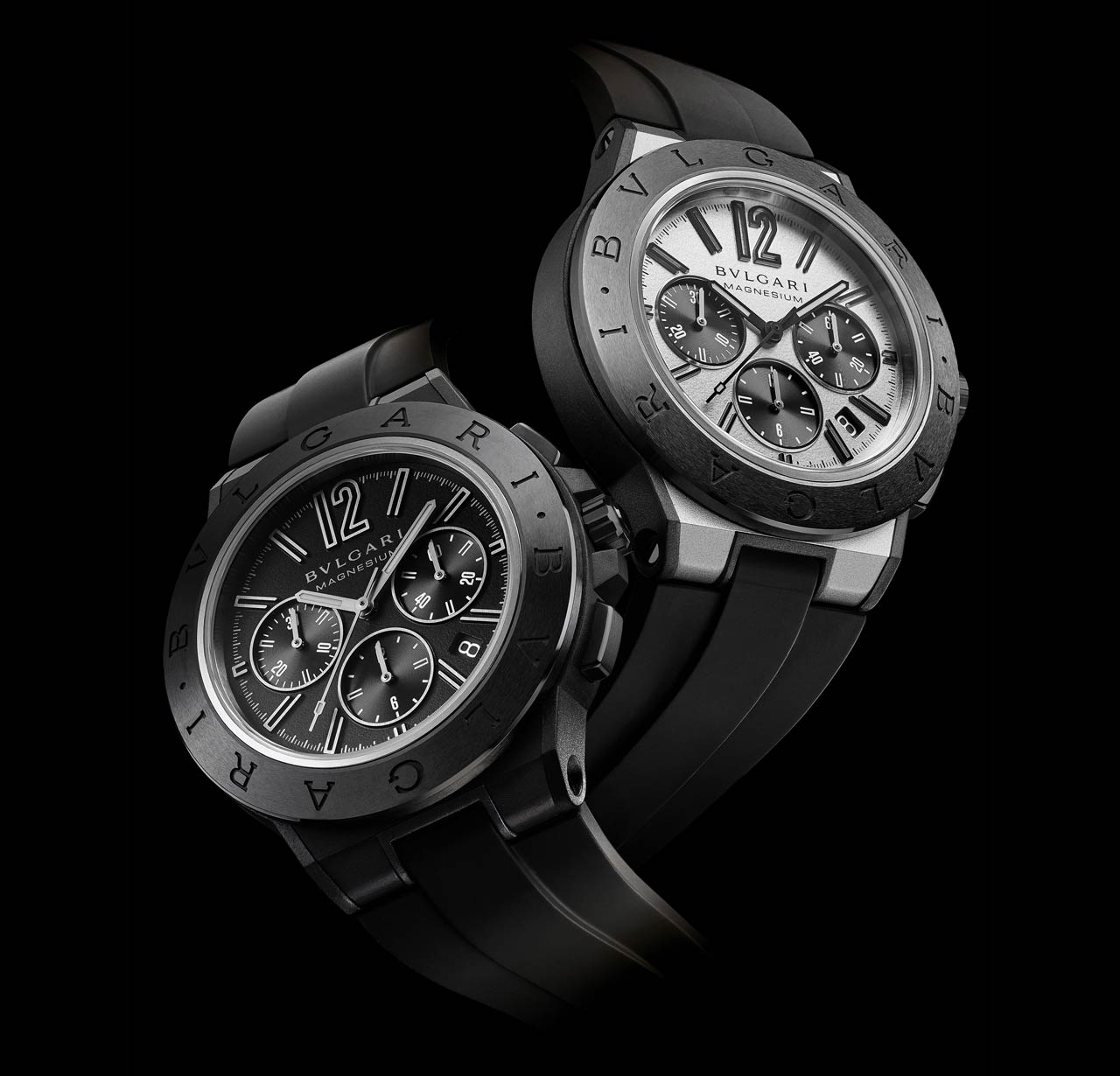 A high-performance lacquer called Motorlac is used to coat the magnesium surfaces creating a granulated texture that allows them to withstand extreme conditions. The watch is powered by Bulgari's B130 calibre, a mechanical self-winding chronograph movement.

And the $4,950 timepiece is also water-resistant to 100 meters, so you can get really deep.